Primus line rental: did it cut broadband costs?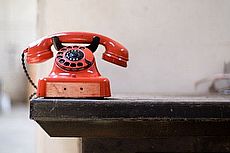 THIS guide was last updated in April 2014. Prices and the situations quoted were all correct at that point.
By August of that year, Primus were streamlining and standardising their offerings - with the result that their cheaper line rental deals vanished.
Shortly after that, in October 2014, they rebranded and relaunched as Fuel Broadband. Read our full review of Fuel here.
Primus: the allure
Once upon a time it was possible to take your broadband and phone line from different providers. That's not such the case anymore though as we look at here.
At that time though, Primus were the undisputed kings of budget calls: if you were with a big provider, their cheapest home phone deal could cut the cost of line rental by about two thirds.
But there became a big problem with running off to Primus: broadband.
Almost all ISPs now ask their customers to go all in - to take their home phone as well as their broadband - which meant that Primus's cheap line rental wasn't always such a money saver after all.
We looked at the issues with taking Primus line rental without broadband. Did it save money, or was it a futile gesture as the big ISPs demanded further loyalty?
Primus and broadband: the options
Back when we last updated this article in spring 2014, having a home phone cost almost £16 a month, around £190 a year, with the big providers like BT, Sky, TalkTalk, Virgin Media and EE.
The cheapest Primus deal, with no inclusive calls, knocked about 65% off that price. Even with inclusive evening and weekend calls Primus was about 30% cheaper than the big brands.
But, as we said above, it was tough to be with Primus if you also wanted broadband, since more and more ISPs only offer their home internet deals to those who also take calls.
ISPs closed off to Primus customers
| BT | Sky | EE |
| --- | --- | --- |
| TalkTalk | John Lewis | Post Office |
But it was possible.
Here are some ISPs that allow their customers to take their broadband with a different phone line provider, and the details of their standalone deals.
Broadband deals that can be paired with another provider's line rental
Package
Speed
Usage
Price
(not inc. phone!)
Unlimited
Up to 17Mb
Unlimited
£13.49
Unlimited Fibre
Up to 38Mb
Unlimited
12 months
£17.49
Unlimited Fibre Extra
Up to 76Mb
Unlimited
12 months
£22.49
Vivid 100
Up to 100Mb
Unlimited
12 months
£32
for 12 mths,
then £38
Vivid 200
Up to 200Mb
Unlimited
12 months
£37
for 12 mths,
then £43
Vivid 300
Up to 300Mb
Unlimited
12 months
£42
for 12 mths,
then £48
Note that these prices don't include line rental; Primus home phone customers had to add in the cost of their phone deal.
So people thinking of signing up to Primus would then pay the following on top:
Package
Inclusive calls
Monthly price
Primus home phone
(only available through Broadband Choices)
None
£5.99
Primus Saver
Evenings and weekends
£11.39
Primus Home Phone Max
Anytime
£18.38
As you can see, even the cheapest standalone broadband option plus the cheapest Primus option still cost more than bundling broadband and calls with one provider.
Basically, as providing phone services becomes more expensive, those offering cheap broadband have really got the market stitched up.
So for those who want broadband and a cheaper deal, it really isn't worth looking at separate providers.
Farewell Primus, hello Fuel
Other options for cheap broadband and calls
For those who followed the apparent demise of Primus and its rebirth as the much simpler, streamlined, Fuel Broadband, one of those bundle options might look rather familiar.
Saying goodbye to Primus and its cheap line rental doesn't have to mean saying goodbye to this budget provider altogether: as Fuel, reviewed here, their broadband and calls deal still ranks among the UK's cheapest deals.
Package
Broadband
Contract term
Upfront Cost
Total cost
Broadband + Line Only
Up to 17Mb
Unlimited
18 months
Free
£21.50
for 18 mths,
then £30
Unlimited Broadband + Weekend calls
Up to 17Mb
Unlimited
18 months
Free
£19
for 18 mths,
then £28
Unlimited + Line Only
Up to 17Mb
Unlimited
18 months
Free
£18.99
for 18 mths,
then £27.98
Unlimited Broadband
Up to 17Mb
Unlimited
12 months
£7.95
£23.60
Unlimited Broadband + Line Only (For existing SSE Customers)
Up to 17Mb
Unlimited
1 month
Free
£21
Fast Broadband
Up to 17Mb
Unlimited
12 months
Free
£18.95
for 12 mths,
then £25.50
The moral of the story is that cheap home phone deals aren't really a good deal if you also want a home internet connection.
Instead, it's worth looking at the budget broadband and call options in our guide to the cheapest deals.
Meanwhile those worried about high line rental costs could also take a look at our home phone cost cutting guide here.
Finally, and perhaps most simply, while standard line rental costs are very high, many providers offer the option of paying upfront for a year - look for "line rental saver" or "value line rental" on your provider's website. These can cut the cost of having a home phone to as little as £11 or £12 a month, depending on provider.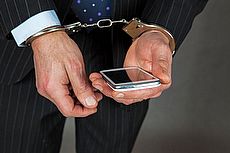 23 November 2017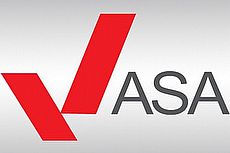 23 November 2017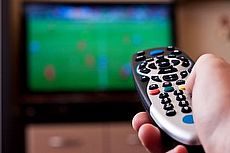 15 November 2017
Follow us or subscribe for FREE updates and special offers