OVO Energy offers a range of tariffs with renewable electricity as standard and the option to upgrade for greener gas.
Meanwhile, Octopus Energy provide a range of green and innovative tariffs backed by some of their own clean energy generation assets.
For customers focused on price and flexibility as much as green energy, Octopus are a winner thanks to their lack of exit fees on their tariffs.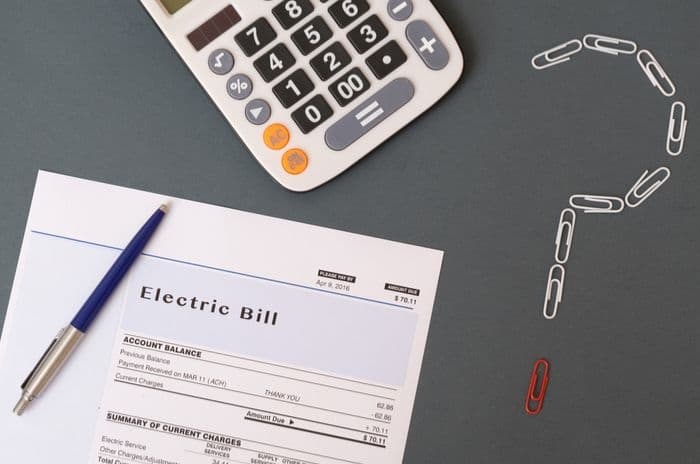 ---
At a glance
| | OVO Energy | Octopus Energy |
| --- | --- | --- |
| Exit fees | £30 per fuel | None |
| Cheapest fixed tariff | Better Smart | Octopusfixed |
| Variable tariff | Simpler Energy | flexibleOctopus |
| EV tariff | Yes | Yes |
| Renewable electricity | 100% as standard | 100% as standard |
| Our green rating | Poor | Good |
---
Tariffs
Winner: Octopus don't charge exit fees, plus they have some interesting tariff options.
OVO and Octopus have two standard tariffs for customers to choose from, although OVO have a variant of their Better Smart just known as Better for customers who don't have or want a smart meter.
These are the two main dual fuel fixed tariffs from both suppliers based on a quote for the same house using Ofgem averages of gas and electricity:
| Tariff | Monthly estimate | Length | Exit fees | Total |
| --- | --- | --- | --- | --- |
| OVO Energy Better Smart | £88 | 12 months | £30 per fuel | £1,056 |
| Octopus Energy supergreenOctopus | £89.18 | 24 months | None | £1,070.16 |
| OVO Energy 2 Year Fixed | £90.23 | 24 months | £30 per fuel | £1,082.76 |
| Octopus Energy Octopusfixed | £92 | 24 months | None | £1,104 |
One thing that immediately jumps out is that Octopus don't charge exit fees on their fixed terms. So, while their fixed prices are for 24 months, customers are still free to leave at any point without penalty.
Arguably, that makes Octopus work harder to retain customers by setting good fixed rates to begin with and providing a quality customer experience - we cover that more later.
OVO have a 12-month fix option or a 24-month fix, depending on which suits a customer's needs. Find out more about fixed energy plans and whether they're a good idea.
Both OVO and Octopus also offer a standard variable tariff (SVT) to customers who don't want to commit to a long-term deal:
| Tariff | Monthly estimate | Length | Exit fees | Total |
| --- | --- | --- | --- | --- |
| Octopus Energy flexibleOctopus | £83.73 | Rolling | None | £1,004.76 |
| Ovo Energy Simpler Energy | £93 | Rolling | None | £1,116 |
Something to pay attention to, apart from the differences in variable pricing now, is the fact that OVO tend to set their SVT tariff close to the maximum allowed by the default price cap.
This limit on the amount suppliers can charge per unit of gas and electricity is set every six months but looks set to fluctuate thanks to rising wholesale costs and the bad debt energy providers are experiencing due to the coronavirus pandemic.
Other tariffs
OVO offer an upgrade to the tariffs detailed above in the form of OVO Beyond.
It can be added to any plan and means customers receive 100% carbon-neutral gas (including 15% green gas) to a customer's tariff. OVO also promise to plant five trees per year (up on the standard one tree) per customer.
OVO Beyond is usually free for the first three months then customers will pay an extra £6 per month on top of their usual tariff costs, so customers should evaluate whether the service is worth an extra £72 per year for them.
Meanwhile, Octopus has three additional tariffs: Agile Octopus and Octopus Tracker.
Agile Octopus tracks the wholesale prices of energy on a half-hourly basis and encourages customers to do things like run the dishwasher or washing machine when it's cheapest. It also includes Plunge Pricing which pays customers to use electricity when more is being generated across the grid than consumed.
Octopus Tracker, launched back in 2017, offers daily price updates to customers based on the wholesale price of energy.
OutgoingOctopus is a smart export tariff for customers with solar panels or other types of home energy generation. Customers on this tariff can chose a Fixed or Agile version, depending on how they want to sell their energy back to the grid.
These tariffs are predicated on customers installing a smart meter to reap the benefits of live tracking.
EV tariffs
Both OVO and Octopus offer an electric vehicle (EV) tariff to customers.
OVO's is called EV Everywhere and includes lower overnight electricity rates along with a free bp pulse subscription worth around £190 over two years. This allows free charging at thousands of charge points across the UK.
Octopus's EV tariff is called Octopus Go, and they say it allows customers to fill up for the tenth of a price of a traditional car.
Both suppliers are heavily interested in helping to make EVs more mainstream, with Octopus in the process of creating an Electric Juice Network in partnership with on-street and destination charging companies.
---
Price
Winner: Octopus tend to keep their variable prices low and don't charge exit fees.
Price remains a key factor when choosing between energy suppliers, and there isn't always a straightforward answer between these two.
However, the fact that Octopus don't penalise customers for leaving in the same way OVO do is a big plus point, as is the fact that Octopus's variable tariffs don't stray as close to the maximum allowed as OVO's tend to do.
More personalised estimates on what a household can expect to pay every month can be found by comparing tariffs using our free energy checker tool.
---
Fuel mix
Winner: Octopus offers 100% renewable electricity.
In 2020, OVO used a simple split of gas and renewables to generate the electricity they sell to their customers (51.9% renewables and 48.1% gas), but things have changed as far as OVO's policies are concerned.
As standard, all OVO customers now receive 100% renewable electricity on their plans, with customers able to upgrade to 15% green gas (and 85% carbon offsetting) with OVO Beyond.
The figures for Octopus Energy are even simpler: 100% of their electricity is generated by renewables.
It gets a little more complicated when we start to look at which energy provider has the greenest credentials.
OVO rely heavily on buying Renewable Energy Guarantees of Origin (REGO) certificates from generators, a system that has merits but is open to some abuse. On their website, OVO say they purchase 20% of their electricity directly from UK renewable generators.
On the other hand, Octopus's 100% renewable electricity promise is fulfilled differently depending on which tariff customers are on:
General Octopus electricity tariffs are backed up by REGOs
Customers on Supergreen will receive 50% energy backed by UK green generators with gas carbon emissions offset with the help of renewable projects at home and abroad
Plus, Octopus Energy announced in March 2021 they were acquiring their sister company Octopus Renewables which brings energy generation assets directly into the main business.
According to figures released when that deal was announced, Octopus Energy Generation operates 300 clean energy assets across six countries.
Three quarters of Octopus's green electricity is generated by wind power while 21% is from solar sources and the rest is from hydro technology.
So, while the answer to which supplier is the greenest is more complicated than it first looks from the headlines, we still think Octopus triumph thanks to their extensive portfolio and purchasing direct from 50% of UK generators on at least one of their tariffs.
We've got more detail on the different levels of green and what to look out for in this guide to green energy plans.
---
Customer service
Winner: Octopus have lower complaint figures and perform well in other research too.
Ofgem keeps track of the number of complaints each energy supplier receives per 100,000 customers. As we can see from the table below, OVO's complaint levels are four or five times those of Octopus's:
| | OVO Energy | Octopus Energy |
| --- | --- | --- |
| Q1 2020 | 2,104 | 450 |
| Q2 2020 | 1,961 | 475 |
| Q3 2020 | 2,293 | 565 |
| Q4 2020 | 2,550 | 507 |
The differences in complaint levels alone are stark, but we also have other data putting Octopus ahead of OVO in terms of customer satisfaction.
Citizens Advice use complaint figures combined with other metrics to compile their quarterly customer service tables. The ratings for October to December 2020 put Octopus Energy in 5th place, more than ten places ahead of OVO in 16th.
These are the detailed scores:
| | OVO Energy | Octopus Energy |
| --- | --- | --- |
| Overall rating (out of 5) | 3.1 | 4.15 |
| Complaints to third parties | 25.6 per 10,000 customers | 12.7 per 10,000 customers |
| Customers who had an accurate bill at least once a year | 91.5% | 99% |
| Emails responded to within 2 days | 50.3% | 61.2% |
| Average call centre wait time | 2 minutes 46 seconds | 2 minutes 3 seconds |
Customers looking to get their calls answered within a few minutes will be happy with either provider, but Octopus pull ahead on other points, most notably their rate of complaints to third parties which is half that of OVO's.
It seems to be a combination of small factors leading to Octopus being rated more highly in the Citizens Advice data, but their ability to answer more emails within two days and provide accurate bills more regularly are undoubtably big ticks for customers.
There are other things to consider when looking at the customer experience. As both OVO and Octopus are relatively young companies, they don't have as many historical fines the likes of British Gas and nPower do, but they have both been criticised by the regulator in recent years.
Both suppliers were rebuked by Ofgem in March 2021 for breaching price protection rules while customers were switching to another energy supplier.
In January 2020, OVO agreed to pay £8.9m in refunds and redress following prolonged communications and billing issues dating back five years.
One final point in Octopus's favour: social media sentiment research from wordnerds put them top of the table, although there wasn't much distance between them and OVO in 4th place.
We've got more detail on which energy provider is best for customer service in this guide.
---
Extras
Winner: OVO's Interest Rewards is an enticing extra.
OVO offer some extra perks to customers that Octopus can't rival just yet. These include:
OVO Greenlight tool to help customers explore their energy use and access energy-saving tips.
1 tree planted per year per household (5 per year on OVO Beyond)
Interest Rewards of between 3% and 5% on credit balances
Conversely, Octopus do offer cash back, but customers will need a Santander 123 account, so the service is off-limits to most customers.
OVO are the bigger company and their attractive perks are testament to that, yet Octopus are focused on green energy with no exit fees, so it depends on the priorities of each particular household.
---
Verdict: which supplier is better?
Winner: Octopus Energy's lack of exit fees help them to rise above OVO Energy's solid offering.
OVO and Octopus are both comparatively new names in UK energy, even though OVO hit the big time with their acquisition of SSE in 2020 and Octopus have themselves been growing through smaller customer acquisitions and natural growth.
At the time of writing, OVO has a 14.6% share of the UK residential electricity market and a 12% share of the gas market. The corresponding figures for Octopus are 6.2% and 6.3%.
Yet bigger doesn't always mean better, and, while it's clear OVO have some excellent perks and promise 100% renewable electricity to customers with the option to upgrade to greener gas, Octopus still pull ahead on some crucial points:
No exit fees
Cheaper variable tariffs
Customer service leader
So, although customers should always do an energy price comparison check to understand the tariffs available to them, our winner on this occasion is Octopus Energy.