How to turn your energy green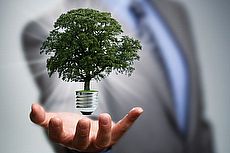 ©iStock.com/BrianAJackson
SEVERAL energy suppliers offer households deals that promise to turn our supply green, but it can be a little difficult to know what that actually means.
The Government have made much of the impact of green energy subsidies on everyone's bills - which suggests we're all paying for it already, so why would we need to switch to a specifically green deal?
Then there's the issue of low- or no-carbon energy (which includes nuclear power) muddying the green waters.
Can green energy deals really help end our reliance on fossil fuels? And how much do we have to pay in order to do so?
What is green energy?
Even the most power hungry consumers among us know that most of the ways we currently generate energy are unsustainable.
Rather than burning finite substances found underground, genuine green energy makes use of resources that keep on coming like wind, tides or the sun.
The UK and other European governments have long been committed to a target of 20% of energy coming from such renewable sources by 2020. In addition to this, the UK Government have an ambition to get at least 30% of our electricity from such sources by the same date.
To help achieve this, the energy companies are obliged to increase the proportion of renewable energy they supply.
How well we're progressing towards those targets depends on who we speak to, and what exactly we count as green energy - the Energy Saving Trust, for example, say that "in 2014, carbon-free sources of electricity, including nuclear and renewables, accounted for almost 40% of total electricity production in the UK".
But while it's definitely a low carbon source of energy, most green energy suppliers tend to agree that nuclear power isn't truly green.
To help them increase the proportion of energy they supply from renewable resources, energy companies have received assistance from the Government via a range of subsidies and schemes.
The cost of providing these subsidies has been passed on to every customer, regardless of whether they are on a green tariff or not, adding about £40 a year onto our bills.
But citing concerns about the size of domestic energy bills, the Government have been cutting those subsidies or bringing the programmes they fund to a close earlier than originally planned.
How green is green?
Regardless of where energy is sourced, it all ends up mixed together in the national grid.
When a customer opts for a green energy deal, it usually means that the supplier "matches" their customer's energy usage by purchasing or generating equivalent amounts of renewable energy.
In 2009, Ofgem published the Green Supply Guidelines as a way of giving customers certainty over the energy companies' environmental claims, which lead to the creation of the Green Energy Supply Certification Scheme in 2010.
Tariffs certified under the scheme had to provide Renewable Energy Guarantees of Origin (REGOs) verifying where the energy they were supplying came from.
Although some suppliers add more green energy to the grid with every new customer who opts for a green tariff, others will only ever add a fixed amount, which is divided between customers.
In that case, the amount of green energy dedicated to every individual actually got smaller with every new customer.
And while Ofgem say the scheme helped reduce carbon dioxide emissions by more than 130,000 tonnes, the market saw a huge number of tariffs appear that promise lots of green benefits but weren't certifiable.
In fact, in June 2014, only one tariff out of the hundreds available to UK energy customers was certified.
It was difficult not to feel that green tariffs were frequently all style and no substance: green on the outside but not actually doing much to change how and where we get our energy.
So in 2013, Ofgem announced the guidelines were being reviewed. The changes they brought in included making it much clearer what exactly a customer is paying for when they choose a so-called "green tariff".
Suppliers must also be able to show what extra environmental benefits a tariff offers, above the Government-mandated obligations.
That means customers can expect to see investment in additional renewable capacity, donation to a green fund or similar.
Green energy options
Thanks in part to Ofgem rules limiting the number of tariffs each supplier could offer, none of the Big Six have had an explicitly green tariff since about 2013.
But that doesn't mean there aren't good, non-greenwash, options out there - we just have to look at the smaller suppliers for them.
And while they do cost more than conventional energy tariffs, the good news is that they can still work out cheaper than the standard variable tariffs offered by the Big Six.
As the majority of households in the UK are on one of these tariffs, it's possible that despite the extra cost associated with going green, many people could still save by moving to a green supply.
Good Energy offer 100% renewable electricity, sourced from more than 1,000 independent generators plus seven of their own solar farms and two wind farms.
Ecotricity used to offer a mixture of "brown" and green energy, but in 2013 they switched to 100% renewable electricity, with 71 turbines in 23 "wind parks", and a 5,000-panel "solar park".
Green Energy generate 57% of their energy through CHP (combined heat and power) and a further third from waste, with around 9% coming from more traditional renewable sources.
Bulb are a very new 100% renewable energy company (at the time of this update, they've just celebrated their first year in business), with most of their electricity being generated by small scale hydro projects and the remainder coming from wind and solar.
Octopus Energy are another newcomer offering 100% renewable electricity. Their emphasis is on solar power, but they also use wind generation and anaerobic digestion to provide energy.
Green Star launched in 2013. In 2015 99.8% of their energy came from renewable resources. About 50% comes from hydro projects, with wind accounting for about 40% of their supply.
Green gas
With the exception of Green Star, each of these companies also offers some kind of "green gas" in order to provide a dual fuel plan. Some use "green gas" (biogas) to boost or replace traditional natural gas supplies, others use carbon offsetting or reduction schemes.
Production of "green gas" (biogas) is still very limited in the UK, however, to the point that Ecotricity source theirs from the Netherlands while they look into creating their own "gas mills"; they therefore promise that only 5% of their gas is "green".
UK-produced biogas accounts for 6% of Good Energy's gas; Bulb say that 10% of their green gas comes from the UK (from pig slurry, to be precise); the rest is certified through the Green Gas Certification Scheme.
Green Energy don't provide a breakdown of where their green gas comes from, but it's all certified through the same scheme; Octopus Energy state simply that they use "full carbon offsets for gas".
Green-ish suppliers
Ovo's Greener Energy Plan promises 100% renewable energy and fixed prices for 12 months, mostly from hydro and wind generation. Their standard electricity tariffs use 53% renewable energy and 47% natural gas. They also provide the energy for the Woodland Trust's electricity tariffs, one of which is 100% renewable.
LoCO2 offer two tariffs, both based on mostly renewable energy: their Planet tariff is 100% renewable, while their Pocket tariff is at least 50% renewable with natural gas providing the rest. All dual fuel customers will find their gas is 90% natural gas and 10% biogas.
Going off the grid
Alternatively, households could choose to generate their own electricity.
The most popular way to do that in recent years has been through the feed-in tariff scheme, mostly through the installation of solar panels.
Once they've been fitted, the customer is paid for the energy they produce, whether they use it themselves or sell it back to the energy companies.
See the useful links box below for more information.
The cost
How much more?
For a family living in Hove comprising two children who are at school and two parents who work, the average electricity consumption is 3,100 kWh per year, according to UK Power.
At the time of writing, that makes the cheapest electricity only tariff for the family Affect Energy's Fixed Saver August 2017, at £377.16 per year, or £32 a month.
The cheapest 100% renewable energy tariff is Octopus Energy's Green Octopus plan, costing £441 for the year, or £37 a month.
Bulb's Vari-Fair tariff would cost our family £456 a year, Green Star's 12M fixed deal would cost £475.30. (£46 a month)
After that we start to see prices rise above £500 per year - if this sounds quite cheap, remember that we're looking at prices for electricity only.
LoCO2's Planet tariff would cost £501 a year; there's very little difference in price terms between Good Energy and Ecotricity at £511 and £512 respectively.
Green Energy would charge our family £509 a year on their Still tariff and £525 a year on the Sparkling plan - but the most expensive green energy supplier at the time of this update is, surprisingly, Ovo Energy, whose Greener Energy Fixed tariff comes in at £533 a year.
We also looked at what each of the Big Six energy suppliers would charge our example family: prices for their standard variable tariffs ranged from £480 a year up to £532, with the average bill being £506 a year.
As our example shows, the mantra when shopping for an energy deal should always be: compare first. See the links in the box above for more on that.
But after a few years when getting renewable energy was guaranteed to add substantially to our bills, it's good to see that getting a smug glow from doing our bit doesn't have to come at the cost of getting a warm glow (all over the house).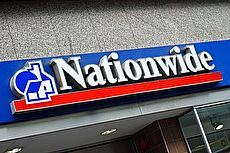 16 November 2017
13 November 2017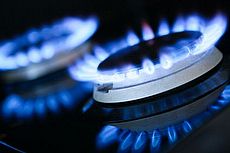 8 November 2017
Follow us or subscribe for FREE updates and special offers