Unlike some other energy providers, Scottish Power have committed to supplying all their customers with electricity from their own windfarms.
They argue this offers customers certainty about the origin of their electricity rather than relying on Renewable Energy Guarantees of Origin (REGOs) as some providers do.
Scottish Power also state their windfarms generate enough electricity to serve the average usage of 1.5 million homes.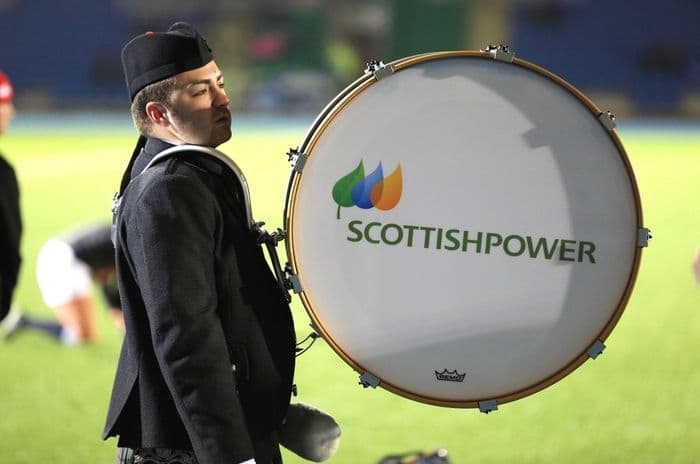 Credit: Mick Atkins/Shutterstock.com
100% renewable electricity
Scottish Power has offered green electricity as a major part of their fuel mix for a while, but this is the first time they've committed to 100% renewables for all new fixed tariff customers.
In our full Scottish Power review, we noted this move was on the cards as they had already closed their coal power stations and sold their gas plants.
Even so, the announcement fleshes out their commitment to green electricity by confirming that all new domestic fixed price tariff customers will be supplied by 100% renewable electricity supplied exclusively by Scottish Power's own windfarms.
They also say money made from customers taking green tariffs will be reinvested into new renewable generation, so there will be more investment as more customers sign up.
REGO criticism
In their press release announcing the switch to 100% green electricity, Scottish Power also took aim at other energy providers for trading certificates rather than focusing on producing genuinely greener energy.
They argue REGO certificates obscure the efforts made by suppliers who generate their own green electricity by the system of allowing providers to purchase certificates proving each MWh was generated from renewable sources.
While most certificates are purchased alongside the units of energy, Scottish Power say there is a loophole where some providers purchase the renewable electricity but not the REGO certificate.
This means other suppliers could theoretically purchase the REGO certificate independently of any renewable electricity, pretending to customers that their energy mix is greener than it is.
Scottish Power called on Ofgem to make all energy suppliers publicly disclose the exact provenance of all their renewable electricity to ensure customers are not misled by green energy claims when searching for cheap energy deals.
Other 100% renewable suppliers
Scottish Power isn't the only major energy provider to offer 100% green electricity. Last year, E.ON switched all their 3.3 million customers to renewable electricity at no extra cost, becoming the first of the major providers to do so.
It's important to note that Scottish Power hasn't committed to this - their focus is on providing 100% renewable electricity to their new fixed price tariff customers. This is an important distinction because it doesn't apply to existing customers on fixed tariffs.
That said, Scottish Power claim they currently generate enough electricity from their windfarms to meet the demands of 1.5 million homes and, as already mentioned, they will invest more as more customers sign up to new fixed price deals.
Several smaller suppliers promise to deliver 100% renewable electricity to their customers, although this includes providers who don't generate their own like Octopus Energy.
Octopus combine REGOs with direct partnerships with solar sites across the UK which could power 80,000 homes at peak generation periods. These leaves a substantial amount of energy to be backed up by REGOs, but Octopus are at least transparent about the process on their website, something Scottish Power argue isn't widespread in the industry.
Some other energy providers like British Gas don't yet supply 100% renewable guarantees for all their electricity, but they have recently introduced their Green Future Plus tariff with 100% renewable electricity and greener gas.
For the first time on record, more UK electricity was generated via renewable sources in 2019 than from fossil fuels.