Who offers the cheapest UK call plans?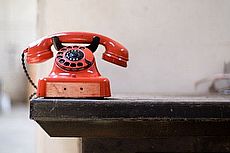 PAYING too much for your home phone? We can help.
For most households, there are two factors driving up the cost: first, the rising cost of line rental - the base price we pay just to have a landline - and second, the cost of the calls themselves.
The biggest providers - BT, Virgin Media, TalkTalk and Sky - are the worst offenders. Being the biggest, they know that they'll attract custom without having to try too hard, and often those of us who do change home phone provider are simply moving between them.
That means they can set prices - and raise them - safe in the knowledge that few of us are going to be outraged enough to desert them entirely for an upstart competitor.
But there are ways to beat them at their own game, and bring down the cost of our line rental; keep reading to find out how to beat them.
The second problem is more complicated but not impossible to solve - skip ahead to find out how to bring down call costs.
Getting the cheapest line rental
The cost of line rental - and increasingly, it's just that, as providers strip out bundled calls - has risen so much in recent years that even the industry regulator, Ofcom, have commented on it.
In their most recent Communications Market Report (available here), they point out that at the end of 2015 BT's line rental (then £17.99 a month) was a full 35% more expensive than it had been five years previously.
Even the smaller, cheaper providers are now following suit: two years ago, the Post Office charged just £13 per month for line rental; in October 2016 they raised it for the second time in the space of a year, to £16.99.
If it's the price of the line rental that feels increasingly prohibitive, there's one simple solution: switch to someone cheaper.
Switching home phone: three ways
Thanks to changes made by Ofcom over the past few years, switching has become much easier than was once the case.
There are three ways to access budget home phone deals.
1. Bundle broadband and line rental
Taking a phone line bundled with our existing broadband provider, or vice versa, is pretty much the only option available from most providers these days - but there are still some who allow us to get broadband from them while getting the landline from someone else.
In almost all cases, this works out as far more expensive. Bundling, for all it ties us to one provider, can lead to significant savings.
According to Ofcom, at the end of 2015 there were 33.2 million fixed landlines in the UK - and BT still have more home phone and broadband customers than anyone else, despite the much broader choice now available in the form of BT resellers (like Plusnet and Fuel Broadband) and LLU providers (like Sky and TalkTalk).
Switching from one of the bigger, more expensive, providers to one of the smaller ISPs could therefore save quite a lot overall, even when the initial cost of broadband elsewhere appears to be higher.
Furthermore, bundling broadband with line rental also vastly increases the chance of being able to find a "free" or cheap broadband deal - which, while it'll do nothing to bring down the cost of the landline or the calls we make with it, will at least bring down the overall price we're paying.
See our guide to the cheapest broadband and phone for more deals.
With line rental costs continuing to soar, it's not surprising that some broadband customers are looking at other ways to keep their internet connection without having to have a home phone - and while limited, there are a few options available, which we look into here.
2. Mix and match the cheapest call plans
While bundling broadband and calls is usually the road to the cheapest deals, mixing and matching still has its place.
The UK's cheapest standalone line rental at the time of this update is from Direct Save, whose line rental for those not also taking broadband is £16.95 a month. Those who don't mind paying for 12 months in advance can bring that down to the equivalent of £13.50 a month.
They're closely followed by the Post Office - who, as we lamented earlier now charge £16.99 per month. Again, customers who are willing to pay annually can reduce the equivalent monthly cost, this time to £14.99 per month.
For those who don't need or want fixed line broadband, or who would rather get it from another provider - say on a flexible deal - these lower cost line rental deals will help save money.
If phone bills are high because of international calls, check if there are savings to be made by getting a dedicated international call plan, or whether an override service or internet calls may help. There's more in our guide here.
3. BT Basic
Finally, for those on a low income or who are facing financial difficulties, BT Basic is worth investigating.
The deal costs £15.30, payable every three months (equivalent to £5.10 a month - less than a third of BT's usual price), and as long as users don't abuse BT's generosity, they'll never pay more than an extra £10 month on top of that for calls to UK landlines and mobiles, and even international numbers.
There are also no additional costs for those who can't, or who choose not to, pay by direct debit.
BT Basic is available to people claiming one of these benefits:
Income Support
Income-based Jobseeker's Allowance
Employment Support Allowance (Income related)
Pensions Credit (Guaranteed Credit)
Universal Credit (with no earnings)
Problems switching? One of the other advantages of BT Basic, aside from price, is that even those with credit problems in their past can get the landline service.
Those who don't qualify for BT Basic, but who are concerned about the credit search part of the application process do have a couple of other options, which we look in to here.
Cutting costs without switching: three ways to pay less
On the other hand, it's perfectly possible to cut home phone costs without moving provider.
1. Keep calls inclusive
Even with only occasional landline use - and we're talking as little as one hour a week during the evening or at weekends - a deal that offers inclusive calls will generally work out cheaper than going for line rental only or making calls outside inclusive times.
In fact, BT have claimed that it's the increasing tendency for households not to make non-inclusive phone calls that causes them to put up the cost of line rental.
For that reason, it's worth double checking when a provider's inclusive periods actually are - and they do sometimes change. We'd assume, for example, that "weekends" are fairly self explanatory - all day Saturday and all day Sunday - but when do evenings start and stop, for example?
With BT, TalkTalk, Virgin Media, Plusnet and Sky, daytime ends at 7pm.
The Post Office and Fuel Broadband end their days at 6pm - and Fuel Broadband's evening doesn't end until 8am the next day.
However, in the past year or so, we've seen inclusive call periods take something of a battering, with Sky, TalkTalk, and Plusnet among the providers who've removed them all together.
Others have reduced the amount of inclusive calls so as only to offer weekend calls rather than evenings and weekends, for example.
We've highlighted the additional cost, if any, for inclusive calls for both weekends and evening and weekend bundles in the table below.
Note too that not all of the packages below are available as standalone products - that is, customers will need to take broadband (or in the case of Virgin, broadband or TV) to get the phone line.
Where that's the case, we've flagged the minimum monthly cost, based on non-promotional prices, in the second last column.
Call periods
Line rental
Adding calls
Need broadband?
Evenings: 7pm - 7am

Weekends: from midnight Friday - midnight Sunday
£18.99
Weekend calls included

£3.80 for Evening and Weekend calls
No
Evenings: 7pm - 7am

Weekends: from midnight Friday - midnight Sunday
£16.95
No inclusive calls

£2.95 for evening and weekend calls
No
Evenings: 7pm - 7am

Weekends: from midnight Friday - midnight Sunday
£18.50
Weekend calls included

£6.50 for anytime calls
Yes, from £28.50 a month
Evenings: 6pm - 8am

Weekends: from 6pm Friday to 8am Monday
£17.30
No inclusive calls

£3 for anytime calls
No
Evenings: 7pm - 7am

Weekends: from midnight Friday - midnight Sunday
£15.50
Evening and weekend calls included
Yes, from £26.50 a month
Evenings: 7pm - 7am

Weekends: from midnight Friday - midnight Sunday
£17.99
No inclusive calls

£4 for evening and weekend calls
Yes, from £27.98 a month
Evenings: 6pm - 6am

Weekends: from 6pm Friday - 6am Monday
£16.99
Weekend calls included

£2.50 for evening and weekend calls
No
Evenings: 7pm - 7am

Weekends: from midnight Friday - midnight Sunday
£0
No inclusive calls

£4 for evening and weekend calls
No
Evenings: 7pm - 7am

Weekends: from midnight Friday - midnight Sunday
N/A
No inclusive calls

£7.50 for anytime calls
Yes, from £22.95 a month
Evenings: 7pm - 7am

Weekends: from midnight Friday - midnight Sunday
£19
Weekend calls included

£5 for evening and weekend calls
Yes, from £40 a month
OR with TV from £29.50 per month
2. Pay by direct debit
Paying by direct debit can really cut down on the monthly cost of line rental as well as saving customers from extra fees for missed or late payments.
With most providers this, and opting for paperless billing, can save at least a few pounds a month and with some it's more like £5.
3. Pay upfront
Another option, already touched on above, is paying upfront for line rental.
TalkTalk used to be the poster child for offering bigger savings in this way, but since August 2014 their annual deal has provided savings of just 10% on the cost of paying monthly.
What's more, it's now only available to legacy customers who already have Value Line Rental; if they fail to renew it they'll lose the option to add it again later.
The major downside, aside from the high initial outlay, is that paying upfront is often non-refundable. Customers need to be sure they're not going to want - or need - to switch in the period covered.
Standard line rental
Pay upfront
Effective monthly cost
Saving over a year
£18.99
£205.08
£17.09
£22.80
£16.95
£162
£13.50
£41.40
£18.50
£199 for 12 months
£299 for 18 months
£16.58
£16.61
£23 over 12 months
£34 over 18 months
£17.99
£185.88
£15.49
£18
£16.99
£179.88
£14.99
£24
£19
£196
£16.34
£32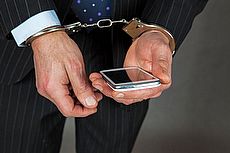 23 November 2017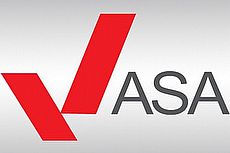 23 November 2017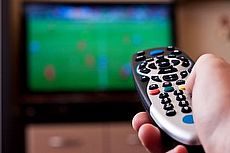 15 November 2017
Follow us or subscribe for FREE updates and special offers