Can I switch from a prepay energy meter?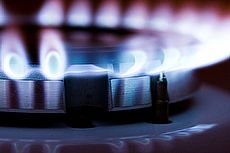 ©iStock.com/cesaria1
"I pay for my energy through a prepayment meter. Can I switch to a standard meter?"
The number of households with prepayment meters for their energy has soared in recent years, with the Department for Business, Energy & Industrial Strategy saying they're in place in around four million households.
A 2014 report from Citizens Advice estimated that more than 2,000 prepay meters were being fitted every day, mostly for debt recovery purposes.
But most people with a prepay meter aren't in debt to their supplier, which means they're free to switch to a standard credit meter if they want to.
In this guide we explain how - and in the rare cases when it's not possible we'll look at the options to bring down the cost of being on a prepay tariff.
Why switch from a prepay meter?
One of the most obvious reasons for wanting to move from a prepay meter to a credit meter is the cost of the energy.
While there are a vast range of tariffs available to post-pay customers, the choices are rather more limited for those with a prepayment meter - and the lack of competition means there's not that much pressure to make them any cheaper.
Citizens Advice say the average prepayment tariff costs £235 more per year than the best direct debit or other post-pay deals available.
In 2014, they launched a campaign to get fairer treatment and tariffs for people with prepay meters, building on research showing that the average income of households with prepayment meters is "markedly lower" than that in homes with standard meters.
Basically, those who have the least money to spare are expected to pay more for an essential service.
How to switch
The first thing to note is that unless we're in debt with our energy company, almost everyone with a prepay meter can ask to be switched to a credit meter, whether we own or rent.
Am I allowed?
Citizens Advice state that renters don't need to get their landlord's permission to switch from one kind of meter to another, but it's worth checking the terms of the tenancy agreement and asking for written permission anyway.
That's because changing the meter could be seen as changing the condition of the property, beyond the usual allowances for wear and tear - which would mean the landlord would be able to withhold some of our deposit when we move out, or get us to change the meter back.
How much does it cost?
The Big Six
British Gas
EDF
E.On
Npower
Scottish Power
SSE
Getting a pay as you go energy meter removed and replaced with a credit meter can cost as much as £140, or nothing at all.
The Big Six energy suppliers (listed to the right) will all replace prepayment meters with credit meters free of charge, as will some smaller suppliers - but be aware that many of the smaller independent energy companies do charge.
If a supplier does charge to switch from a prepay to a standard meter, look into switching to one of the providers that does it free - which may also open up the possibility of moving to a lower prepay tariff (more below).
Also note that while switching to a credit meter opens up a whole world of more competitive tariffs, some suppliers will charge customers who get their meter replaced free but then move to another energy company.
Do I need to pass a credit check?
Changing from a prepayment meter to a credit meter means paying for the energy after we've used it, which entails a certain amount of risk for both us and our supplier.
If we've been with the same energy company for a while - at least six months, ideally a year or more - they should have a decent account history, which they can use to review and assess our ability to pay bills on demand rather than in advance.
They may or may not choose to combine this with a standard credit check, or request a deposit. People who aren't sure they'll do well in a credit check can ask to pay a deposit instead, although it's up to the supplier whether they accept.
Deposits should be for a "reasonable amount", such as the amount a similar household would pay for their energy over a three month period. Citizens Advice say such deposits are usually in the region of £150 to £300.
If it's much more, ask to see how they calculated the amount - and however much the deposit is, ask how long they'll keep it.
Should I get a smart meter?
If it's possible to get a smart meter rather than a traditional "dumb" meter that we need to read regularly, go for the smart meter.
Smart meters take the guesswork out of post-pay energy bills in two ways.
The first is that they show us how much we're using, both in terms of units of energy and pounds and pence. The second is that they send that information to our supplier as often as once a day or more, so we'll never get an estimated bill again.
For those who like prepay meters because they help them stick to a strict budget, it's not quite the same as knowing that when the credit's gone, it's gone - but it does give them more control over what they use when, and freedom from the spectre of inaccurate estimated bills.
What to do before the meter is changed
Having arranged with our supplier to remove the prepayment meter, find out what will happen to any remaining credit on it.
It's usually one of two options. The first is that the credit will be carried forward to the first bill on the new meter; the second is that we may get a refund.
Processing the latter can often take some time, so it's worth asking for the amount to be added as a credit to that first new bill.
By the same token, those whose meter starts using emergency credit before the changeover takes place will have that amount added to their first post-pay bill.
In either case, get a photo of the final meter reading as proof just in case there are problems later.
When you're not allowed to switch
There's only one acceptable reason for an energy provider not to allow someone with a prepay meter to switch to a standard credit meter, and that's if we're in debt to them.
But that doesn't means mean there's nothing we can do.
Switch supplier
The first option is to switch suppliers. Anyone who owes their supplier less than £500 for a particular fuel can switch to another company for that supply - so even those with energy debts up almost £1,000 (£500 per fuel) can switch to a provider offering a better deal.
Even though the savings aren't as big as they can be for direct debit customers, at the time of writing, the difference between the cheapest and most expensive average prepay tariffs is around £150 a year.
If this appeals, bear in mind that not all energy companies will be willing to take on a customer in debt, so it's worth checking by asking before committing to a move.
If they agree, they and our existing supplier should then follow what's known as the "Debt Assignment Protocol": our existing supplier may raise an objection to the move, but it's more of a formality than a genuine obstacle, satisfied by our new supplier getting in touch with them to arrange to transfer the debt.
If we haven't already spoken to our new supplier about this, we'll need to do so before the switch can continue.
Switch tariff
For all we said above that there isn't the kind of choice of tariff available to prepay customers as there is for those with a standard meter, the situation is better than it was just a few years back.
Of the 30 or so energy suppliers operating in the UK, 11 now offer at least two different prepay tariffs, and at least seven have agreed that prepay customers who have smart meters will be able to access tariffs as cheap as their cheapest post-pay plan.
Again, note how smart meters can make energy that bit more affordable, by increasing the options available to their users. Prepay tariffs that accompany smart meters also tend to be smarter all over, offering the ability to top up online or via an app, making staying in control that little bit easier.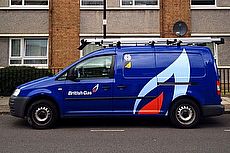 21 November 2017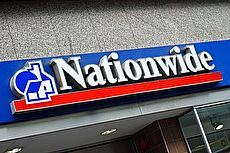 16 November 2017
13 November 2017
Follow us or subscribe for FREE updates and special offers