It means many customers won't be able to top up at their usual shops and supermarkets if those locations offer PayPoint top up.
Instead, they'll continue to use Post Office locations and be able to top up their prepayment meters at Payzone terminals too.
The Post Office hopes this will increase footfall to their branches as well as their Payzone locations, but the move has been criticised for reducing choice.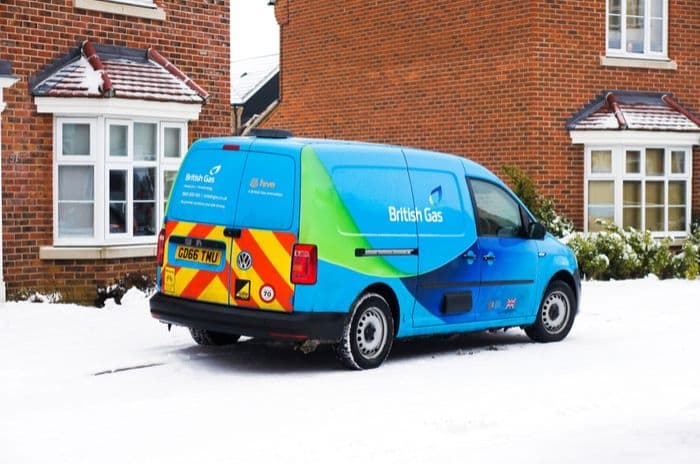 Credit: Tom Gowanlock/Shutterstock.com
What are the changes?
British Gas customers on prepayment meters currently top up their balances at Post Office branches or at locations including newsagents, garages and supermarkets which have a PayPoint terminal.
Under the new agreement between British Gas and the Post Office, customers will no longer be able to use PayPoint and will have to use Post Office owned Payzone terminals instead.
There are 13,000 Payzone locations across the UK, coupled with 11,500 Post Office branches, so prepayment customers will be required to use those to top up their balances.
The agreement also covers other over-the-counter bill payments for British Gas customers.
Read our review of British Gas's energy services here.
Customers disadvantaged
An alteration like this inevitably means there are winners and losers, with some customers happier if a Payzone location is closer to their home than a PayPoint one.
However, there are plenty of households where the opposite will be true, and it'll be an inconvenience for them to travel to top up their prepayment meters at a Post Office branch or Payzone terminal.
Part of the problem is that customers with prepayment meters are often some of the most vulnerable, so they're more likely to rely on public transport or simply walk to terminal locations to top up their energy supply.
Across all energy suppliers, the total number of customers using prepayment meters was 4.3 million as of March 2019 according to Ofgem's State of the Market report. This is a significant number of households reliant on topping up prior to using their energy.
Prepayment meters are often installed when customers are struggling with payments, and British Gas were one of the suppliers criticised for forcibly installing the meters between 2016 and 2017.
Households on prepayment meters pay more for their energy than customers on traditional meters. The most recent energy price cap adjustment lowered the amount these customers pay on average to £1,217 per year, an extra cost of £38.
What about the Post Office?
There's no doubt the Post Office are pleased to land this exclusive deal with British Gas which they hope will increase footfall to their branches and the locations associated with Payzone terminals.
Over recent years, Post Office branches have themselves been offering more services, such as partnering with Starling to allow the bank's customers to withdraw and deposit cash at their branches.
They also signed an extension to the Post Office Banking Framework which allows customers from a total of 28 banks and building societies to withdraw cash over the counter as well as pay in cash and check balances.
Barclays provoked criticism by initially refusing to sign up to the cash withdrawal element of the scheme. They later backtracked and agreed to sign up to the Post Office Banking Framework in its entirety.