The default tariff price cap will fall by £75 to £1,179 while the pre-payment meter cap will fall by £25 to £1,217 for the six months between October 2019 and March 2020.
Ofgem have announced the cap alterations in line with falling wholesale prices for energy between February and June 2019.
This means that energy bills will fall for a combined 15 million customers, but it's important to note that isn't the maximum customers could pay for energy per year.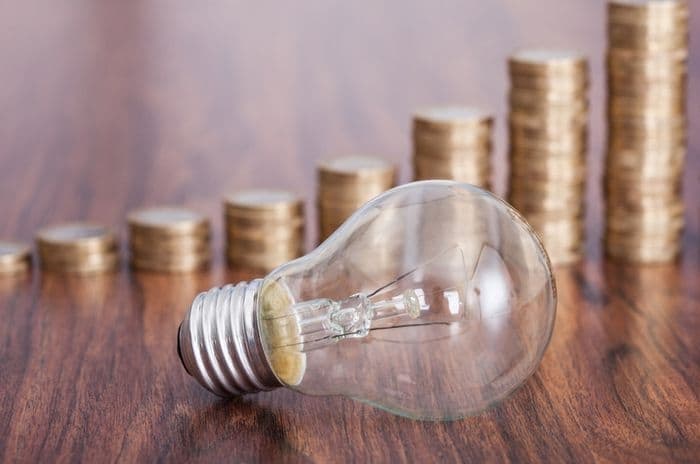 Capping cost of energy
The default price cap covers approximately 11 million households on default tariffs and regulates the amount they pay per unit of energy.
This doesn't mean that all energy bills will be capped at £1,179 from October - it means this is the average energy bill for those on default tariffs thanks to the cap. However, actual costs still depend on usage.
For the approximately 4 million pre-payment meter users in the UK, the cap will drop to £1,217 over the winter months. Again, this isn't the maximum customers could pay.
Ofgem are committed to reviewing price caps twice a year, and they consider wholesale costs, network charges and costs from environmental schemes when deciding the level changes in October and February.
Under the level of the cap to be implemented in October 2019, customers will pay 18p per kWh for electricity and 4p per kWh for gas.
Learn more about how much gas and electricity costs here.
Third cap for default tariff
This is the third price cap for default tariff users, with the first running from January to March 2019 and the second running from April to October.
When it came into effect in January, the initial cap was set at £1,137. This was raised to £1,254 when the cap was reviewed, and this figure was implemented from April onwards.
However, the default tariff cap hasn't been without controversy, as energy companies have been accused of using it as a target for their default tariffs rather than a cap.
All six major energy companies raised their prices in line with the cap, but so too did various challenger energy companies.
Centrica, the owner of British Gas, also publicly criticised the energy price cap for hitting profits in February, something which has become even more acute with their latest results and the departure of their CEO.
Nevertheless, Ofgem have lowered the cap in line with their assessment of wholesale costs, helping to reduce the bills of 11 million customers on default tariffs.
Costs of pre-payment
The higher cap for pre-payment meters represents the higher costs to energy companies of delivering energy to households with pre-payment meters.
The Competition and Markets Authority (CMA) proposed changes to the way this cap is calculated, and this accounts for the lower fall in costs between the two caps, which are now calculated in the same way.
While the pre-payment meter cap was originally set to end in 2020, the CMA has proposed that it remains in place until smart meters are comprehensively rolled out and vulnerable customers are able to benefit from them.
Due to the smart meter rollout being delayed, it's likely the pre-payment meter cap will remain in place for at least another two years.
Customers on pre-payment meters may be able to switch to credit meters. Read more in our dedicated guide.
Learn about switching your energy supplier here or search for a new energy deal with our free comparison tool.