It follows 270,000 pre-payment customers being affected when British Gas failed to notify them of a switch of top-of providers.
Customers were only given the option to find out more online with no telephone number provided for customers who did not use the internet.
In addition, Ofgem criticised British Gas's decision to keep their general enquiries line closed on 1 January 2020 when the change in provider went live.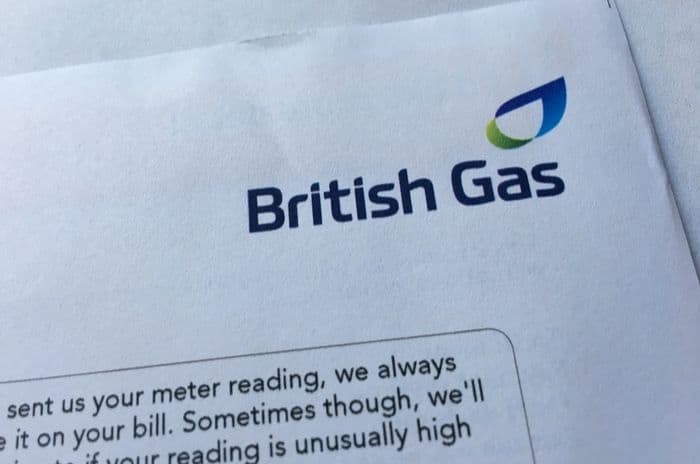 Credit: Damian Czajka/Shutterstock.com
Communication failures
British Gas announced they were switching their pre-payment top-up provider from PayPoint to Payzone in November 2019, with the change taking effect on 1 January 2020.
However, the energy supplier failed to effectively notify some of their customers, despite sending a letter to all customers in December 2019.
Ofgem judged this left insufficient time for customers to switch suppliers if they found the new top-up arrangements problematic - i.e. if there was no Payzone terminal within easy reach.
Compounding the difficulty of some customers to top-up was the fact that British Gas's letter did not provide telephone contact details, but instead relied on a link to the website.
As many people on pre-payment meters are vulnerable, it is probable some would struggle to access the internet and raise a query with British Gas.
British Gas's other major failing was keeping their general enquires phone line closed on New Year's Day - the first day customers were expected to top-up at Payzone instead of their usual PayPoint location.
Vulnerable customers
Ofgem became aware of the issues facing customers in early January 2020 and opened a compliance case.
They found evidence that some customers were unaware of the change before it took place, and that there was no time for others to switch providers if they were unhappy.
Although the Energy Switch Guarantee (ESG) standards include a commitment that a switch will take no more than 21 days and that a customer's energy supply won't be interrupted, it's possible that, even if customers were aware of their switching rights, they may not have wanted to undertake a switch in December.
November, December and January historically see lower number of switches than other months, with Energy UK reporting the number of electricity switches in December 2019 to be around 167,000 compared with the 2019 peak in April of over 316,000.
To apologise to customers, British Gas have agreed to £1.48m to those customers who were adversely affected by the changes.
The supplier has also agreed to pay £250,000 into the voluntary redress fund administered by the Energy Savings Trust. This fund supports vulnerable customers and helps to develop innovative products and services.
Thanks to the steps taken by British Gas, Ofgem have closed their compliance case and will take no enforcement action.
British Gas struggles
British Gas has been faced with a steady decline in customer numbers over recent years as switching became more commonplace and numerous challenger suppliers appeared on the market.
As we explain in our full review of British Gas and their services, their share of the gas market has declined from 55% in 2005 to 27.3% in Q1 2020. On the electricity side, they have fallen from a market share high of 25% in 2013 to 18.4% in the latest figures.
However, they remain the UK's largest energy supplier, despite making a loss in 2019 in a set of results blamed partly on the implementation of the energy price cap.
They have acted to make themselves more digitally relevant in the last year by launching a Google voice partnership to help customers resolve boiler issues at home.
They are also set to launch a digital only energy brand to rival the services offered by challenger suppliers, enabling customers who compare energy deals to choose digital only services from the UK's biggest energy brand.