Currently operating under the name of British Gas X, the brand may alter in the coming months and no date has been given for its official launch.
British Gas X will be a more basic service than the main British Gas brand and it's hoped it will attract a younger, more tech-savvy audience.
The test website states fixed price energy with no exit fees is available and electricity usage will be matched with 100% renewable energy.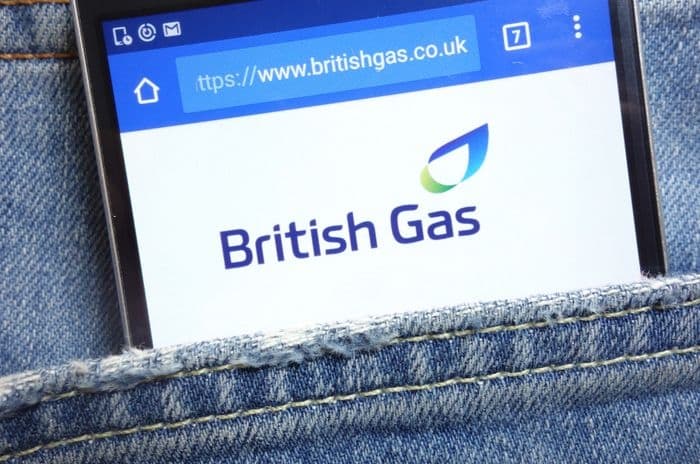 Credit: Piotr Swat/Shutterstock.com
British Gas X
Whatever the new brand will eventually call itself, it's clear British Gas X is envisioned as a sibling to British Gas rather than a replacement.
Customers will be expected to manage their energy online with support coming through a UK-based webchat team operating between 9am and 5pm Monday to Friday.
The company says they don't currently have smart meter functionality, so customers will at first be required to submit monthly meter readings even if they have a smart meter installed.
As things stand, it looks as though there will be a single tariff available, fixed for 1 year and customers will only be able to pay by Direct Debit.
British Gas X is keen to tout their green energy credentials, with electricity matched by 100% renewable energy which will be fed back into the National Grid.
There's no mention of a similar tariff to British Gas's Green Future Plus which was launched in January and includes 90% carbon offset gas and 10% green gas.
Simpler energy
British Gas's aim in creating a new digital brand is partly to offer a simplified way of managing energy in the same way that digital challengers like Octopus Energy and Bulb do.
On this measure, however, they don't immediately match their rivals in terms of functionality, which may seem strange with the behemoth of British Gas backing them.
For example, Octopus Energy confirm they prefer payment by Direct Debit but that bank transfers, cheques, PayPoint and credit/debit card payments are acceptable.
Bulb prefer customers to contact them via web chat, yet their phone lines are also open during regular business hours for customers to get in touch.
It could be that improved functionality will grow as British Gas X evolves, but the lack of smart meter functionality expected at launch doesn't completely chime with a company claiming they're catering to the digitally-savvy.
Compare cheap energy deals from big and small suppliers using the free Choose tool.
British Gas customer losses
As a separate brand with a focus on online account management, British Gas X will be a distinctly differently offer to the main British Gas brand.
Centrica, the owner of British Gas, seems to be hoping they can bring customers back under their umbrella by offering cheaper energy through an internal digital rival.
British Gas X is seen as complementary to the main British Gas brand rather than being a replacement, although this could backfire if existing British Gas customers decide they want the no-frills options offered by its digital stablemate.
However, it is certainly true that British Gas needs to do something to stop the seemingly continuous loss of energy customers who are switching to challenger suppliers in their droves.
As our guide to British Gas explains, they commanded a 55% share of the gas market in the UK in 2005 but this has steadily fallen to 27% as of Q4 2019.
Their electricity market share has fallen from a peak of 25% in 2013 to 18% according to the most recent figures, reflecting the extra competition in that sector over the last 15 years.
Earlier this year, Centrica blamed the default price tariff for a dip in their profits, contributing to a company loss of £848m for 2019.
They had previously sought a judicial review into the implementation of the cap, arguing regulator Ofgem did not fully consider wholesale costs when they set it up. They won that court battle in November 2019.