What kind of mobile can I get for less than £50?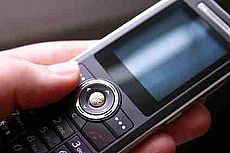 AT THE time we're writing this feature, Nokia have proven the rumours right by announcing that they're releasing an updated version of the famous 3310, which first appeared in late 2000.
While its design and screen have been fiddled with, the specs are definitely a throwback to the classic model - but the price is rather lower this time around: instead of paying around £130 we should be able to pick one up for about £42 when they appear later this year.
That's less than the annual cost of insuring an iPhone - and there are cheaper mobile phones out there that can do rather more than the reboot is promising.
That's because the Nokia 3310 is what's known as a feature phone, as opposed to the more fully featured smartphones we've grown used to over the past decade.
Smartphones are rare, or rather, somewhat limited, at this price range, but they do exist - so we'll look into the features and specs we can typically expect to find on both kinds of handset.
Feature phones
If a device has a keypad and screen, it's probably a feature phone. These are handsets whose primary - if not sole - task is to make calls and send texts, and for this reason many are limited to the 2G network.
As the name suggests, they do have a few extra features - FM radios are common, as are basic clock and calendar functions. We'll need to spend a little more to get a feature phone with the odd game, MP3 capability, and a basic web browser or camera on board.
If a feature phone has a camera, it'll be on the rear of the phone - and expect the resolution to be around 2MP at most. For all their data connectivity is limited, some do come with some form of Bluetooth.
Because they lack the bells and whistles we expect of smartphones, they're much smaller, neater devices - and that means they have much smaller batteries. But they don't need big batteries: most will easily give us almost a day's worth of solid talk time, or see out up to a week in standby mode.
Smartphones for less than £50
A smartphone is designed to get online as much as it is to make calls, so look for mention of 3G and wi-fi connectivity. At less than £50 it's unusual to find a 4G-enabled handset but we've found a couple, from budget handset manufacturers Alcatel.
Smartphones all tend to have touchscreens rather than a separate keypad. At this price most will feature a four inch screen at best, with resolutions of around 480x800 pixels maximum.
The majority of smartphones in this price bracket use an older version of the Android OS - most likely KitKat (v4.4, which is the minimum required for most apps these days), or Lollipop (v5.1).
Bear in mind that these handsets aren't likely to receive an update to a newer version of the OS - although they may get the occasional security patch - because they don't have the specs to be able to run the newer, faster software.
They'll typically have a basic processor (around 1.2GHz, usually dual-core) using 512MB to 1GB of RAM and just 4GB of internal storage, much of which will be taken up by the operating system. Fortunately most will also accept micro SD cards up to 32GB in capacity.
Beyond the touchscreen, the other defining feature of a smartphone is its ability to download apps. Manufacturers may include portals to their own range, and all Androids should be able to access Google Play.
We should be able to get started without having to download too much though, as there'll be an email client, browser, Facebook and Twitter apps included as standard. The cameras are a step up from those we'd find on a feature phone - although they still tend to max out at 5MP for the main camera, and the selfie camera is likely to be no more than VGA.
Why would I want a £50 phone?
So having considered what £50 can get us in terms of a mobile phone, the next question may well be: why would I bother?
Obviously it depends on who's buying the handset, and who it's for: older users and parents looking for a cheap first mobile for their children are more likely to find a basic feature phone suitable to their needs than someone who runs their life via their device.
We also touched on one of the reasons a cheap mobile might be useful in the introduction - they can cost less than a year's insurance on snazzier phones.
That makes them ideal for taking to festivals, on holiday, or anywhere we might be a little nervous of damaging or losing a more expensive handset, or for keeping by as a spare while we get our more expensive main handset repaired or replaced.
One word of warning, however: if the idea behind getting a cheap phone is to take it on holiday, be careful to check it'll work abroad.
No roaming?
It's already been pointed out that the new Nokia 3310, while being adorably retro, won't work in the US or Canada and may become even more geographically limited.
Each generation of mobile connectivity has used different parts of the spectrum to provide services - remember the 4G spectrum auction?
In the UK and many parts of the world, the 2G networks operate on the 900 MHz and 1800 MHz frequencies - but the US and Canada use the 850MHz and 1900MHz frequencies instead, and other countries that still use the 900/1800 bands are switching them off as 3G and 4G become more widespread and reliable.
Many newer or smarter devices will also be able to connect to each of the networks at a variety of frequencies in order that they can be used abroad - so if roaming is on the horizon, it's worth checking if the phone will work as well as looking up how much it'll cost to stay in touch while abroad.
15 November 2017
10 November 2017
9 November 2017
Follow us or subscribe for FREE updates and special offers