Wonga results reflect shifting payday market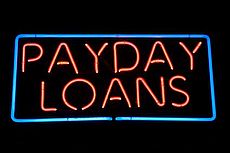 ©iStock.com/PeskyMonkey
WONGA - still the UK's biggest payday lender - have reported losses for 2015 of more than double what they were in 2014.
They showed a pre-tax loss of £80.2m for 2015, compared with losses of £38.1m in 2014, with revenues also hit hard - showing a 64% decline to £77.3m from £217.2m.
When they announced last year's results, chief financial officer Paul Miles predicted that 2015 would be another difficult year for the company.
But chairman Andy Haste is optimistic, saying that they're "now in a position to move back into growth in 2016 and expect to return to profit in 2017".
Stricter rules
Wonga, like many other payday lenders, have been struggling with changes to their business model after being forced to operate under tighter regulations.
These rules were introduced by the Financial Conduct Authority (FCA) last year and involved a cap of 0.8% on the daily interest rate and an upper limit of £15 for default charges.
However, as the biggest and best known of the lenders, Wonga may have been subject to more scrutiny - and certainly more headlines - for their business practices.
In June 2014, they were ordered to pay 45,000 customers more than £2.6m compensation by the FCA for "unfair and misleading debt collection practices" after sending their customers threatening letters from non-existent law firms.
Then in October of that year they came to an agreement with the FCA to write off £220 million of customer debt and rein in their lending practices.
A new era?
Wonga have since continued their attempt to shake off a somewhat predatory image by appointing a new chairman and implementing a series of reforms.
These have included stricter lending criteria, a 24-hour cancellation guarantee, a three-day grace period for payments and reduced fees.
Overall, Wonga say that some good has come of their restructuring.
For example, the fact that they "turn down more than eight out of ten new applicants" partially explains why their default rate has fallen by 58% - from 6.6% in 2014 to 2.8% in 2015.
There's little sign yet of the "broader product range" Mr Haste spoke of last year when he laid out plans for a "sustainable Wonga" that would appeal to a wider audience.
At present, however, there's only one new product - a three-month Flexi Loan with a representative APR of 1,261%.
While this sounds high - and it is - it's worth bearing in mind that payday loans often charge set fees for borrowing, as well as interest, which can play havoc with trying to express the charges in the form of a standard APR.
Because of the short term nature of payday loans, this can lead to some eye-watering APRs - and if the loan goes unpaid, a borrower will be subject to further interest on the balance for a set period, plus an extra fee, raising the cost even further.
Market forces
As mentioned, Wonga's size and infamy earned them plenty of headlines - but it's probably also helped them survive.
As the FCA brought in their restrictions on payday lenders, the regulator's then chief executive, Martin Wheatley, suggested that 99% of the short-term loans industry would be wiped out.
At the start of this year, Cash Genie - who offered short-term loans with an APR of 2,986% - went into liquidation.
In September last year they were ordered by the FCA to issue compensation totalling more than £20 million to some 92,000 customers.
Others, such as CashEuroNet and Dollar Financial, have also been forced to write off loans and provide redress worth millions of pounds.
The biggest obstacle to most lenders now, however, is the requirement that they obtain a licence to operate from the FCA.
CashEuroNet - the company behind QuickQuid and Pounds to Pocket - recently obtained their licence, as did Wonga.
Other, more specialist, lenders have also obtained a licence. These include
Smart-Pig, which offers loans to students based on them being paid back when the next instalment of the student loan comes in.
What next?
Many lenders, though, have simply given up - estimates suggest that more than 5,000 decided not to apply for a licence last year.
But that doesn't mean that the appetite for quick credit has gone with them.
Simon Polito, chair of the CMA's Payday Lending investigation group, said that he expected that "millions of customers will continue to rely on payday loans".
Indeed, Russell Hamblin-Boone, chief executive of the Consumer Finance Association, points out that restricting access to payday loans has "had no impact on demand", with people turning instead to other potentially detrimental forms of lending.
These include the increasingly popular guarantor loans, which attract an average rate of interest of 46.3% - though they present a great deal of risk for the guarantor.
Debt charity, StepChange, say that the answer is for the Government to make the credit market more "sustainable", perhaps with the introduction of low- and no cost borrowing for the most financially excluded.
They also say that credit unions should be better advertised, as some are able to offer a similar, but cheaper, service than payday lenders.
According to the Association of British Credit Unions Limited, "Many credit unions loans will cost 1% a month on the reducing balance of a loan."
This means that 1% interest is charged each month on the amount of loan outstanding. Those who can pay the loan back relatively quickly therefore accrue less interest.
This rate is more likely to be found on long-term loans (of five to ten years), although by law credit unions can charge no more than 3% a month on the reducing balance of a loan.
This is equivalent to an APR of 42.6%, which isn't ideal - but still a lot better than anything available from a payday lender.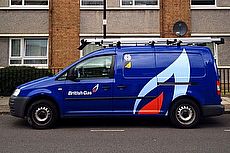 21 November 2017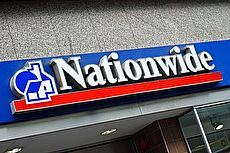 16 November 2017
13 November 2017
Follow us or subscribe for FREE updates and special offers