WONGA have announced losses of £37 million for the past year, and the number of loans they made dropped by almost a third compared to 2013.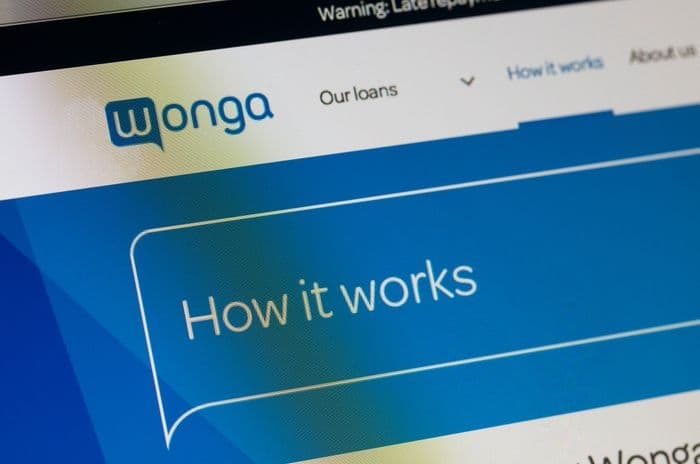 Credit: Ink Drop/Shutterstock.com
It's a sharp change in fortune for the best known of the payday lenders, who made pre-tax profits of £39.7 million in 2013, and £84.5 million in 2012.
Undoubtedly this year's results are coloured by Wonga's agreement with the Financial Conduct Authority (FCA), last October, to write off debts worth around £220 million.
But if Wonga, who are the biggest and best known of the payday lenders, are suffering to this extent, what's the future of the industry likely to be?
Industry crackdown
When they confirmed the 0.8% cap in November last year, ahead of its introduction in January, the FCA admitted their earlier forecast for the future of the payday loans sector had been a little too optimistic.
Their first draft of the regulations were backed up by figures that suggested that of eight companies modelled using various caps, four could well struggle to survive unless they changed their business models.
The remaining four included one high street lender and three online firms.
But by November, the FCA had taken into account feedback from providers and the impact of tighter affordability checks on the market.
It found that of the eight companies it had originally modelled, only one was capable of surviving without making any changes to its business model.
The introduction of tougher affordability checks had a significant impact on its own: from September 2013 to August 2014, the number of applications for payday loans increased by 20% - but the number of loans agreed dropped by 50%, and the value of loans agreed dropped by 35%.
In short, payday lenders have been feeling the squeeze for a while.
Changing times
It's tempting to say Wonga are getting their just desserts.
This, after all, is the company that between October 2008 and November 2010 sent letters to thousands of customers in arrears, under the guise of two completely made up law firms, threatening legal action if money wasn't repaid.
In June 2014, they agreed to pay more than £2.6 million in compensation to the 45,000 customers affected.
But the arrival of new chairman Andy Haste in July last year has seen some subtle changes.
Gone are the famous puppet adverts, and the company has agreed with Newcastle United that their logo won't be on children's replica shirts from next season - both as a result of concerns that they were appealing to children and vulnerable people.
Then there was the agreement made with the FCA to write off that £220 million in debt and tighten their lending criteria further.
The customers whose loans were written off, or who had the interest and charges frozen on their existing loans and given more time to pay them back, were those who wouldn't have been accepted under the new criteria - and probably shouldn't have been accepted under the old ones.
At the time Mr Haste said he wanted Wonga only to lend to those who could afford it - but that "it became clear to me that this has unfortunately not always been the case".
Changing the business plan
In the meantime, Wonga have seen their customer base shrink from around one million to about 600,000.
So after a bit of a bruising and hopefully some soul-searching in 2014, this will be the first full year Wonga operate under the FCA-agreed lending criteria - and with the industry-wide cap in place.
It's no surprise then, that Wonga's chief financial officer, Paul Miles, says he expects 2015 to be difficult as well.
But beyond the initial figures, the report announcing the results, suggests that the payday giant isn't going to let a tough few years stop it.
In the past Mr Haste has spoken of Wonga becoming smaller and less profitable - but in his statement he talks about a "wider audience of around 13 million people across the UK" who could be "better served by a reformed, sustainable Wonga offering a broader product range".
What those products will be is as yet unknown - but it's unlikely they'll be the kind of products the debt charities want to see.
Mike O'Connor of StepChange Debt Charity sums it up well:
"We need a range of alternatives to payday loans, and we must to do more to help people on low incomes to save for a rainy day so that they are less likely to need to borrow in emergencies.".