Wonga rebrand aims for new audience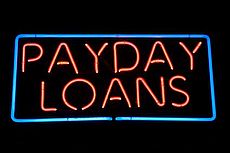 ©iStock.com/PeskyMonkey
WONGA have relaunched themselves with a new image, targeting a more middle class audience and "hard working" people.
The rebrand comes after the payday lender announced they had made a third fewer loans in 2014 than 2013, and their annual results showed losses of £37 million for the year.
They've also announced the introduction of several changes to their service, such as a 24-hour cancellation guarantee and a three-day grace period for payments.
But while the eye-watering equivalent APR has been made somewhat less so by the FCA cap introduced in January, they still boast an APR of 1509% - and their adverts will still run on primetime TV.
Hard work
The new image is being shown off with adverts on TV, radio and in the press, and across their "refreshed" website.
They feature a variety of "hard workers", reflecting the new kind of customer the lender hopes to attract - including baristas, bus drivers, and dinner ladies among others.
It's a clear effort to woo the estimated 13 million people Wonga believe are under-served by the current personal finance industry.
Wonga say this includes people with less than perfect credit histories - those with the odd blemish, or people who haven't built up much of a credit file for some reason.
It would be easy to write off the new image as just a cosmetic exercise, some much-needed good PR after the thumping they took last year. But there are signs of change under the bonnet as well.
For example, partly as a result of the introduction of much more stringent lending criteria last year, they're in the position where "we now turn down more than eight out of ten new applicants".
For a company that lost around 40% of its customer base in the past year, that has to hurt - and indeed, Wonga say they expect to make a loss again this year.
Then there's the introduction of a buffer zone of three days before charges are incurred for a late or missed payment: customers will be given up to 11pm on the third day after payment is due to get the money to Wonga before being hit with the default £15 late fee.
Those who really can't pay back the money they've borrowed can now arrange to have their outstanding balances frozen - as long as they get in touch with Wonga ahead of time to arrange a new repayment plan.
It's not quite the "breathing space" StepChange want to see for people with temporary debt issues, but it's a step in the right direction.
And while there's no mention of it on the website yet, they're also going to introduce a 24-hour cancellation option, letting people who take out a loan but then change their mind return the money without having to pay any interest or fees, or leaving a trace on their credit file.
Warning
What the revamped website does have is a lot more emphasis on the cost of borrowing.
The APR is liberally sprinkled across the website, along with clearer examples of how much Wonga's loans cost - both if all goes according to plan and if something goes wrong - as well as the charges that are applicable, and a variety of affordability warnings.
As well as a warning banner containing a link to the Money Advice Service, set to appear at the top of the screen on every page, Wonga seem to be beginning to build a section on money management.
At the moment it's just one page comprising of links to advice on debt, benefits and budgeting, and the link is tucked away at the bottom of the home page, far below the famous sliders.
Wonga say their adverts won't appear on children's TV, or on channels or during programmes that are watched by large numbers of younger people.
But their "self-imposed" rules on when they won't advertise don't include complying with the watershed, and they admit their adverts will still run during the breaks in popular soaps at prime time.
In terms of billboard advertising, they've said they won't put up posters within 50 metres of schools or colleges - but that's fewer than five double decker bus lengths from the buildings.
This is the kind of advertising The Children's Society highlighted last year, following on from earlier research by Ofcom showing that of the payday loan advertising children saw, just 3% was on child-specific TV channels.
As a result of such non-targeted but prominent adverts, The Children's Society warned that children and young people increasingly saw short-term high-cost credit as a normal way to deal with daily finance.
Their survey showed that almost 40% of younger adults, aged between 18 and 24, had taken out a payday loan.
Moving on
Under new management, Wonga vow the days of fake legal letters, those puppets, and lending to people who really shouldn't have been accepted are over.
But while they've decided to keep the familiar name, those in charge at Wonga seem to realise not everyone will be convinced by the shiny new image.
There's the suggestion that should they branch into longer-term and larger loans, that will be done under a different brand name, much as the business loan arm was spun off and relaunched as Everline in 2013.
In any case, it's far too early to say if Wonga's new approach is enough to ease the concerns surrounding the lender and the wider industry.
StepChange's Mike O'Connor says it best:
"The payday lending industry has caused enormous damage in recent years. We are hopeful... that the sector can become part of a responsible credit market, but we must remain vigilant."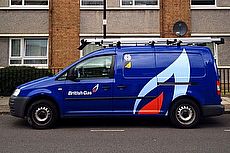 21 November 2017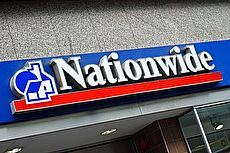 16 November 2017
13 November 2017
Follow us or subscribe for FREE updates and special offers