Fearing brand contamination, Wonga becomes Everline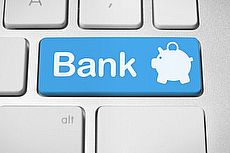 WONGA'S business loans arm has relaunched under the name Everline.
Everline's new website was launched last week and makes no secret of its link with the controversial payday lender.
But the decision has been widely seen as an attempt to save the small business arm of the company from the criticism that has made Wonga a household name.
Quick business loans
Wonga for Business targets small businesses and sole traders in need of quick capital.
It was launched in May last year and differs from the consumer loans side mainly in terms of the amounts available. Loans from £3,000 to £50,000 are available to limited companies or partnerships; loans from £3,000 to £10,000 are available to sole traders.
Like the consumer arm, however, repayment times are short, between one and 52 weeks, and interest rates are high, 26% for a loan repaid over 51 weeks.
Business borrowers must have been trading for at least two years when they take a loan, though Everline note that "lending criteria will continually evolve", so that may change.
Good year, bad year
Looking purely at the numbers, Wonga had a good 2012.
The company's loans last year were worth £1.2 billion, the same amount that Nationwide lent in personal loans in the same period. Not bad for an online business founded in 2007.
But 2012 has also been a year of increasing pressure and criticism for the company.
Campaigners have long argued that payday lenders are legal loan sharks but they are increasingly not in the minority.
Today, a cross-party group led by Paul Blomfield, a Sheffield MP, will launch a "Charter to Stop the Payday Loan Rip-Off" in parliament.
The payday sector is already under scrutiny from its soon to be regulator the Financial Conduct Authority (FCA) which recently promised 'tough action' on the sector when it's given new powers early next year.
But Bloomfield, who is supported by charities including Citizens Advice, argues that the proposed measures to protect payday loan users "don't go far enough".
"Payday lenders are ripping off millions of people, trapping them in spirals of debt," he said today.
Branding, rebranding
In this storm of criticism no company has been as visible, or as defiant, as Wonga.
While other payday lenders have hidden, Wonga have launched PR campaigns in waves.
Payday lenders are ripping off millions of people, trapping them in spirals of debt.
Paul Blomfield, MP
For example, as we've reported in depth, faced with the damning review of the the payday sector released by the Office of Fair Trading (OFT), Wonga responded by denying they were a payday lender at all.
The company has a PR website dedicated to 'setting the record straight' on its practices.
And, just today, they announced that they've managed to get BAFTA-nominated filmmaker Gary Tarn on board to release a documentary on the real lives of Wonga customers.
It's fair to say they're bullish.
Yet the Everline rebrand could indicate that all the controversy is having a real impact on business, or at least part of it, that the Wonga brand has become contaminated.
How are Everline doing?
WDFC UK, Wonga's parent company, first registered the name Everline with the Office of Fair Trading in mid September.
Everline aren't hiding their affiliation with Wonga, noting in their 'about us' section that: "other brands included within the group business [WDFC UK] portfolio are consumer loans business, Wonga.com."
In their annual report, Wonga noted that they were making "a cautious start" with their business arm and keeping marketing to a minimum.
Currently, businesses are borrowing about £500,000 a month, or around 0.5% of the amount that the consumer loans business is giving out, despite the higher value of the business loans.
Both Wonga and Everline declined to comment for this story.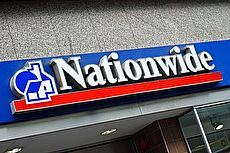 16 November 2017
13 November 2017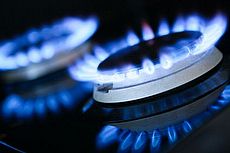 8 November 2017
Follow us or subscribe for FREE updates and special offers