"TOUGHER regulation is coming," the Financial Conduct Authority (FCA) warned payday lenders today, "the clock is ticking."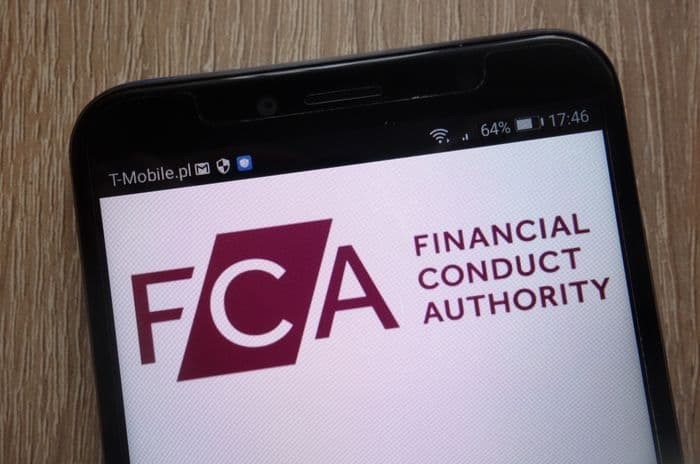 Credit: Piotr Swat/Shutterstock.com
The FCA will take over regulation of the payday lending market in April next year armed with a stack of new powers that, according to today's announcement, it intends to use to their fullest.
From July, the FCA said, short term lenders will have to live up to their name: more than two loan 'rollovers' will be banned.
Lenders use of Continuous Payment Authority (CPA) to take repayments from borrowers' accounts will also be restricted to two.
Advertising will also come under scrutiny and misleading adverts will be banned, the FCA warned.
Disappointment
For many of the very outspoken critics of payday, today's announcement will be a disappointment, however.
In keeping with the current regulators - the Office of Fair Trading (OFT) often working with the Financial Service Authority (FSA) - the FCA has shown itself to have little appetite for putting payday out of business altogether.
"We believe that payday lending has a place," Martin Wheatley, the FCA's chief executive, said.
"Many people make use of these loans and pay off their debt without a hitch, so we don't want to stop that happening."
Campaigners for a cap on interest rates or the total cost of lending for payday loans will also be disappointed, though not surprised, today.
The FCA has resisted going down the capping route, despite having been controversially granted the power to cap rates in a last minute amendment to the Financial Services Bill (now Act) for precisely this reason and widespread support for the idea among longtime payday detractors like Stella Creasy MP.
New rules in focus: will they help?
If campaigners have some misgivings, however, even they will have to admit that this raft of measures has the power to seriously disrupt the way payday lenders, especially those furthest from the mainstream, do business.
Ending rollovers
A prime example of that is the FCA's new restriction on rolling over a short term loan.
According to OFT research from March this year, around a third of payday loans are extended past their initial term at least once.
Most firms generate around half their revenue from these extensions alone, no wonder the same research found that one in three payday lenders advertised extensions at the point of sale.
A restriction comes with its own problems - borrowers may still struggle to pay when their term is over, though at least interest will stop accruing and it remains to be seen how the FCA will stop lenders from getting around the rule, for example by suggesting the customer takes out a new loan - but it still strikes at the root of a policy that has long been injurious to consumers.
Watching CPA
Checks on the use of continuous payment authority (CPA), less central to the payday business model but certainly a thorn in the side of customers, could also steer payday towards responsibility.
As we've covered here, recurring payments are a consent for a company to take money, any amount of money at any time, from a bank account.
Commentators such as Faisel Rahman, of Hackney micro lenders Fair Finance, have long warned that unfair use of CPA is pushing vulnerable borrowers further into financial disarray.
Restricting the number of times lenders can take money means those targeted by lenders in this way will have a new recourse, a complaint to the FCA.
Currently borrowers have to rely on help from their banks, which is rarely forthcoming, even though they have a legal obligation to cancel CPAs on request.
Checking credit checks
Wonga, a payday lender so famous (or infamous) that they balk at that characterisation, are notable for using more than your average Experian credit report to check whether their clients will be likely to repay.
Elsewhere in the sector, a lassiez faire attitude to credit checking and affordability checking reigns.
For example, according to the OFT's March report, just 12% of lenders had demonstrable evidence that they assessed their applicants' likely disposable income, a key requirement of guidance on irresponsible lending.
So it's promising that today the FCA is making a commitment to bring in "affordability checks for every credit agreement".
We'll have to wait to see what that means in practice but, again, this has been a long time coming.
Tough on advertising
Following a Whitehall summit in July this year, the FCA was said to be seriously considering an outright ban on payday advertising.
Irresponsible advertising has become a lightning rod for debate on the sector: ads are perhaps the most visible reminder of the casual way these lenders operate and, because of the UK and EU laws on interest rate display, just how much they charge borrowers.
Many local councils have already blocked payday lending advertising on council-owned hoardings and from council-run intranet, including computers in public libraries and other public spaces.
But the Advertising Association has argued that such moves, and certainly extending the policy nationwide, would set "a dangerous precedent" for advertising regulation.
Judging by today's announcement it's likely that the FCA agrees and will restrict itself to strictly guarding the rules on responsibly advertising credit products in the UK.