THE short term, high cost credit market thrives by offering simplicity and speed, an Office of Fair Trading (OFT) report released today concluded.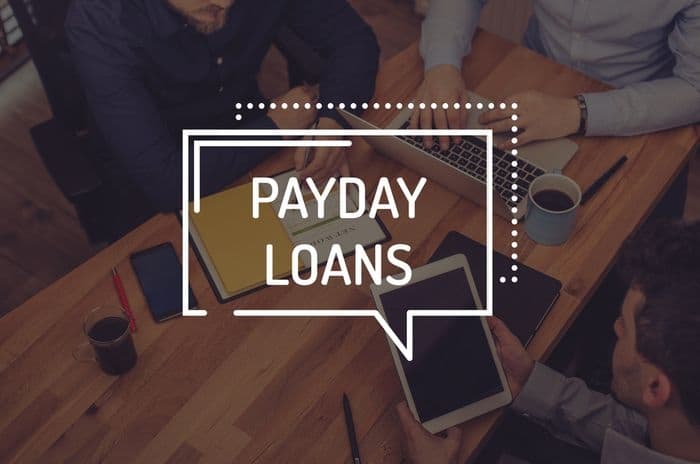 Credit: garagestock/Shutterstock.com
60% of payday websites surveyed by the OFT emphasised speed over cost, "in some cases making claims that, if true, would amount to irresponsible lending."
The report (here [pdf]) also found that, in the majority of cases, the emphasis on speed was leading payday firms to neglect important information on repayments.
Customers didn't receive that until they'd already signed up.
As a result of this report, the OFT is taking some specific action against payday firms, see final section for more details.
But there's a wider point here: if the payday market is broken, couldn't the mainstream satisfy the obvious demand for speed and ease and still lend responsibly?
Beyond payday
Instant borrowing
A recent Totally Money post predicted that new credit cards would "decimate" the payday market.
"Innovation... [is] going to take huge chunks out of the payday market," wrote Will Becker, MD and co-founder of Media Ingenuity, Totally Money's parent company.
Barclaycard are already offering 'instant' access to borrowing, Becker pointed out: as soon as an application is accepted customers can get the account details by text and start spending.
"Decimate" might be a bit optimistic but if they truly entice potential payday customers to more responsible lenders these new services are a welcome development.
Unfortunately, they're few and far between.
What used to be perhaps the main source of instant cash in the mainstream market, the overdraft, has been slowly rolled back over the past few years to the point where most unauthorised overdrafts are more expensive than a payday loan taken out over the same period.
Rollover alternatives
It's a similar story when consumers who have already taken out payday loans are looking for an alternative to the company's 'roll over', an extension on the term of the loan usually by an additional month.
It pays for payday firms to make roll overs attractive: according to the OFT report, the 28% of loans that are rolled over account for just under 50% of firms' revenue.
34% of payday firms even promoted roll overs at the point of sale but, as the OFT point out, at the point where consumers find this necessary they are a captive audience.
The mainstream alternative might be a money transfer: essentially a 0% balance transfer except that the interest free balance can be transferred to a current account.
Earlier this month, the Capital One Balance Plus card became the first credit card to offer this facility to those with poor credit which means that, for the first time, it could be an option for payday users.
The Capital One card offers three months interest free, about the shortest money transfer on the market, there is a 3% fee and after that three month promotional period interest is due at just under 35% APR.
Past those unappealing details, however, Candid Money summed it up best: £5 monthly repayments on £200 of borrowing on the card would cost £30 over six months; a payday loan for the same amount rolled over three times over six months at 360% APR would cost £883.
Cracking down on payday
If the mainstream market were to start offering realistic alternatives, payday borrowers and, in particular, problem payday borrowers might decrease but whatever its prospects for growth or decline payday is in need of a firm hand.
The OFT seemed to offer that today.
12 weeks to make changes
Most eye catching was the announcement that payday firms which are currently not complying rules for responsible lending and advertising - about 90% of the market - will have 12 weeks to make changes or lose their licences.
Many of those changes relate to advertising: firms advertising impossible guaranteed or no credit check loans, for example.
The OFT has issued several such warnings over the past few years, most recently at the start of this investigation in February last year, and even revoked the licence of Yes Loans earlier this year.
It's also highly likely that the OFT will refer the whole sector to the Competition Commission for further analysis.
As we noted above, the roll over system makes for a particularly uncompetitive market for consumers.
The Commission has more wide ranging powers than the OFT: it can censure companies under law and has more power to get other bodies involved.
No cap on costs
What the OFT didn't promise was a cap on credit costs or more specific rules on how lenders can assess affordability.
The Financial Conduct Authority may feel these measures are appropriate when it takes over regulation of the payday market in 2014, the OFT said in the report.
After considerable lobbying from supporters of a cap on the total cost of credit it is now possible for bodies to issue such a cap but it seems unlikely to happen.
Independent research from the University of Bristol's Personal Finance Research Centre found that capping costs was likely to reduce competition in the sector and leave consumers with even poorer deals.