Credit unions can beat payday lenders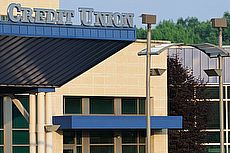 ©iStock.com/sshepard
It is an unfortunate fact that people are feeling pushed towards using payday lenders.
Their disposable income is falling, whether via cuts in income or the increasing cost of living, which in turn is putting great strain on their finances.
In some places, the period towards the end of the month has even been labelled 'Wonga Week', the time when families turn to payday lenders to fix cash shortfalls.
Nikki Plummer is the Community Advocate at East Sussex Credit Union, a not-for-profit savings and loans co-operative.
EastSussexCU.org.uk
The credit union alternative
There are alternatives to the high interest, short term money lenders.
Most of the UK's 400 credit unions are working tirelessly to try to combat high interest lenders who are charging in excess of 2,000% APR.
Staggering costs
The cost of borrowing is staggering.
For short term loans, the costs are high but as long as holders can pay the loan back in the time allocated then they're at least OK.
It is when borrowers run over the agreed pay date that the problems start.
A £250 loan with a 4,214% APR, for example, turns into £308.42 if it is paid back within 21 days.
After 21 days, that whopping 4,214% APR starts coming into its own.
In the first month alone, the charges are likely to run into hundreds of pounds.
An example of an £1,000 loan over a 12 month period:
| | Interest rate (APR) | Monthly repayments | Total interest paid | Your total repayment |
| --- | --- | --- | --- | --- |
| Credit Union | 26.8% | £94.56 | £134.72 | £1,134.72 |
| Vanquis Visa | 39.9% | £102.42 | £229.05 | £1,229.05 |
| Doorstep Lenders | 177% | £137.50 | £650.00 | £1,650.00 |
| Pounds to Pocket | 278% | £252.37 | £2028.49 | £3,028.49 |
These APRs and other costs are for comparison only.
Credit unions
At East Sussex Credit Union we have been able to help some of our members get away from these borrowing practices and get onto a more even keel.
We have lent them the money to pay off their existing commitments and enter into an agreement to pay a far more affordable repayment therefore easing cash flow and stress.
We also offer 'Saver Loans' which means that at the same time as repaying the loan balance, the member is depositing an agreed amount into a savings account that is released on payment of the loan - therefore, starting to address the need to borrow at all!
In many cases, this is the first time that our members have ever had any significant savings.
Research by analysts from a leading Bank show that for every £1 we lend over the course of a year our members save £1.25 in interest, charges and fees by shifting borrowing from high interest lenders.
During 2012, we issued loans to the value of £972,000 which means that local residents are estimated to have saved £1,215,000 by using ESCU instead of 'mainstream' financial institutions.
Please check our website East Sussex CU for details relating to borrowing from us.
Payday and credit union Q&A
We still had a few questions after this article was first published so we caught up with Nikki a second time. Here's what we found out.
Choose: Are credit unions a practical alternative to payday lenders - for example, can they lend as quickly as the payday firms - or is it more a case that a credit union will support members who might otherwise have gone down the payday route?
Nikki Plummer: The services that Credit Unions offer vary.
Some are able to offer a similar, but cheaper, service than payday lenders. However, most are not able to turn around decisions quickly and are not currently offering instant loans for new members.
The only way for consumers to find out is to contact their 'local' credit union.
In the main, I believe that we are more able to help members get out of difficulties with high interest or payday lenders at this time.
Having said that, many are working towards introducing payday alternatives.
What about credit checks, will credit unions lend to those with poor histories?
Again, this is going to be dependant on the individual credit union.
However, I do believe that most will look into histories and after discussion with the applicant will make a decision based on all of the facts.
The credit union will take each case individually and not make instant decisions based on what the computer says!
Have ESCU seen an increase in clients with who have used payday loans in the past and what's your general feeling about the market as a result?
Absolutely!! A rising number of applicants have loans from high interest lenders and this has put considerable pressure on their finances.
We will only lend to those who can afford the repayments and carry out rigorous procedures to ensure that we are lending ethically, which I do no believe is the case with other lenders.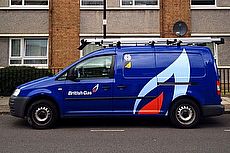 21 November 2017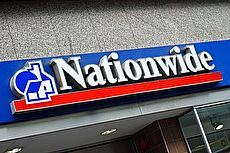 16 November 2017
13 November 2017
Follow us or subscribe for FREE updates and special offers