How to make credit 'more sustainable'?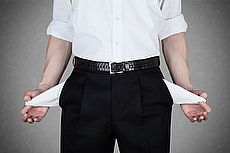 ©iStock.com/Belyaevskiy
STEPCHANGE are calling for the credit market to be made more sustainable - especially when it comes to the kind of borrowing being used as a safety net by large numbers of us.
They're concerned by the fact that some 13 million people in Britain wouldn't be able to cover emergency costs of £200 to £300 without having to borrow somehow.
They're calling for a reduction in the "debt risk" involved in the most widely available forms of credit, to help prevent people getting into trouble in the first place.
But they also want to see more affordable services made more widely available for people getting back on their feet - and Government backed low- and no cost borrowing made available for the most financially excluded.
Reducing "debt risk" in the first place
Perhaps the most interesting of the recommendations StepChange have made is that calling for the "debt risk" to be reduced in the most commonly used credit products, among them credit cards and overdrafts.
They're so common and everyday that many of us almost don't see them as borrowing - but high fees and interest charges can rapidly turn a convenient and seemingly helpful way to smooth out a few bumps into a serious problem.
So they want better product governance - from designing cards that don't add to the financial pressure being felt by those likely to apply for or get them, to reviewing how minimum repayments work.
The charity say they share the concerns of the Financial Conduct Authority that minimum repayments are too low -it may be a relief at first to be able to pay back just a small amount in order to focus on other expenses, but it does very little to bring down the debt on the card.
As one StepChange client put it:
"With a credit card type of loan if you don't pay big chunks off it takes forever to pay off."
They say that as well as leading a review into debt risk with the aim of improving standards, they would like the FCA to further strengthen responsible lending standards.
That's in addition to the regulator's work so far; StepChange say that since the FCA took over credit regulation, there have been "some significant improvements" regarding the matter of irresponsible lending - but more can be done.
It's possible to take out multiple loans and credit cards, for example, which heightens the risk of getting into problem debt.
More than a third of people who go to StepChange with payday loan debts have three or more outstanding; StepChange say that clients with five or more credit cards have average debts of £18,000, compared to £3,000 for those with just one.
Better credit during recovery
The charity also want to see more products designed for people who have previously had debt problems, but are either well on their way to recovering or who have rebuilt their finances.
A battered credit history can make future borrowing much more expensive, and the bigger the previous problems, the higher the cost of the credit available; at best that can be disheartening, at worst it can cause problems all over again.
Of the 4.1 million people StepChange say rely on credit to get by, almost two million are earning between £15,000 and £44,999; it's these people the charity say could benefit from the mainstream banks and lenders offering more "credit restoration" services.
One suggestion they make is that of a small loan or overdraft facility that has a savings element built in, giving people the chance to build up a buffer against future financial worries.
This is the approach taken by various credit unions - but the services on offer vary widely, and many can't offer the kind of quick access to credit that potential customers need and want.
Availability
Where they do, they've proven popular: StepChange cite the example of the London Mutual Credit Union, whose own low cost version of a payday loan can be applied for online with a decision made almost immediately, and the cash available on the same day.
Then there are loose partnerships some credit unions have formed with banks in their area, in which the banks refer potential borrowers with lower credit ratings to the unions.
This kind of alliance can let people who still need to borrow to do so, but at a more affordable rate than they might otherwise have found for themselves - because not enough people know they exist.
While StepChange say the credit unions themselves could be doing more to make themselves visible - by expanding their online presence, for example - they also suggest that local authorities could help raise both the awareness and use of such providers.
In Sheffield, for example, the council have funded a broking service that works with community lenders as part of a scheme called Sheffield Money. Other parts of the scheme include a credit union, and access to white goods and basic bank accounts.
As well as having a city centre branch, they're available online and over the phone, and there's a debt adviser available in-branch. It's expected that the scheme will help save the city's lowest income residents some £20 million in its first year of operation.
Credit for the most vulnerable
But the most financially excluded - the people most likely to get into trouble and most likely to have to resort to very high cost credit and doorstep lenders - risk being further excluded as a result of the kind of measures outlined above.
StepChange admit that with the greater governance they want to see regarding debt risk, there are likely to be greater restrictions on who commercial and mainstream lenders can offer credit to.
And while community providers can foster inclusion, they need to remain viable themselves - which often means they simply can't afford to help those who are most financially vulnerable or excluded.
StepChange want to see the Government step up, working with banks and third sector organisations to develop a "microloan" scheme of the sort found in Australia and Ireland.
But let's remember that it was only 2013 when the Government scrapped the Social Fund, which provided emergency loans of between £50 and £1,000.
That had the impact of pushing many towards just the sort of higher cost credit StepChange and others want to see us moving away from.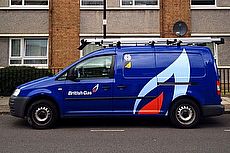 21 November 2017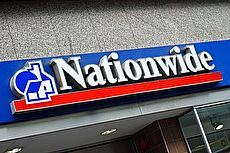 16 November 2017
13 November 2017
Follow us or subscribe for FREE updates and special offers