Dollar Financial ordered to pay £15.4m compensation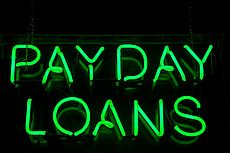 ©iStock.com/PeskyMonkey
THE company behind some of the UK's biggest payday lenders has been ordered to refund more than £15.4 million to 147,000 customers who may have "suffered detriment" as a result of their behaviour.
An investigation by the Financial Conduct Authority (FCA) revealed that Dollar Financial - which trades as The Money Shop, Payday UK, Payday Express and Ladder Loans - habitually lent people more money than they could afford to repay.
The FCA also took issue with the company's debt collection practices, as well as identifying a number of errors in the firm's computer systems.
Dollar Financial have since agreed to "make a number of changes" to their lending criteria in order to meet the FCA's requirements for high cost, short term lenders.
They will also provide redress to customers who took out loans between one and two years ago.
Dollar chief executive Stuart Howard has issued an apology to anyone who "suffered difficulties" as a result of the company's behaviour.
Making things right
Affected customers will receive a cash refund, a reduction in their balance, or a combination of the two.
The FCA say that 65,000 customers will receive a cash refund, with most cash payments being between £70 and £100.
A further 67,000 will have their current loan balance reduced, and a total of 15,000 will receive both a cash refund and a reduction to outstanding loan balances.
Dollar Financial have said that they will "immediately" start contacting affected customers, and hope to finish the compensation process by early 2016.
Never ending
This is the third time in just over a year that the FCA have ordered payday lenders to pay compensation to customers to make up for their lending practises.
This time last year, Wonga agreed to write off the debts of 330,000 of their customers, after the FCA found that the company was lending money without properly assessing whether people could realistically pay it back.
Then in July, Cash Genie admitted using unfair practices in the administration of their payday loans, and agreed a £20 million compensation deal for more than 92,000 people.
Some believe these FCA rulings are just the tip of the iceberg.
"Continuing action by the FCA to fix the payday lending market is welcome and I expect this will not be the last time we see action to redress losses to consumers," says Mike O'Connor, Chief Executive of StepChange Debt Charity.
Campaigners say problems arise because the sector is inherently flawed. They point out that people who are desperate enough to accept loans with interest rates that work out to be the equivalent of 2,962% APR are unlikely to be able to easily repay them.
The result, says Gillian Guy from Citizens Advice, is that borrowers become "trapped" in "dangerous debts".
Staying in control
Since taking over from the Financial Services Authority (FSA) in April last year, the FCA have been working hard to try to address some of the problems in the consumer credit market.
In January this year, they introduced a 0.8% cap on the amount of interest and fees that could be charged on high cost short term credit loans.
They also limited the default charges someone would incur for failing to repay their loan on time to a maximum of £15.
In addition, they ruled that borrowers should never have to pay back more than double the amount that they initially borrowed.
Some debt campaigners feel that the watchdog didn't go far enough. In response, the FCA's then boss Martin Wheatley said that, "if the price cap was any lower, then we risk not having a viable market".
Licence to operate
The crackdown on payday lenders (however moderate) has, in a way, been made possible because of the handover from the FSA to the FCA.
Beginning when they took over regulation of the financial services industry last April, the FCA have been assessing each of the companies in the sector to see whether they deserve a full licence.
The process of submitting for a full licence has seen numerous companies drop out of the market, with those remaining operating under temporary licences until their permanent licence is granted.
The FCA say that they will have completed full licensing by next April, but some short term credit lenders have voiced concern that the process could take far longer - resulting in more industry casualties in the meantime.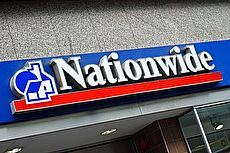 16 November 2017
13 November 2017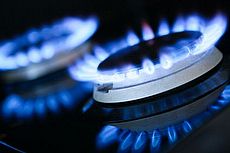 8 November 2017
Follow us or subscribe for FREE updates and special offers