Independent full fibre network, CityFibre, has announced they've reached a milestone of 3 million premises.
CityFibre, the largest independent full fibre network after Openreach and Virgin Media, have now passed 3 million premises in the UK.
With 2.6 million premises 'Ready for Service' CityFibre say they're on target to deliver one million ready for service homes in 2023.
Unlike other networks, CityFibre is wholesale only with customers able to sign up through providers including TalkTalk and Vodafone.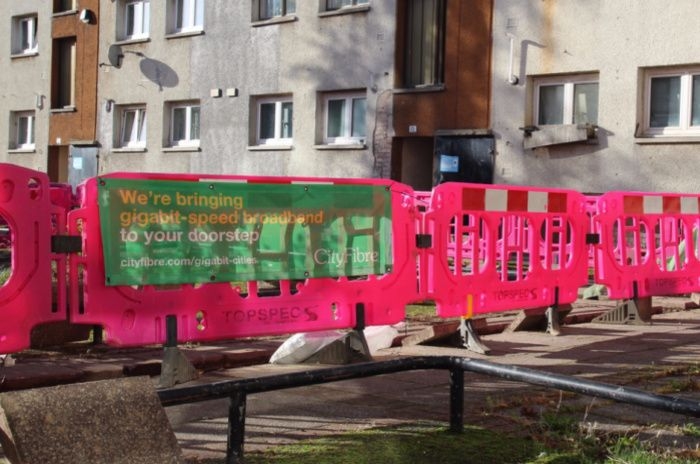 Credit: Serge Cornu/Shutterstock.com
Network growth
CityFibre's network has grown by around half a million premises since the start of the year, to 3 million as of August 2023.
They've also seen an equal growth, up 0.4 million to 2.6 million, in properties ready for service and available for broadband providers to connect customers.
In 2022, CityFibre added around 1 million ready for service properties, and look set to match that in 2023. However, with plans to reach a total of 8 million premises by the end of 2025, they need to increase on current build rates or face missing their target.
To give some perspective, Openreach is passing around 60,000 premises a week, which should see them add around 3 million premises a year to their full fibre network. While they've so far passed over 11 million premises, they have more ambitious plans to reach 25 million premises by the end of 2026.
CityFibre
As the UK's largest challenger network to Openreach and Virgin Media, CityFibre's rollout is driven by both private and public investment, winning a number of bids for Project Gigabit developments.
Earlier this year they secured £387 million in Government funding to expand their network to a further 262,000 homes in Norfolk, Suffolk and Hampshire. This has combined with private investment of £223 million to reach a further 453,000 premises in these areas.
They've also announced a nationwide launch of a 2.5Gbps consumer product delivered using the latest XGS-PON fibre technology capable of delivering broadband speeds of 10Gbps.
While so far only around 20% of its existing network has been upgraded to XGS-PON, CityFibre plan to have deployed the upgrade to around 90% of their network exchanges by the end of 2023.
Resellers
As a principally wholesale network, CityFibre connections are only available through reseller full fibre broadband providers.
They've so far partnered with several well-known providers to boost take-up of their network, including Vodafone and TalkTalk, as well as smaller providers like Zen Internet and Giganet.
In their most mature markets, such as Milton Keynes, CityFibre say take-up has reached 30%. That's positive owning to the fact fibre network rollout is thought to need take-up of around 40% to remain profitable over the long-term.
However, most of CityFibre's resellers also work with Openreach, and we're so far seeing overbuild of just under 10% of enabled areas. Unsurprisingly, this creates competition issues for resellers partnered to both wholesale networks.
In fact, CityFibre raised concerned over Openreach pricing updates on more than one occasion, including a legal challenge in 2021.
More recently, the Equinox 2 pricing update from Openreach, while now approved, was criticised by CityFibre due to incentives offered by Openreach on providers to meet certain area-based targets.