New towns and cities now active include Aberdeen, Crawley, Shipley and Warwick, offering 5G speeds to those with compatible handsets.
EE also confirmed they have doubled their 5G sites across key locations such as Belfast, Birmingham, Cardiff and Edinburgh.
Last month, their 5G was praised by RootMetrics for its availability and speed compared to other mobile networks.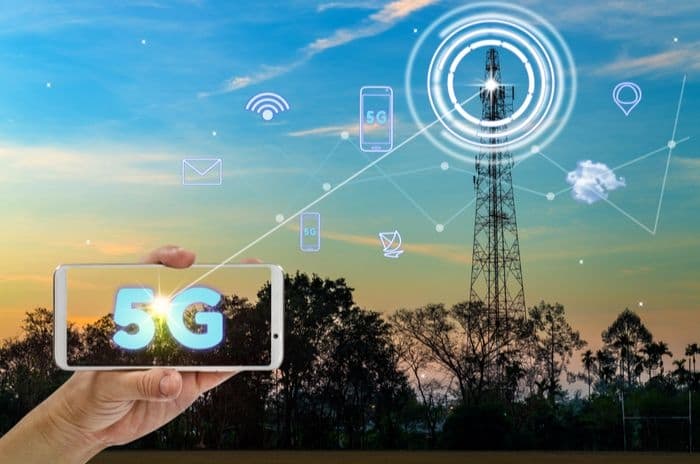 New 5G locations
EE's 5G network now includes sites in the following towns and cities:
Aberdeen
Aldershot
Barrhead
Blackpool
Castleford
Crawley
Mirfield
Oxford
Porthcawl
Shipley
Stafford
Warwick
Many of these are smaller locations, demonstrating how far EE's 5G network has spread since they first launched in May 2019.
While launch locations included the capital cities of the four nations plus Manchester and Birmingham, these latest switch-ons expand the network to cover smaller towns such as Shipley, Castleford and Mirfield in Yorkshire.
At the same time, important cities like Aberdeen and Oxford have been brought onto EE's 5G network - both already part of O2's 5G network.
In total, EE say they now have 5G sites in 112 locations, although the amount of coverage varies from place to place.
Network growth
EE were the first mobile network to launch their 5G services, and they have been leading the pack ever since.
Last month, their 5G launch won the Campaign of the Year title at the Mobile Industry Awards 2020, with judges saying their launch campaign helped customers understand the benefits of 5G while capturing their attention effectively.
As with all networks, however, EE start by switching on 5G services in small areas of cities and towns before steadily expanding their networks.
That's why they've highlighted that the number of 5G sites in key cities like Birmingham and Edinburgh have doubled - the coverage in those cities has improved as EE install more infrastructure.
Yet this reinforces one of the downsides to 5G at the moment, as it is often only available in the busiest parts of cities and towns at first, with those on the outskirts waiting longer to gain access to the network.
Expansion of 5G
The recent 5G report from RootMetrics confirmed EE's dominance in the emerging 5G market, with their network the only one available in each of the 16 cities tested.
Of all the cities tested, Birmingham was the location with the highest level of 5G coverage, with 40.2% coverage from EE.
As one of the launch cities, Birmingham's coverage has grown over time, while coverage in Hull and Sheffield (which were switched on in December 2019) was 25.8% and 22.9% respectively.
Vodafone launched their network in July 2019 in seven core locations including Birmingham, Bristol and Manchester.
Yet the deployment within those cities according to the RootMetrics report was much lower than EE's coverage in Birmingham.
Vodafone's most comprehensive coverage was found in Bristol where 16.8% was covered, while other launch cities Birmingham and Manchester had 6.4% and 6.8% respectively.
It's clear that switching on sites within towns and cities is only one part of the 5G growth strategy, and efforts must be made within those cities to expand the 5G network.
That's why O2 and Vodafone's site sharing agreement confirmed in July 2019 was so welcome, with many customers only willing to pay the extra money for 5G handsets when they know they'll get decent coverage wherever they are.