The UK's fastest, most widely available broadband services just got faster and more generous. As of today Virgin Media is launching a series of free speed boosts that will see the average speed of several broadband packages doubled.
What's more, new customers signing up to Virgin's largest TV, phone and broadband bundles will get an Xbox One console complete with games or £150 cashback in bill credit.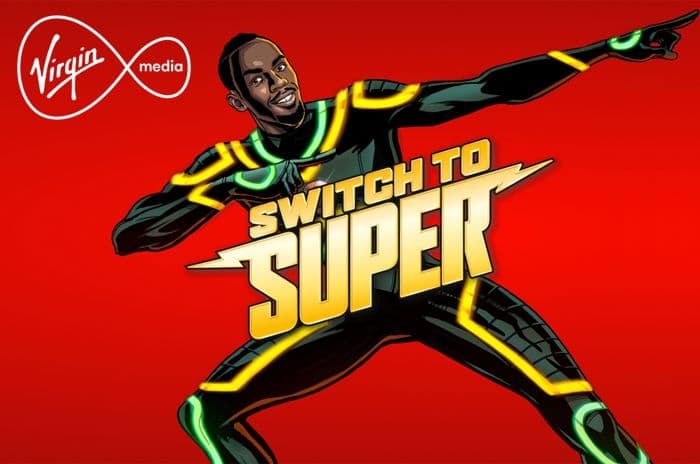 © Virgin Media
Xbox One with VIP and Full House bundles
Virgin Media Full House with Sports bundle and VIP bundles come with a free Xbox One with two games worth £249, or £150 bill credit.
New customers should hurry though, as these offers end Wednesday 24th October 2018.
Customers can choose between an Xbox One console and game package worth £249 or £150 in credit. The Xbox One comes with two games, Forza Horizon 4 and Assassin's Creed Odyssey. Alternatively, customers can choose a £150 credit, which will be applied to the customer's bill, entitling them to money off services.
They'll also benefit from the large channel counts and fast broadband speeds offered with these packages. Full House Sports TV customers get over 230 channels, including the BT Sport and Sky Sports channels, and VIVID 200 broadband, which offers average speeds of 213Mb.
They also get free weekend calls with Virgin's Talk Weekends plan.
While VIP customers have access to over 260 channels, including all BT and Sky Sports channels as well as the Sky Cinema channels. Plus, they get Virgin's fastest broadband plan VIVID 350, which boasts average speeds of 362Mb and is the UK's fastest, most widely available broadband service.
They also get a more generous phone plan, Talk More Anytime, which provides free calls to UK landlines and mobiles at anytime.
The monthly prices, set up fees and contract lengths for these packages remain the same as usual.
Speed boosts for broadband bundles
Virgin's speed boosts are available to customers signing up for phone and broadband plans as well as TV, phone and broadband bundles.
Virgin's cheapest phone and broadband bundle offered average speeds of 54Mb and free weekend calls for £27. However, customers can now get the same plan with increased average speeds of 108Mb.
Virgin's Player, Mix and Full House bundles are also subject to Virgin's speed boost offer. The broadband plan available with the Player bundle has been upgraded to VIVID 100 and will now offer twice as fast average speeds of 108Mb.
The Mix and Full House bundles have had their broadband speeds doubled too. Instead of VIVID 100, both now come with VIVID 200, which delivers average speeds of 213Mb.
The other aspects of these packages, such as channel counts, monthly prices, set up fees and contract terms remain the same.
Limited availability
Interested customers will need to be quick as both deals won't be around for long. Virgin's Xbox promotion will end on Wednesday 24th October. While the speed boost deals will be available until 19th November.
See the latest special offers on Virgin Bundles here.