Students who wish to take advantage of TalkTalk's 12-month fibre broadband can now claim a £100 reward when they switch online.
Available to customers selecting TalkTalk Student Faster Fibre or Faster Fibre with speed boost, the offer runs from 17th August until 27th September 2018.
With many broadband providers now offering only 18 or 24-month contracts, it can be hard for students to find a suitable deal which won't penalise them if they move at the end of the academic year. As a result, TalkTalk have launched a student broadband offer, designed to fit in with the needs of the UK's 2.3 million higher education students.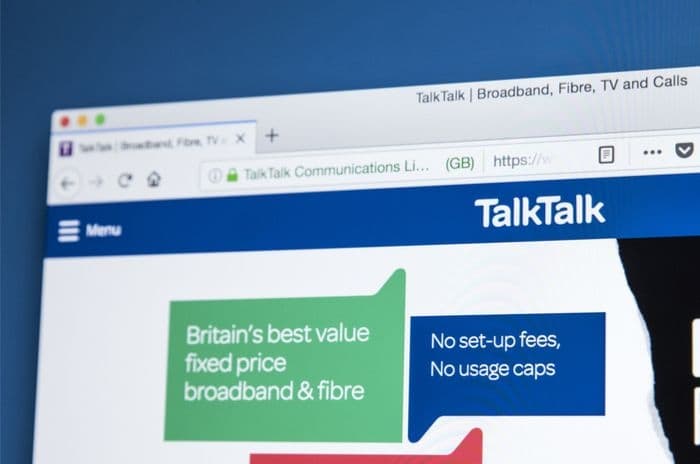 Credit: chrisdorney/Shutterstock.com
How to claim the £100 reward voucher
In order to claim the £100 reward, students will need to sign up to TalkTalk Faster Fibre student broadband online. Sign ups completed via telephone or web chat will not be eligible for the deal.
To claim the voucher, they must visit TalkTalk and enter an email address. This is required so that the voucher can be sent out. Those claiming the voucher can choose from a variety of popular retailers to redeem their credit through. These include Amazon, Tesco and Great British Pub.
The offer is valid for new TalkTalk customers only, and on the broadband offers alone. TV boosts are not included in this offer. Customers will need to sign up to the £100 voucher offer before ordering their broadband, otherwise the order may not be recorded properly.
Further details, including the terms and conditions of the offer, are available on TalkTalk's website.
Why choose TalkTalk student broadband?
As one of the leading UK suppliers of fibre broadband, TalkTalk are keen to secure more student signups with their shorter contract length and low monthly price. Their fixed price fibre for students is just £30 a month, plus a £9.95 equipment delivery charge.
For this, TalkTalk customers will receive unlimited usage with download speeds averaging 35Mb. The bandwidth supports multiple devices simultaneously, so all the students in the property can share the connection too. Added to this, TalkTalk's new Wi-fi hub is supplied with the contract, which offers a stronger and more reliable signal than their previous router.
As with all new TalkTalk contracts, customers signing up to the student deal are eligible to try the service for 30 days to make sure it's adequate for their needs. Under the Great Connection Guarantee offered by the company, customers are free to leave within 30 days if the service is not up to scratch, with no fees, penalties or questions asked.
For students looking to save money, reducing the cost of services such as broadband is a great place to start. However, as with any long-term agreement, they should ensure they fully compare the different offers available before signing up.
TalkTalk have been demonstrating a commitment to a better customer experience recently, having endured some fairly high profile mishaps in recent years. As well as driving down their prices, the provider has stepped up their efforts in customer care, following issues with their Indian call centre in 2017. As a result, they've acquired 80,000 new customers in the first quarter of the year, with more people switching to their low, fixed price offers.