| Overall Winner | SMARTY |
| --- | --- |
| Tariffs | SMARTY |
| Handsets | VOXI |
| Price | SMARTY |
| Coverage | VOXI |
| Speed | TIE |
| Customer Service | SMARTY |
SMARTY offer cheaper deals overall and start at a lower price point, although VOXI's Endless Social Media and Video offer will be tempting to some customers.
While SMARTY do not offer mobile handsets, VOXI has an arrangement with PayPal Credit that allows customers to purchase devices through interest free loans.
Overall, the two providers are evenly matched on many elements, but SMARTY pull ahead thanks to their cheaper tariffs and good record on Trustpilot.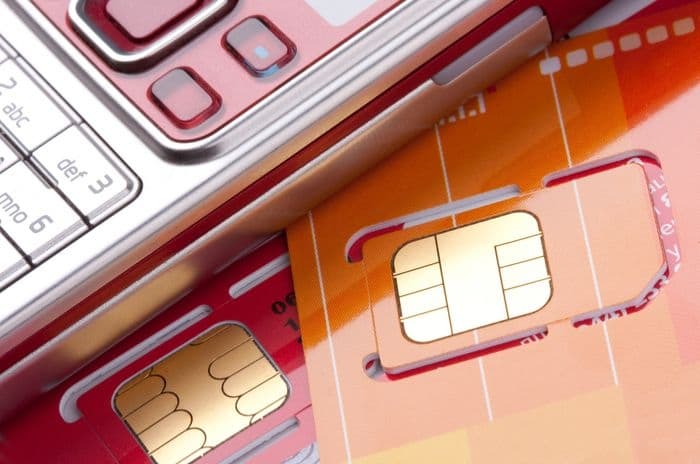 ---
At a glance
| | SMARTY | VOXI |
| --- | --- | --- |
| Price of contract | £6 - £20 | £10 - £35 |
| Length of contract | 1 month | 1 month |
| Speeds | 28Mbps | 28.5Mbps |
| Unlimited data | Yes | Yes |
| Coverage (population) | 99% | 99% |
| TrustScore | 4.2 | 3.8 |
---
Mobile plans
Winner: SMARTY has cheaper data deals than VOXI.
SMARTY and VOXI both offer a range of SIM only deals that are on 1-month rolling contracts, so customers are not signing up for any long-term plan.
Here is a selection of their SIM only packages:
| | Package | Minutes | Data | Monthly price | Contract term |
| --- | --- | --- | --- | --- | --- |
| | 60GB Data | Unlimited | 60GB | £10 | 1 month |
| | Endless Social Media 15GB | Unlimited | 15GB | £10 | 1 month |
| | Unlimited Data | Unlimited | Unlimited | £16 | 1 month |
| | Endless Data | Unlimited | Unlimited | £35 | 1 month |
SMARTY's deals start at lower data allowances than VOXI's, with the current lowest data package offer 4GB per month while VOXI's offers 15GB.
In fact, SMARTY is usually cheaper, and their plans routinely give more data to customers for less money each month.
This means that SMARTY's cheaper plans often make our list of the cheapest SIM only deals while VOXI's don't.
However, VOXI offer something that SMARTY don't. Their capped data plans all come with Endless Social Media while deals with 25GB of data or more come with Endless Video.
Customers can use these platforms without eating into their data allowance:
| Endless Social Media | Endless Video |
| --- | --- |
| Instagram | Amazon Prime Video |
| Facebook | My5 |
| Facebook Messenger | Netflix |
| Pinterest | TikTok |
| Snapchat | TV Player |
| Twitter | UKTV |
| WhatsApp | YouTube |
For customers who use these apps and websites regularly, the idea of zero rated data might be tempting, and it's something that sets VOXI apart from their competitors as we explore in our guide to free streaming on mobile.
On balance, customers are going to find SMARTY plans cheaper overall, but the extra value within VOXI's Endless Social Media and Video plans may be worth it for some.
Other SIMs
There are a couple of other SIM only options to be aware of from SMARTY: Data Only plans and Data Discount plans.
Data Only plans are available to existing SMARTY customers only and offer data SIM deals with 2GB, 15GB, 40GB, 100GB or Unlimited data.
SMARTY also offer three Data Discount plans to new customers:

1GB for £6 per month
2GB for £7 per month
3GB for £8 per month
These low-data options will give customers money back for unused data. This is then credited to their account for the next month with £1 available per 1GB of unused data.
For customers who only use data in an emergency or very rarely, these plans could be a way of allowing them to maintain a data safety net but get a bit of money back if they don't use it very often.
5G
Both SMARTY and VOXI offer 5G tariffs as standard, so if a customer has a compatible 5G handset, they will be able to access the 5G service offered by the two providers.
As we explain in the coverage section below, SMARTY uses the Three mobile network while VOXI use the Vodafone network. This means 5G availability will vary and it's always best to do a network check on 5G in your area if this is something that's important to you.
Roaming
SMARTY and VOXI have similar roaming policies at the time of writing - although this is liable to change now the UK has left the EU.
SMARTY customers can use up to 12GB of their allowance data in the EU each month. If they want to use more, they can buy an add-on.
Meanwhile, VOXI customers can use up to 20GB of their data plan each month in the EU. It's important to note that Endless Social Media and Video cannot be used outside the UK, so using those platforms while roaming in Europe will be charged out of a customer's data allowance.
---
Handsets
Winner: VOXI has handset options while SMARTY doesn't.
SMARTY is strictly a SIM only provider, so customers cannot buy handsets from them.
VOXI does allow customers to buy devices from them, but the credit agreement is between the customer and PayPal Credit rather than VOXI. This means that it is effectively a 0% loan with PayPal Credit rather than a traditional mobile handset plan.
The SIM card from VOXI is the same when purchased with a handset - the SIM is only a rolling 1-month deal while the contract with PayPal Credit has a longer term up to 36 months depending on what the customer wants to sign up for.
This arrangement is a way of getting a handset from VOXI, but it won't suit everyone and we'd encourage customers to shop around for mobile handset deals.
Learn more about the cheapest mobile phone deals and where to get them.
---
Coverage
Winner: VOXI runs on a network with better coverage.
SMARTY is a sub-brand of Three while VOXI is a subsidiary of Vodafone. This means the providers deliver their services on those networks and their coverage matches that of their parent company.
The 4G coverage offered by SMARTY is consistently lower than VOXI's according to Ofcom's analysis in their 2021 Connected Nations report.
| | SMARTY | VOXI |
| --- | --- | --- |
| Geographic UK | 79% | 82% |
| Urban UK | 99% | 99% |
| Rural UK | 77% | 80% |
| Indoor premises | 90% | 95% |
| Outdoor premises | 99% | 99% |
Customers in urban areas and those looking for a signal outside their home or business will find both networks have good coverage.
It's when we start to look more closely at indoor coverage and rural coverage that VOXI starts to pull ahead of SMARTY.
As we explain in our guide to mobile coverage, getting a 4G signal is as much about the specific area you live or travel in, so it's worth checking the coverage maps offered by Three and Vodafone to see if there's effective coverage in the places where you spend your time.
5G coverage isn't reported on yet by Ofcom, so we have little independent data about how well Three and Vodafone are doing.
We look at this issue in our guide to the best provider for 5G, using the data available to suggest that 5G from Three is available in more locations and that should mean SMARTY customers get the benefit too.
However, 5G expansion is limited at the moment and it's important to check local coverage rather than rely on any nationwide or regional metrics.
---
Speed
Winner: Tie - it depends which data we're looking at.
SMARTY and VOXI's parent companies often vie for second place (behind EE) when it comes to being the fastest mobile provider.
For example, Ookla data for Q4 2020 put Three ahead with an average of 37Mbps compared to Vodafone's 35Mbps while nPerf research for 2020 put Vodafone ahead with 49Mbps compared to 43Mbps.
The methodologies of the speed testing companies often lead to networks being ranked differently depending on how the data is collected, so we can see plenty of conflicting information when we look at speed test research.
We've got the same issue when we look at 5G speeds, with Ookla data for Q3-Q4 2021 showing Three in the lead and Vodafone in second place but RootMetrics research pointing out that Vodafone offered the fastest experience of all providers in one city (Nottingham) in the same period.
The speed experience on 4G is likely to be similar with SMARTY and VOXI, although it won't be up to the standard of EE networks.
---
Customer service
Winner: SMARTY edge ahead with a better Trustpilot record.
SMARTY and VOXI are smaller mobile networks, so there isn't as much data available about their customer service and how their customers experience being on the networks.
Something we do have, however, are their respective Trustpilot statistics. As customers can leave public reviews on the Trustpilot website, we can get a good idea of common criticisms and whether customers think they are getting a quality service.
Here are their current Trustpilot ratings:
| | SMARTY | VOXI |
| --- | --- | --- |
| TrustScore (out of 5) | 4.2 | 3.8 |
| Excellent | 68% | 68% |
| Great | 11% | 12% |
| Average | 6% | 4% |
| Poor | 4% | 3% |
| Bad | 11% | 13% |
| Number of reviews | 21,900 | 16,900 |
Note: Data accurate at time of writing.
As the table shows, the two networks are finely matched in many respects, with SMARTY pulling ahead thanks to a slightly lower number of Bad reviews from a greater pool.
If we dig a little closer into the poorer reviews, we find there are common themes of complaints such as poor network connections and a negative customer service experience.
There are some complaints on VOXI's Trustpilot page about delays on shipping handsets, but it's worth reiterating that the Excellent reviews on their profile outstrip the negative ones.
As we explain in our guide to mobile customer service, satisfaction in the mobile sector more generally is higher than other telecommunications sectors and, coupled with the number of positive reviews, it's likely most customers will have a positive experience with both mobile networks.
---
Verdict: SMARTY or VOXI?
Overall winner: SMARTY has cheaper plans so they take the crown, although it's a close contest.
SMARTY and VOXI are both budget mobile networks backed by major mobile operators.
There are plenty of similarities between their plans, something we can see when we look at their customer reviews on Trustpilot and find very similar statistics.
Yet SMARTY focus more on offering some of the cheapest deals to customers and their Data Discount deals are an innovative option for customers who might need data in an emergency but don't otherwise want to pay for it.
We like a lot about VOXI, however, especially the Endless Social Media and Video plans that offer something different to any other provider on the market. Their roots as a network targeted towards younger users have ensured they have a focus on providing attractive offers to younger customers and that definitely shows in their mobile plans.
In a straight battle of SMARTY vs VOXI, we're opting for SMARTY though.
The SIM only plans offered by SMARTY are cheaper overall, plus they don't muddy the waters by advertising mobile handsets that are actually contracted loan agreements with a third party (PayPal Credit) in the way that VOXI do.
Customers browsing the mobile deals offered by both providers will find plenty to like, so the right choice might just depend on the special plans available right now.