Why it's time to ditch your store card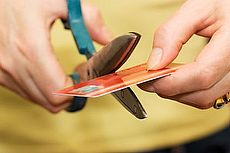 Store cards seem, finally, to be dying out.
In September 2012, new legislation banned immediate discounts on shopping when cards are sold and, according to the Finance and Leasing Association (FLA) a trade association for retail lenders, store card borrowing fell 16% in the 3 months to June 2012, a fall consistent with a broader decline in the deals' popularity over the past five years.
Back in September 2008, Alliance & Leicester released research that revealed 1 in 4 adults in the UK carried a store card.
Far fewer people hold them now.
Only the store card providers are likely to be shedding tears, though.
Here's why we're cheering the demise of store cards, and we think you should be too.
What makes a store card?
Anyone that's been out shopping on the high street in the past decade has probably been offered a store card, perhaps without realising it.
Store cards are often advertised near the till when you go to pay and shop assistants are frequently, perhaps less frequently now, asked to mention them when ringing up purchases.
Store cards share certain characteristics which separate them from debit and credit cards, primarily:
Restricted spending power: store cards can only be used for purchases with the named retailer.
Gifts and special offers: money off vouchers, discounts on spending or gifts (though, because rules imposed in November 2011, they won't be offered as soon as the card is taken out) are usually followed by a points scheme and occasional special offers for cardholders.
Interest: unlike loyalty cards, where cardholders pick up points, store cards charge interest on purchases.
Many big name brands - Burtons, Debenhams and Topshop, for example - offer their customers store cards.
What's wrong with them?
But don't let those big names get you fooled: there are big problems with these cards that make them unsuitable, or at least unattractive, for most people.
High interest rates:
The interest rates on store cards are higher than those of the vast majority of credit cards: 25 to 30% p.a. variable.
High rates like that can easily increase the price of purchases significantly.
For example, spending £500 on a store card with a 29.9% APR and making average monthly repayments of £48 until the amount was paid back in full would rack up £74 in interest within 12 months.
It is worth noting, however, that store card providers claim that focusing on interest rates is misleading.
Fiona Hoyle of store card trade body the Finance and Leasing Association has said that there is, "no evidence of consumers being unable to manage their spending on cards".
Hoyle claims in one month the average store card balance is just £2.80 and points out that credit limits are usually low.
However, low is inevitably a somewhat relative term in this case: if the consumer can't pay the balance back it's, by definition, too high.
Sold by untrained sales staff
Moreover, despite those high interest rates, store cards are marketed to younger consumers and pushed hard to everybody.
As of September 2012, there's been a ban on direct commission to sales staff for signing customers up to store cards which has reduced the push somewhat, which can only be a good thing for consumers.
A May 2010 survey commissioned by discount website Myvouchercodes.co.uk found that 51% of those questioned that didn't have a store card had refused one '10 or more times'.
Of the 564 survey respondents who did have a store card, 42% said that they had felt 'pressured' into signing up while 19% admitted that they applied without really knowing what the product was.
That statistic could also be a product of the fact that store cards are usually sold by retail sales staff who aren't trained to sell financial products.
The same study seemed to reflect that fact in other ways too: 3 in 5 of those questioned admitted that they were unaware of the interest rates they'd be subject to before they signed up.
Amazingly, 59% even thought that store cards would enable them to 'shop now, pay later' without ever paying interest on their purchases.
Poor rewards
In addition, the rewards on offer are frequently of a poor quality.
As of September 2012, store cards must not advertise rewards that can be redeemed at the point of purchase or within the first seven days of card membership.
In other words, one of the most effective tools those selling store cards had - the line: "if you take the card you'll get 20% off this shop" - is now gone.
Most of the mainstream store cards now offer a 10 to 20% discount on cardholders first spend in the shop on their new card (after the seven day cooling off period) but then little else in return for their customer's loyalty.
In that sense, store cards shouldn't be confused with retail reward credit cards, which are quite different beasts.
In recent years Tesco, Sainsbury's, Amazon, M&S and others have all turned their hands to financial services, releasing credit cards for their customers and often incorporating their own points schemes into the deals.
But these aren't store cards: they offer much lower interest rates comparatively, allow cardholders to spend on the card wherever they like and, crucially, they aren't sold at the till (generally speaking, see below).
See our guide for more information generally on credit card rewards.
Fees
To cap it all, store cards are more likely to charge certain types of fees than either debit or credit cards.
For example, store cards issued by Santander are currently some of the few cards to charge their customers a credit balance fee (explained here) for holding a positive balance on the account during three consecutive months.
Really worse than credit cards?
Having said all that, however, we're a credit card information site. Many of the cards we list have high interest rates and we're never so smug as when we spot that a big boast on rewards isn't quite what it seems. Are store cards really so different?
Store card-alikes
It's certainly true that it's not so unusual for credit card providers to partake in the same questionable practices that we dislike in store cards.
Reward cards for online retailers, for example, often advertise in the same way that store cards are banned from doing on the high street, by offering a discount on customer's shopping baskets when they go to pay.
Just as with a store card, that encourages people to apply for a credit card on impulse and risk damaging their credit ratings after making an application that wasn't really suitable for them.
The difference, we think, is that these practices are the exception in the general credit card market but they're commonplace when it comes to store cards.
Still, we'll freely admit that store card providers aren't the only ones to behave badly towards consumers.
Grabbing the discounts
Some might argue that the main similarity, however, is that it's possible to spend on the cards to get some discounts (though not, as we discussed above, initial discounts) and then pay off in full within the interest-free period.
For those that are loyal to a particular brand this can be an efficient way to capitalise on spending and earn as many rewards as possible without changing spending habits.
Many store card users have also learnt to make the most of the discounts available to them by, for example, getting friends and family to make purchases when they have a discounted spend to get as much benefit out of the discount as possible.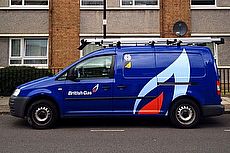 21 November 2017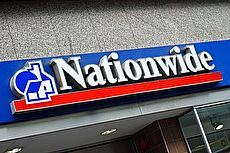 16 November 2017
13 November 2017
Follow us or subscribe for FREE updates and special offers