The ban applies to all online and offline gambling apart from lotteries run to raise money for good causes.
It's hoped it will help prevent gamblers from building up high debts and reduce the harm caused by problem gambling and its associated debts.
Alongside this, the Gambling Commission has announced all online gambling operators will have to participate in the previously voluntary GAMSTOP scheme for gamblers to self-exclude themselves.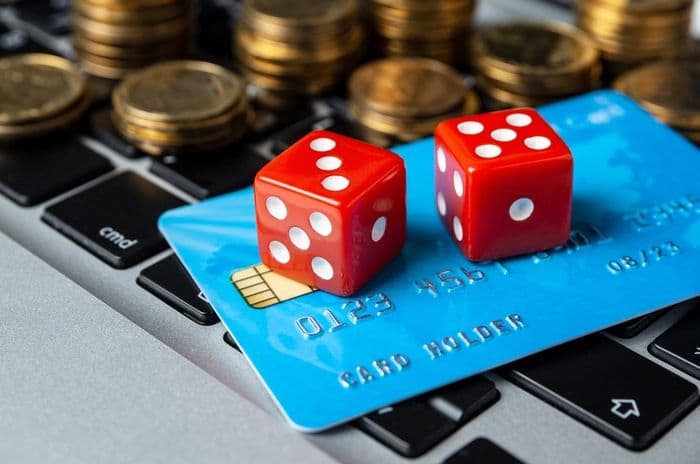 Credit card ban
This ban on gambling with credit cards was first mooted in April 2018 and has finally come to fruition two years later.
Under the new rules, gambling businesses will no longer be able to accept credit card payments for bets either in store or online.
The Gambling Commission acknowledge that the National Lottery, society lotteries and scratchcards are more difficult for retailers to police since they are often bought alongside other items.
So, these tickets can continue to be purchased with a credit card as long as they are purchased as part of a wider shop and not on their own.
Figures from UK Finance estimate that 800,000 customers across the UK use credit cards to help them gamble, with additional research from the Gambling Commission finding 22% of online gamblers who use credit cards are classed as problem gamblers.
GAMSTOP scheme
By 31 March, all online gambling operators will be required to participate in the self-exclusion scheme GAMSTOP.
This scheme allows gamblers to self-exclude from over 200 online gambling operators for a set period, ensuring they can better restrict their own activities.
The free service must be signed up to by the gambler themselves rather than a worried relative and, once activated, gamblers can be excluded from all operators for 6 months, 1 year or 5 years.
Once this chosen minimum term has passed, the self-exclusion will remain in place until the individual has asked for it to be removed.
Dozens of online operators including big names like Betfair Casino, Ladbrokes and Paddy Power have already signed up to GAMSTOP, but those online gambling operators who haven't will need to comply by the end of March.
Reducing gambling harm
Approaches to gambling have altered a great deal since 2009 when Lloyds TSB (as they were then called) promoted their credit cards as a way of paying for gambling.
As we mentioned above, the move to ban credit cards from being used in online and offline gambling has been years in the making, and it's deliberately designed to help the most vulnerable.
When a customer gambles with their credit card and loses, it isn't only the money for the bet they're losing. Credit card fees can mount up as quickly as the gambling debts themselves, often pushing customers into a spiral of chasing their loses.
It's hoped that the ban will remove an avenue of temptation for problem gamblers and encourage those who may already struggling to seek help.
Some banks also offer exclusion switches within their apps to help customers avoid spending at gambling sites and other harmful locations.
Barclays became the first high street bank to offer such a service in December 2018, although it had already been brought in by digital challenger Monzo earlier that year.
Struggling with debt? We've got a guide about where to go to get help. Read more here.