It's now illegal for retailers and businesses to charge customers for paying by credit or debit card.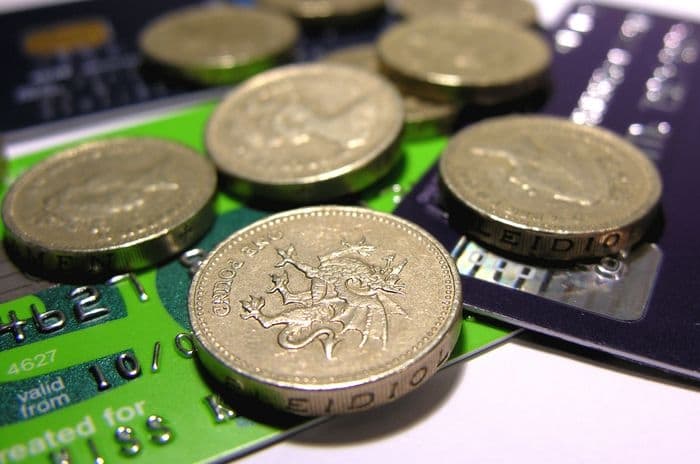 Credit: Kjpargeter/Shutterstock.com
It's estimated that card surcharges cost British consumers £166m in 2015.
The UK Treasury, responsible for government public finance policy, have brought in the ban to promote consumer confidence. Economic Secretary to the Treasury John Glen said "by scrapping these rip-off charges we are helping to give power back to the consumer."
But some firms have already responded to the changes by introducing payment fees for all customers.
A long time coming
The UK Government and the European Union (EU) have been trying to reduce and remove card surcharges for years. The charges are often only made clear once customers have selected a payment method, leading to some to call them 'hidden', and are often not representative of the actual costs of processing payments.
The new rules come as a result of an EU directive relating to Visa and Mastercard surcharges, but the UK Treasury has gone over and above by also banning charges for Apple Pay, Paypal and American Express payments. This has alleviated some concern about whether the regulations would survive Britain's exit from the EU.
Banning the fees will remove what became a typical 1 to 2% charge on many credit card transactions, more commonly found with smaller retailers.
However it seems likely, as is already happening, that retailers will simply apply to charge for all customers instead.
Just eat it
Food delivery service Just Eat got rid of its 50p charge for credit card payments in preparation for the ban, but swiftly introduced a 50p "service charge" on all payments. If customers paying by credit card were being ripped off under the old system, now every customer is.
The regulations are well-intended, but could lead to this being replicated across sectors. In 2016 card payment processing fees represented 13% of Just Eat's total revenue. It's easy to understand how a private company can't let such a large chunk of its revenue go without clawing it back somehow.
The Treasury may have expected the ban to result in equal prices for all, but this can only happen at the expense of those who pay with cash.
There are costs involved in processing credit and debit card transactions. While interchange fees are capped by the EU, businesses also have to pay for compliance, authorisation fees and payment system operating costs. Moving forward Just Eat cash customers' service charge will subsidise these costs.
Alan Cairns, Editor at Choose said "Government and regulators need to monitor the situation closely to ensure it does not result in higher prices for all."
Particular payment methods can still be refused or have minimum spend limits imposed. So customers who are happy to pay more for the convenience of using a credit card could be prevented from doing so.
National Chairman of the Federation of Small Business (FSB) Mike Cherry said "With access to cash restricted by a rapidly diminishing bank branch network and threats to ATM funding, small firms now find themselves between a rock and a hard place when it comes to customer payments."
"Small businesses don't want to pass on card fees to their customers, so it's high time for policymakers and businesses to work together to bring down the charges levied by card providers."
The new rules are effective across the EU as part of the new Payment Services Directive and are enforced by Trading Standards. Civil enforcement actions can be taken against companies who make additional charges for these types of payments, and customers are entitled to refunds if unlawful payment surcharges are found to have been paid.