THE Government have announced that a voluntary deal with providers will ban the upfront special offers advertised with store cards.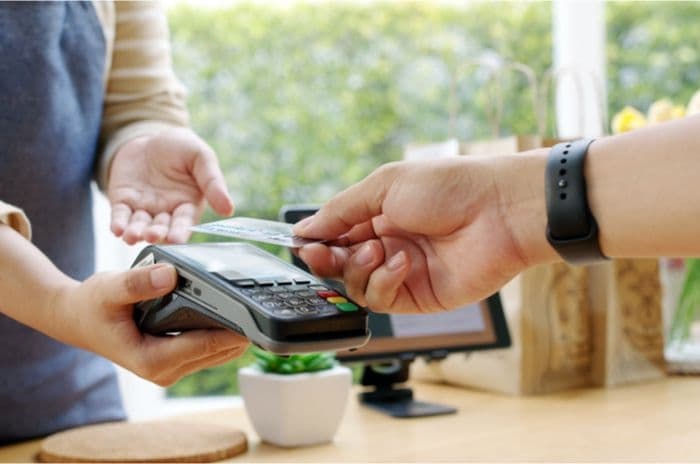 Credit: Chaay_Tee/Shutterstock.com
Big high street retailers, including Topshop, Burtons and Debenhams, currently offer customers a discount on their shopping basket when they sign up for a store card at the till.
Now these discounts, and any other incentives such as free gifts, won't be available to store card holders until seven days after they take out the deal.
The Department for Business, Innovation and Skills (BIS) said that respondents to their review were "concerned about customers being tempted into expensive credit by retailers".
We've covered more of the reasons against store cards in this fuller guide, but for example they charge on average around 30% p.a. interest, which compares starkly to mainstream credit cards that charge on average around 17% p.a. for purchases.
A study conducted last year found that 42% of store cardholders had felt pressured into borrowing.
The end of store cards?
It was reported in May that store card use is already falling fast.
Store card borrowing fell by 21% in March compared to the same month last year, according to the Finance and Leasing Association (FLA), part of a larger downward trend in the sector.
So is this latest agreement a death blow for store cards?
We think we'll have to wait and see. Because although the new legislation is potentially a positive step there are some weasel words in the new rules:
No direct commission payments made to retail staff for the sale of store cards.
Retail discounts and incentives (such as free gifts, cash credits or discount vouchers) will not be available for the first seven days after taking out a card.
Standardised training for all retail staff who sell store cards.
Indirect staff incentives and incentives for cardholders after the seven day period will continue, then, and the new rules are vague about the changes to the way the products are actually sold.
Stephen Sklaroff, Director General of the FLA which represents retailers which provide store cards, noted that retailers would continue to offer cards and sounded upbeat about availability.
"We have worked with the Government, store card providers, retailers and consumer groups to agree a package of measures that allows customers to make informed decisions about whether a store card is right for them," he said.
"This package will ensure that customers can continue to use store cards to help manage their high street purchases effectively."
No cap on interest rates
The Government announcement also confirmed that it won't be pursuing a cap on credit card and store card interest rates.
That was an election promise, at one time or another, of all three of the major political parties.
On closer inspection, however, most agreed that a rate cap was ill thought through and would only lead to the most vulnerable consumers being priced out of the mainstream, or even the legal, borrowing market altogether.
For those that sought an interest rate cap on the 'stop legal loan sharks' campaign then that was a problem; forcing people to borrow from actual loan sharks would hardly be a victory.
However, the Government did confirm that Bristol University's Personal Finance Research Centre (PFRC) will carry out research into the impact of introducing a variable cap on the total cost of credit.
This was a proposal which came out of discussions on the interest rate cap and, it seems, would largely protect those who might take out payday loans, as we cover here, rather than credit or store card holders.