70% support interest rate caps on credit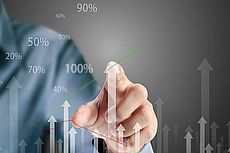 ©iStock.com/denphumi
A RECENT poll suggests that almost seven in 10 people want the Government to cap interest rates on all forms of consumer credit.
Ministers are already planning to ban excessive credit and store card interest rates but the survey of 2,095 people, commissioned by Labour leaning think tank Compass, found that 68% of people want caps on other forms of consumer credit as well.
That could include payday and door-to-door loans which often have very high APRs of over 1000%.
In the survey, run by YouGov, 77% of the respondents were in favour of interest rate caps on credit cards and store cards.
Increase in payday loans
Consumer Focus recently revealed that the amount of people taking out payday loans has quadrupled over the last four years.
The research suggests that 1.2 million people are now taking out short-term payday loans every year, borrowing a total of £1.2bn.
The report revealed that the average loan was £294 and that two thirds of payday loan borrowers had a household income of less than £25,000.
Although these loans provide a quick and easy way of getting hold of cash, the following charges can be huge.
Providers are being criticised for annual interest rates which reach more than 2,500% each year.
Pressure on Government
Compass is a think tank and their survey was commissioned with a definite end point in mind: the body wasted no time in claiming that payday credit agreements amount to "legal loan sharking" and calling on Government to act.
The 'End Legal Loan Sharking' campaign is putting pressure on the Government to put a cap on consumer credit interest rates.
Gavin Hayes, General Secretary of Compass, said, "These findings show that the Government's plans for credit reform don't go far enough. The public feel that just capping excessive credit and store card rates falls short - they want caps on the cost of credit to cover the whole of the unsecured credit sector that causes so much misery for thousands of people in the UK that can least afford it.
"This is a key test of the coalition Government's stated commitment to create a fairer society."
Citizens' groups, MPs, campaigners and celebrities have joined forces in a bid to end this form of 'legal loan sharking' building on widespread criticism of high rates in the past.
Campaign groups are rallying their list of 40,000 growing supporters to persuade the Prime Minister to give regulators the power to set rates and ban excessive ones on all credit types.
The campaign also aims to get the Government to support alternative sources of credit such as a Post Bank, credit unions and the Community Development Finance Initiative.
Are caps the answer?
However, when Consumer Focus released their research earlier in the year they did so without decrying legal payday lenders and, interestingly, without calling for a cap on the interest rates short-term lenders charge.
The difference in bombast level compared with Compass is striking.
Instead, Consumer Focus argued for more a more holistic solution: capping the amount of payday loans a single household can take out and emphasising data sharing between different providers to identify those who are at risk of financial difficulty.
Compass seem to have little truck with such soft touch approaches and it's hard not to wonder whether that's, in large part, down to the fact that they're much harder to rally people to sign petitions for and, certainly, ideas that don't sit well with vote winning speeches.
Beyond politics, though, the most important thing is finding the ideas that will truly work for those that might otherwise lose out as a result of short-term high-interest borrowing.
Let's hope MPs keep that, and not party politics, in mind when the issue finally comes to parliament later this year.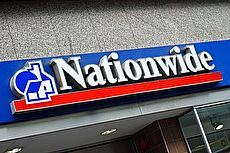 16 November 2017
13 November 2017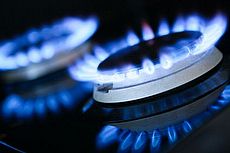 8 November 2017
Follow us or subscribe for FREE updates and special offers