MP brands 222.7% Argos card 'wicked'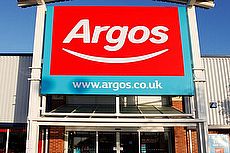 © Home Retail Group
HIGH street favourite Argos has an extra special treat waiting for Christmas shoppers alongside the toasters and the blenders: Britain's most expensive credit card.
The store card, sold in association with Provident Financial, allows spenders to borrow between £100 and £500 to spend at Argos only, at a rate of between 143.1% p.a. and an astonishing 222.7% p.a.
Provident Personal Credit specialises in high interest cash loans, weekly payments are collected in person at the borrowers home.
In short, it's the FSA regulated equivalent of a doorstep loan.
Argos has suffered a 9% drop in retails sales compared to last year. Officials from the firm have said that they believe the card could help shoppers in the upcoming festive season.
Just how expensive is 222.7%?
An Argos store cardholder who made a purchase of £100 and then repaid by £5 a week over 27 weeks would end up paying £135 in total. That equates to an APR of 222.7%.
A cardholder spending the full £500 available and repaying £25 per week over 27 weeks would end up paying back an additional £175.
Confusingly, the typical APR quoted does drop to 143.1% when cardholders borrow the amount over a longer 50-week repayment period. However, the actual amount repaid in total would double.
MP brand rates 'wicked'
Liberal Democrat MP Vince Cable said that the difficult lending environment coupled with the high spending Christmas period made such a high rate "wicked".
"Many may well feel they have to fall back on things like this... In my view it is wicked to be promoting such high interest cards and loans at Christmas when people feel under pressure," he said.
Unsurprisingly the new easy shop card has been launched in time for Christmas, when many people overstretch themselves financially to buy the latest gifts and gadgets as well as stocking up on food and drink for the festive season.
Those with poor credit histories have been particularly hard hit by lenders determined to balance their books by making borrowing more difficult to obtain for those individuals they consider 'high risk'.
But no one's making consumers borrow at such a high rate. So why are people doing it?
Why borrow at 222.7%?
There are several reasons, that we think people would borrow at this high rate. And several alternatives.
"It's simple and you know what you're getting"
Provident Personal Credit's own website claims that applying for the credit card is "simple and straightforward" with "no complicated forms."
Whilst simplicity is always a must when it comes to credit, something payday lenders have long used to their advantage, knowing exactly how much it's going to hurt rarely makes getting punched any more pleasant.
Provident's website also suggests giving away cards as gifts to friends and family so they're obviously living in the realms of fantasy: "An Argos voucher that lets me pay for my gift twice over! How did you know?"
"I need a bit of extra money for Christmas"
Life goes on, even in a recession, but the first question that you need to ask yourself is "do you really need the extra cash?"
You might find that by downsizing your festivities you can afford Christmas without the credit hangover.
If after you've done that you still need some extra cash there are two other options.
Option one: they could save up - there's still time to do this and it doesn't come with any strings attached.
Option two: they could get a credit card with a low or 0% on purchases rate deal.
Introductory 0% periods generally last for as long as 10 months or as little as 3 but, either way, they're pretty far from that 222.7% rate.
"I can't get a better deal"
It's a very tough credit environment, however, and for many mainstream alternatives are simply not available.
Credit unions, poor rating credit cards and even bank accounts with agreed overdrafts can offer borrowing at better rates but, again, there can still be a serious accessibility problem with these products: those with the poorest credit histories may still be unable to access them.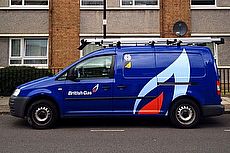 21 November 2017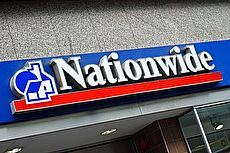 16 November 2017
13 November 2017
Follow us or subscribe for FREE updates and special offers