Can you pay off an overdraft with a credit card?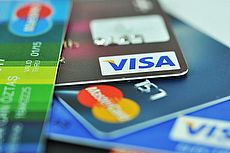 ©iStock.com/oztasbc
MILLIONS of us carry overdrafts on our current accounts and it's costing more than ever, especially if we go over our agreed borrowing limits.
Whether it's because of unexpected expenses, poor money management or a monthly wage shortfall, using an overdraft is a popular borrowing option because overdraft facilities are attached to our current accounts. But costs can quickly escalate.
For those looking to pay back an overdraft there is an unlikely ally: credit cards.
With careful management credit cards can help to reduce overdraft fees and pay off overdrafts altogether.
In this guide we'll look at three techniques in more detail:
Using a money transfer credit card to pay off an overdraft at 0%
Using a 0% purchase deal
Using an ordinary credit card to spread out spending
Overdraft charges overview
Although 2011 rules should have helped consumers to both avoid going into the red and understand overdraft charges, overdrafts are still commonly used and fees remain high.
There are two types of overdraft: an arranged one and an unplanned one.
The former is when a customer arranges with their bank to create an overdraft limit and can spend normally up to this limit - although still with charges.
The latter is when a person spends more money than is available to them without agreeing it with the bank, or when they go over the limit set out in the arranged overdraft.
Generally speaking unplanned overdrafts are the most expensive, simply because no prior arrangement has been made with the bank and penalties are incurred.
However, recent developments mean that even those who hold an arranged overdraft could be hit with large fees.
In July of this year the Lloyds banking group (which comprises Lloyds, Halifax and Bank of Scotland) announced that it was increasing its overdraft charges across the board to a flat fee of 1p for every £7 overdrawn each day. This is equivalent to a 52% APR loan.
Those with big arranged overdrafts will lose out the most, especially those who rarely come out of their overdraft.
However, there is some hope for those with unarranged overdrafts.
In August 2016 the Competition and Markets Authority (CMA) decided that banks had to establish maximum monthly fees for unplanned overdrafts - the value of which each bank could decide itself - to help consumer finances.
However, from November of this year the Lloyds banking group will ban all unarranged overdraft fees altogether.
Also, the Financial Conduct Authority (FCA) has recently announced that it is considering an industry-wide ban on unarranged overdraft charges. This was part of a recent review into the entire high-cost credit market.
An update on this review will be published in early 2018, so we'll have to wait until then to see what action materialises.
For those struggling with an overdraft, whether arranged or unarranged, there are ways that cautiously using a credit card can help. Read on for three different methods to try.
Use a super balance transfer
Super balance transfer credit cards allow people to make a 0% money transfer from a credit card to a bank account.
As such they are useful credit cards for paying off overdrafts because they allow the cardholder to remove the overdraft within the limited 0% period. See a full explanation of this type of transfer here.
Just as with a normal 0% balance transfer deal, cardholders can pay off a high interest debt without the interest.
However, as you can see in the examples below, there is a fairly hefty fee for moving a credit card balance to pay off an overdraft.
For this reason, and because the 0% period only lasts for a limited time, it's essential that anyone who uses a super balance transfer ensures that they can pay off the balance on the credit card within the interest free period, and that the deal will really save them money.
Here are some super balance transfer options:
Money Transfer to Current Account
Transfer Fee
Clubcard Balance Transfer
0% for 38 months

3.94%

Representative example: When you spend £1,200 at a purchase rate of 18.94% p.a. (variable), your representative APR will be 18.9% APR (variable).

Clubcard Money Transfer
0% for 38 months

3.94%

Representative example: When you spend £1,200 at a purchase rate of 18.94% p.a. (variable), your representative APR will be 18.9% APR (variable).

MBNA Platinum 38 Month Balance Transfer
0% for 38 months

4%

Representative example: When you spend £1,200 at a purchase rate of 19.9% p.a. (variable), your representative APR will be 19.9% APR (variable).

There are more super balance transfer credit cards listed in this comparison table. Use the advanced settings to narrow the search.
For more details on super balance transfers take a look at this guide.
Use a 0% purchase credit card
A 0% purchase credit card allows people to borrow money on a credit card with no interest for a defined period of time.
They can be used to both avoid entering an overdraft and help to pay one off.
Below are two situations that these cards can help with.
For unexpected costs
First, if unexpected expenses threaten to pitch an account into an overdraft, taking out a credit card with a 0% purchase spending period (see main guide) is an alternative spending option to a current account.
This can be beneficial because most overdraft facilities charge fairly high interest rates. Therefore, covering an unexpected cost on a 0% credit card avoids any interest being paid - as long as the balance is paid off in full before the 0% period ends.
Many introductory 0% periods last for well over a year so this helps to spread the cost of additional spending that would otherwise send cardholders into their overdrafts.
Below are two examples of 0% purchase cards with lengthy introductory periods:
Post Office Money Matched credit card (Go to provider

»

)
0% purchases for 30 months
Representative example: When you spend £1,200 at a purchase rate of 18.9% p.a. (variable), your representative APR will be 18.9% APR (variable).


Post Office Credit Cards are provided by Bank of Ireland UK. Post Office Limited is a credit broker and not a lender.
People considering this option should make a budget (help here) to ensure that the amount placed on the 0% card can be paid off in monthly instalments before the interest-free period ends, because paying interest is just swapping one form of borrowing for another.
Additionally, this solution is only for the short-term. The credit card's 0% period will start to run down from the moment the account is opened, rather than from the first time it's needed, so it provides no long-term help with debt.
To pay off a costly overdraft
For those with a large overdraft to shift, another way to use a 0% purchase deal is to move as much everyday spending as possible to the credit card.
This frees up the money that goes into a current account to be used to pay off an overdraft.
This is essentially the same way that some people use 0% purchase deals to make money through stoozing (guide here), except that instead of going into a savings account the money that is saved pays off an overdraft.
Again, it's vital to remember that paying off the whole credit card balance before the end of the 0% period is essential for this to work. Otherwise the debt will simply have been placed on a credit card that, once the 0% period ends, needs to be paid off with interest.
To make this work throughout the 0% period the cardholder would need to have enough money coming in to both cover the credit card repayments and pay off the overdraft.
For more on 0% purchase cards see our guide here and for what to do when a 0% purchase period ends see this guide.
Cautiously cover a shortfall with a credit card
For those who struggle with a shortfall between wages and spending, an overdraft is often an essential means of getting by.
But going into an overdraft - particularly an unarranged one - can prove expensive.
If going into an overdraft is a monthly occurrence due to a regular money shortfall then paying by credit card for a defined period each month could help some people to save money.
Doing this means that the money in a current account isn't used for everyday spending during this period because purchases are being placed on a credit card instead. This helps to avoid a current account tipping into its overdraft and incurring charges.
Again, if the credit card is paid off within the monthly interest free period (see here for an explanation of this term) this method could save money.
Any standard credit card would be fine for this purpose since all credit cards have fairly similar interest free periods.
This option could even work well for those with poor credit histories, because interest free periods for purchases are now being offered on some cards aimed at rebuilding poor credit scores. See our main comparison table for more details on these credit cards.
BUT, and it's a big but, this is only worthwhile if the balance is paid back in full every month.
Otherwise, just as with the options listed above, doing this could mean paying interest somewhere else and possibly at an even higher rate depending on the particular overdraft and credit card involved.
Additionally, remember that the monthly standard interest free period only includes purchases.
The cardholder would be charged fees and interest on anything extra, such as cash withdrawals or foreign currency purchases, regardless of when they pay back the money.
To doubly insure against the possibility of paying interest at a high rate it may be worth looking at low interest rate credit cards.
Use with caution to benefit
All in all, when used carefully credit cards can help to lower or remove the cost of using an overdraft, and to help clear an overdraft completely.
It's vital that anyone who chooses to use one of these methods takes precautions to ensure that by attempting to solve an overdraft problem they don't create a further problem by opening up another form of borrowing.
Although credit cards can offer a helping hand when used carefully, it's important to remember that they're not a replacement for cutting outgoings or taking other steps to reduce and remove debt.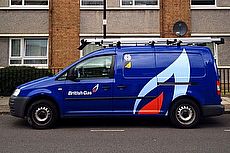 21 November 2017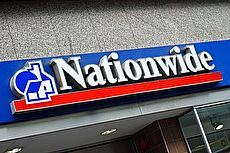 16 November 2017
13 November 2017
Follow us or subscribe for FREE updates and special offers