Haggle! Get BT, Sky or Virgin Media for less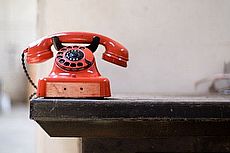 WATCHING new customers nab vouchers worth hundreds of pounds, or half-price broadband for a year can be a little galling for those of us who've been paying full whack for the same thing for years.
But loyal customers can also bag a bargain.
Big providers like Sky, BT and Virgin Media hate losing customers to rivals and will often go a long way to preserve our valuable custom.
It's just a question of haggling the price down, and in this guide we explain how.
If haggling doesn't get the result we want, cancelling and signing up as a new customer is also an option: skip down the page for more on what's available.
The rewards for haggling
Most of us wouldn't be able to recall the last occasion on which we partook in the monetary dance that is haggling, although the rewards can be great.
Some customers have reported savings of more than £150 a year.
Many people also nab, to name just a few:
Free services such as premium movie channels.
Free extra or upgraded set top boxes.
Free repair of faulty set top boxes that are out of warranty.
Free installation of new services.
Better broadband - for example, doubled data allowances for no extra cost
Tempted? Thought so.
How to negotiate
There are five basic ways to approach the call to customer services.
1. Cut services, cut costs
"Hi -
At the moment my package is XYZ and costs £X amount each month. I don't really watch channels AB and C any more. Could you remove them to make my package better suit my needs?"
This approach is pretty straightforward: if we're paying for something we're not using or could do without, get rid of it and pay less.
Ideal candidates for ditching are premium movie or sports channels, multiroom subscriptions and HD packs - as added extras, they're fairly simple to remove.
Problems can arise for those attempting to knock down the price within the first year of their contract, especially if we received a special price or special offer when signing up - but even then it's not impossible.
It's also worth noting that once we've got rid of a number of premium services it becomes more likely that Youview, or even plain old Freeview (we explain the difference between them here), will offer a similar service much more cheaply.
2. Add services, cut costs
"Hi -
I have my broadband with you but my phone line with BT. If I paid line rental to you how much would I pay overall?"
Less obviously, taking a number of services from one provider could mean a lower overall price.
Take care to check the details before signing up.
Moving home phone provider, for example, may not be worthwhile if it means paying for more calls because the deal doesn't include them - or if getting the kind of calls we want, say evenings as well as weekends, only comes as an extra.
Anyone thinking of going this route should really take a look at specific existing customer upgrade offers.
Let's take Sky as an example.
People who already have their TV service can add another couple of services for a discount by signing up online to one of the following offers:
Offer
You get
Cost
Sky Fibre Broadband from £20/mth for 18 months (usually from £28.99/mth)
Money off one of Sky's fibre broadband packages with any Sky TV package
From £20 for 12 months,
then from £28.99 a month
Anyone thinking of adding a particular service should always have a look for an upgrade offer, or be prepared to haggle, rather than simply adding it to their account - or face the possibility of missing out on some serious potential savings.
Both Sky and Virgin are known for running flash sales, in which those prepared to pounce can get themselves extra services or channels for much lower prices than usual, or with extras thrown in.
Keep an eye out over bank holiday weekends or in the run up to various events.
Here are some of the current upgrade offers:
Offer
You get
Cost
Sky Fibre Broadband from £20/mth for 18 months (usually from £28.99/mth)
Money off one of Sky's fibre broadband packages with any Sky TV package
From £20 for 12 months,
then from £28.99 a month
These deals do change and there are others available, so Sky customers should keep an eye on Sky's existing customer offers page - available here - for more.
3. Offer to pay upfront
A couple of the big four pay TV providers allow customers to pay their line rental upfront for the year, offering some decent savings.
Expect to get at least 10% off the total cost of paying monthly - but also bear in mind that it'll mean agreeing to being tied in for at least another year. Find out more here.
It's also the case that some services cost more for customers out of contract than they do for those who are willing to commit themselves afresh.
We're thinking mainly of BT Sport here, which is free for people who sign up for a 12-month BT TV contract, but will cost £6 a month outside that period.
Offering to sign up again, and knowing which services can be discounted for those who do - a similar trick can be performed by asking about BT's Caller Display - can sometimes net small but often significant savings.
4. The guilt trip
"Hi -
I've seen a deal for new customers offering XYZ, and there's a deal with a rival provider offering ZYX which is very similar. I've been a loyal customer for X years now and would like to stay with you. Could you offer me something along those lines?"
Turns out, TV, broadband and phone providers get jealous.
Consider the following example:
A family with four Sky boxes - one HD+ box in the living room and three non-recording HD boxes in the dining room and bedrooms - want to upgrade to Sky Q Multiscreen. They call Sky, who say it'll cost just under £400.
The family phone Virgin Media who offer to install Tivo in all rooms for £100. So they ring back Sky and tell them about Virgin. Surprise surprise: Sky reduce their first offer from £400 to just £60.
It's a bit of a ridiculous malarkey to go through, but this kind of strategy really can work.
5. The cancellation threat
"Hi -
I'd like to cancel my subscription as I'm finding that I can't really afford to keep it going. I'll probably replace it with a Freeview HD box."
Asking for new services is one thing, but the biggest bargaining chip customers have, and the one most often used in negotiations, is cancelling altogether.
Customer service staff are usually only authorised to "give away" a certain amount in terms of extras on top of the current deal held by an existing customer.
If what they're offering doesn't float our boat then they may choose to pass us on to "customer retentions", the corporate name for "cancellations".
The guys and girls in cancellations can potentially offer much better deals, as their job is entirely focused around - you've guessed it - keeping hold of customers who want to cancel.
However, it often seems that how successful this tactic is depends on who we speak to, what time of day it is (because each member of retentions staff is given a daily discount budget) and perhaps even what mood they may be in.
Be warned - this option isn't for the faint hearted. Be willing to back up the threat - and if it comes to that, skip ahead for help on what to do next.
The problem: deal or no deal?
Once we've outlined the situation the agent may well offer us a reduced monthly rate, free channel package, broadband upgrade or similar deal.
A popular gambit at Sky seems to be to offer to reduce the monthly cost of a bundle or particular package by half for six months - often mirroring or bettering some of the deals they run for upgraders or new customers.
At this point the whole scenario can get a bit Deal or no Deal.
It's up to us to decide whether the offer on the table is one we're happy with or whether to gamble: snub the offer and try to squeeze a little more value out of the adviser on the other end of the phone.
In one case we've seen, a Sky+ HD customer rang the call centre to explain that they were finding their subscription to be a struggle financially and would therefore like to remove the HD and movie packages from the monthly bill.
"No problem," the agent said. "That's been cancelled for you."
But, hanging up, the customer felt hard done by: she'd heard reports of six month half price deals being dished out left, right and centre.
Five minutes later, she called back to say she'd decided to cancel the whole package. Right on cue she was offered a six month subscription at half price, including the HD and movie packages that she'd cancelled on the previous call.
Sky, with their many bundle options, are the best known for offering deals to entice customers to stay, or to keep all the packages they've been taking.
That doesn't mean, however, that other TV, broadband and phone providers aren't all doing the same thing.
Virgin Media also have a big retentions department; TalkTalk will sometimes offer to match prices upon hearing that their customers are looking at cheaper providers or packages.
Even smaller providers like Plusnet have been known to dangle the odd carrot in front of an equivocal customer's nose.
No deal: what next?
Finally, sometimes the best way to save money is to stop threatening and actually cancel.
The bonus is that new customers have great offers handed to them on a plate rather than having to earn them through hard fought negotiation - and switching has never been simpler, as we explain here.
Am I a new customer?
Be careful, though. Providers are no fools and they have rules on what constitutes a "new" customer designed to stop "cancel and re-sign" deal grabbers.
Virgin Media and Sky, for example, say people must not have been taking any services from them for at least a year to be eligible for the deals offered to new customer.
There's more detail on these rules in our full guide.
The best special offers
Those of us who don't qualify as new again, or had our existing provider call our bluff should remember this: there's nothing wrong with considering another provider.
They're all super keen for our business, so most will have good offers that make them cheaper for the first year, or give us access to premium services for less.
Here are the current special offers for the big providers:
Virgin Media
Offer
Terms
Get a free 6 month Netflix Subscription with Virgin Media Bundles

Hurry! Offer ends in 7 days!
18 December 2017
12-month contract. £20 activation fee. Excludes the Player Bundle.
TV, broadband and phone bundles from £30 a month
12-month contract. £20 activation fee.
Broadband and phone from £29 a month
12-month contract. £20 activation fee.
Sky
Offer
Terms
Get the Sky Box Sets bundle for just £31/mth.

Hurry! Offer ends in 3 days!
14 December 2017
18 month minimum term. Setup fees apply.
Get the Sky Variety Bundle for just £25/mth

Hurry! Offer ends in 3 days!
14 December 2017
18 month minimum term. Setup fees apply.
Get a £50 Prepaid Mastercard with Sky Unlimited Broadband for £20/mth

Hurry! Offer ends 29 December 2017
12 month minimum term. £19.95 set-up fee. £20/mth for 12 months, then £28.99/mth.
Get a £50 Prepaid Mastercard with Sky Fibre Unlimited

Hurry! Offer ends 29 December 2017
£59.95 set up fee. £38.99/mth for 18 months.
BT
Offer
Terms
Get a £125 Prepaid Reward card and money off BT Unlimited Infinity 2, from £39.99/mth

Hurry! Offer ends in 2 days!
13 December 2017
£9.99 activation fee and 18 month minimum term applies.
Get a £100 Prepaid Reward card and money off BT Unlimited Infinity, from £31.99/mth

Hurry! Offer ends in 2 days!
13 December 2017
£29.99 activation fee and 18 month minimum term applies.
Get a free Amazon Echo Dot with eligible BT TV & Fibre broadband bundles.

Hurry! Offer ends in 2 days!
13 December 2017
For new broadband and TV customers only. Upfront fee and 18 month contract applies.
Get a £50 Prepaid Reward card and money off BT Unlimited broadband, from just £23.99/mth

Hurry! Offer ends in 2 days!
13 December 2017
£9.99 delivery fee and 18 month minimum term applies.
There's also our guide to comparing BT, Sky and Virgin Media TV for those wondering which will suit them best.
Budget providers also run a lot of offers for new customers, including price cuts covering the first six months up to a year or more of service. See those deals, plus more information on providers, in our guide to the cheapest providers here.
Alternatively, check out the latest offers from all the providers using the search tool here.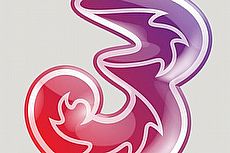 7 December 2017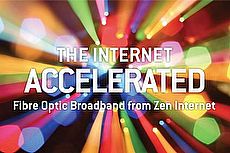 6 December 2017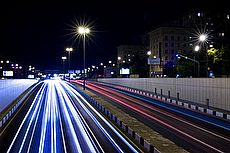 4 December 2017
Follow us or subscribe for FREE updates and special offers