Is identity theft protection worth it?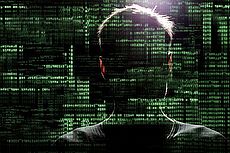 ©iStock.com/KyKyPy3HuK
Millions of UK consumers have an ID theft insurance policy.
The policies promise to keep holders aware of threats to their personal information and take the sting out of any fraud caused by identity theft.
But are they worth paying for?
In this guide we'll try to answer that question by looking at three things we think everyone should know before they decide whether an ID theft insurance policy is right for them: what's covered, which services are available elsewhere and the real risk of identity theft.
1. Fraud losses? That's not covered
A common confusion, and not an unreasonable one, is that this insurance covers money stolen by criminals that steal personal information: it doesn't.
ID theft insurance is there to cover the cost of repairing a damaged credit report and that doesn't include any of cash fraudsters manage to make off with.
Most credit card providers (note: not all) adhere to the Lending Code and FSA's 'conduct of business' rules which mean that, as long as they're not at fault, consumers cannot be liable for more than £50 of financial losses they suffer as a result of credit card fraud.
Even that £50 will be waived by most credit card providers, particularly those that advertise a 'fraud guarantee' (see our credit card security guide for a list of the providers that do this).
So what do those 1,000s of pounds in compensation cover?
Usually, ID theft insurance covers victims of fraud for any losses incurred as a result of an application for credit that's turned down.
That could include legal representation, time off work, travel expenses and sending documents by registered post.
However, most incidences of identity fraud will require few or any of those costs and, in any case, these policies tend to be full of exclusions.
Which? say that just 3% of their members with ID theft cover have ever claimed.
Frankly, all these factors taken together call into serious question whether ID theft insurance is really worth it, especially given how expensive it is.
Over a year, policies usually cost just under a hundred pounds.
2. Protection services are available cheaper or free
That's not to say that protection against ID theft isn't a good thing, though, just that the insurance is poor value.
A marker of that poor value is that many of the services on offer as the benefits of these insurance products are actually available much more cheaply elsewhere.
Get it cheaper
Access to credit reports: a statutory report is available from any of the big reference agencies for just £2, free credit reports are widely available with 30-day agency trials (more detail here).

New Capital One Aspire Elite credit card customers get free credit monitoring and 2 credit reports a year from Equifax, as of the byline date of this article.


CIFAS protective registration: this service, often advertised with ID theft insurance, registers names and personal details on a fraud database to ensure any applications against that name receive further checks. Through CIFAS it's £20 a year.


Alerts when a credit report is accessed: This is available with monthly subscriptions to credit reference agencies. Equifax currently offer an alert called Identity Watch Lite, which flags up within 7 days of a change. It's £2.99 a month (£35.88 a year).

Other alerts are listed in our credit reference review here.


Support for ID theft victims: While it's not free, we've noticed that support for victims of identity theft is sometimes on offer as part of home insurance policies.
Compared to typical prices
In comparison, here are some sample prices for ID theft insurance from major credit card providers.
Note that CPP are not longer selling ID theft insurance after a long investigation by the FSA found widespread mis-selling.
CPP will have to start refunding premiums plus interest to customers who were misled about what the policies covered and/or the risk of identity theft.
Barclaycard: £79.99 a year (from CPP) No longer available
MBNA: £79.99 a year (from CPP) No longer available
American Express: £95.88 a year (from Affinion Intl)
Identity fraud can be distressing for victims or, at the very least, put a serious dent in credit ratings but many protection services can be accessed cheaper directly and policy claim rates are low.
Taking precautions
It's also free to take precautions against becoming a victim of ID theft in the first place.
Experian advise credit card users to protect themselves against ID fraud by not revealing too much information on social networking sites, regularly checking credit reports and bank statements, avoiding writing down sensitive details and keeping online security software up to date.
Although a broad range of people become victims of ID fraud, wealthy individuals with disposable incomes and those renting a home or involved in a flat share are the main focus for ID fraudsters because, in the former case, applications are more likely to be accepted and, in the latter case, because details are easy to steal from shared post boxes.
However, less affluent young social housing tenants are also one of the most targeted groups as fraudsters increasingly commit a high volume of low value crimes in order to avoid sophisticated defence systems.
Find out more about those more likely to be targeted in this guide.
An October 2010 National Fraud Authority (NFA) study found that an enormous 90% of participants thought they were at risk from identity fraud but many had done little to protect themselves from the crime and would take a long time to realise they were being duped.
The statistics showed that only 44% of Britons check their bills and financial statements directly with their receipts.
Along with this, an enormous 45% admitted that they never check before responding to a call or an email.
3. ID theft risks are often overstated
Identity fraud is a real threat and can be distressing for consumers.
In April 2011, credit reference agency Experian revealed that the number of identity fraud cases it had increased by 11% since 2009.
Between 2011 and 2012, CIFAS, say identity fraud cases rose by about 9%.
An October 2010 National Fraud Authority (NFA) study, mentioned above, showed that every fraudster takes over £1000 from each victim, often with catastrophic effects.
CIFAS say that each case of ID theft takes between 3 and 48 hours for the victim to resolve and can cause considerable damage to credit ratings.
However, the risks are still small and ID theft insurance firms have been known to overstate the threat in order to sell their products.
One of the largest suppliers, CPP, has been fined and censured for consistently overstating the risk of identity theft.
Seven million current and former CPP customers will be compensated for mis-selling by August 2014.
In addition, the fraud cases highlighted in these studies only serve to further underline the case for the overwhelming uselessness of ID theft insurance.
Most of the cases highlighted by the NFA, for example, were cases of card not present fraud, losses for which are fully covered in any case by financial institutions.
Beware statistics: in the case of CPP's fine, for example, the FSA noted that the company had been selling a claim that "APACS state 1 out of 5 of us will be a victim of ID crime by the end of the year".
APACS themselves said that this was, at best, misleading and, at worst, completely untrue.
Please note: This article presents an opinion based on general market research - if you're considering purchasing an Identity Theft insurance policy you should speak with an Independent Financial Adviser to get specific help for your individual situation.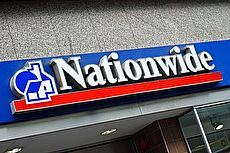 16 November 2017
13 November 2017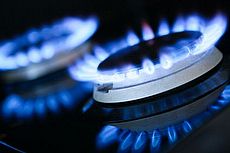 8 November 2017
Follow us or subscribe for FREE updates and special offers