A FIRM that offers customers protection from identity theft when credit cards are lost or stolen, CPP, is being investigated by the Financial Services Authority (FSA).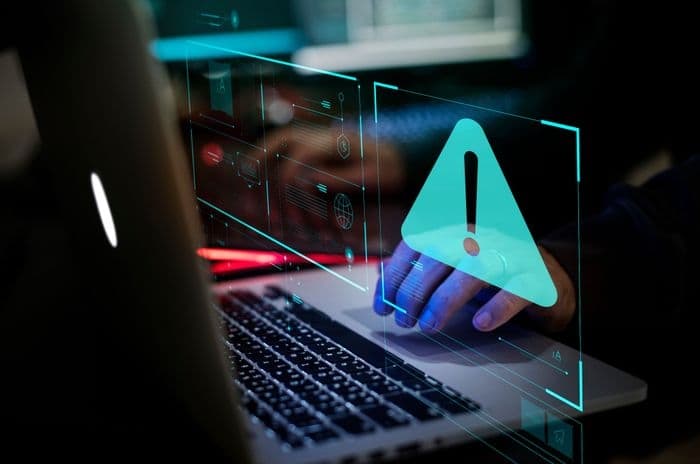 Credit: Rawpixel.com/Shutterstock.com
Shares in the company dropped 16% today as the company confirmed that the ongoing investigation, running since March of this year, will lead to a drop in profits in 2012.
CPP provides services which notify subscribers when there's a change in their credit report that could indicate identity theft and offers insurance policies to cover the costs incurred when recovering a stolen identity.
The FSA started the investigation as a result of alleged exaggeration by sales staff about what those insurance policies actually cover.
Overstating the risks
"The FSA has raised issues over the description and way the insurance product works and whether we have overstated the risks of identity theft," CPP said in March.
Telemarketing failures
The company added that the problem was to do with what they called "failings in sales calls with customers".
It is thought that these failings amount to customers believing that the insurance policy covers more than it actually does.
CPP has 10 million customers from 15 countries around the world but only those located in the UK who were sold products by telemarketers will be directly affected by the FSA investigation.
Since the investigation began, CPP has decided to suspend all new sales of the product in question via telephone so there should be no further risk to customers.
In a statement CPP defended their telemarketers, "CPP is committed to running its business with the highest levels of integrity and treating its customers fairly.
"We have confidence in our processes and our agents are measured against demanding standards of regulatory compliance, all undergoing rigorous FSA compliant training before they take a live call."
Larger failings?
However, the length of the FSA investigation implies that the regulator is looking into larger failings of ID theft insurance products, not just the mistakes of a few telemarketers.
The FSA thought that customers might think that the insurance would provide financial cover for the money fraudulently taken from their bank account, when, in fact, it's only designed to cover the administration costs associated with recovering your identity, for example.
As we discuss here, that's a concern about the value of ID theft insurance that many consumer groups have held for years.
"ID theft insurance is a product that most people will never use yet hundreds of thousands of policies have been sold, which raises serious questions about the sales practices being employed," Peter Vicary-Smith, chief executive of the consumer organisation Which?, has commented.
Which? named the insurance one of its top 10 useless products of 2010, citing a widespread lack of knowledge about the rights of fraud victims among policyholders.
Who uses CPP?
In November 2010, Santander, Barclays and Natwest customers all said that they were diverted to CPP when they called to activate a credit card.
Lloyds TSB gold cardholders even complained of being sold CPP products by the bank's own staff.
Numerous reports, including a Radio 4 MoneyBox investigation found that consumers were being given the hard sell through the 'diversion' method.
In one case uncovered by MoneyBox, an Asda credit card customer ended up paying for the insurance over a number of years even though they turned down the product during the sales call.
"I said no [to the insurance] and thought no more about it but in October 2010 my wife noticed that on our Asda statement there was this £83.96 charge for ID protection," Peter from Cumbria told the programme.
After making a complaint, he was refunded the £83.96 as well as £69.99 that CCP had taken from his credit card account the previous year.
Although the banks claimed that they monitor CPP's performance, other consumers speaking to MoneyBox described CPP's sales pitch as "relentless" and "bordering on unethical".
However, Shirley Woolham divisional director of CPP told MoneyBox that the cases were isolated incidents. "Without question we did make a mistake [in these cases], we take our customer service very seriously... If they say no we do not proceed with the call," she said.
Nevertheless, Barclaycard chose to publicly end their 'diversion' sales calls with CPP in April 2011, a month after the FSA investigation began.
Barclaycard have continued to offer other CPP policies - such as their £69.99 a year Identity Protection Alert and £35 a year Card Protection Insurance - through their site, however.
ID theft insurance's future
In March, when the FSA investigation was first announced, CPP said it had plans in place to develop an identity protection product without the associated insurance policy.
If they do that, many credit cardholders could continue to be affected by 'poor fit' anti ID theft products since the FSA only has the power to investigate the issue at all because of the insurance aspect of the product.