50 brands and government organisations are signed up to the initiative which prevents them being impersonated by scammers.
A blacklist of senders is growing, with over 400 currently identified and blocked from sending messages to UK customers.
70 numbers have been blocked recently for scams relating to Covid-19, demonstrating the value of the initiative which first began development in late 2018.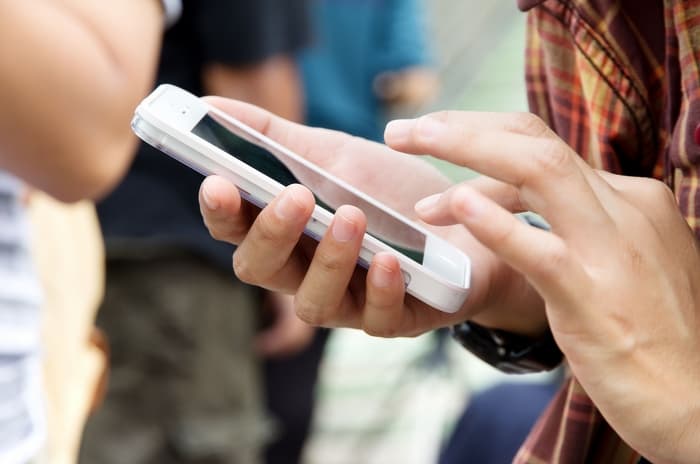 Sender registry
The full name of the scheme is the SMS SenderID Protection Registry and it's part of a wider initiative by Mobile Ecosystem Forum (MEF) and industry groups Mobile UK and UK Finance.
The Registry allows brands and organisations to register the message headers they use when sending text messages to their customers. Fraudsters are then limited in their ability to use those headers as the sender is checked against the Registry to see if they're genuine.
So far, 50 bank and Government brands are protected under the trial, with 172 sender IDs currently enrolled on the Registry.
When unauthorised variants are detected, they're blocked from sending messages and added to a blacklist which currently has over 400 entries.
All four UK mobile networks - EE, O2, Three and Vodafone - are supporting the ongoing trial with 14 banks and Government agencies including the DVLA and HMRC participating.
Coronavirus scams
70 Covid-19 scam sender IDs have been blocked in recent weeks as criminals use the outbreak to take advantage of worried customers.
Scammers use spoofing techniques to make text messages appear legitimate, and they can even change the sender ID at the top of a text message to make it seem as though it's from a legitimate source. Sometimes, if genuine IDs are copied by criminals, the scam message can appear in a message thread alongside genuine messages.
For example, a scam message used during the coronavirus crisis purports to be from the Government and uses a variant of their official UK_Gov ID which looks similar. The message may link to fake phone numbers or websites which encourage customers to give away money or personal information.
With unprecedented numbers of people contacting major organisations such as banks, HMRC and other Government departments, fraudsters are eager to appear genuine and scam customers out of their money.
So, schemes like the Registry sit alongside the Take Five to Stop Fraud campaign and other awareness campaigns which help inform customers of the risks and bring fraud into the spotlight.
Other scams
While the SMS SenderID Protection Registry works to limit the number of text message (smishing) scams purporting to be from genuine organisations, it's important to remember that fraudsters use various methods to scam customers.
A fraudulent text message may lead to a type of authorised push payment (APP) fraud where customers are tricked into transferring money to a scammer pretending to be an official organisation like a bank or the police.
The APP Voluntary Code, recently extended to the end of 2020, can help customers retrieve their money if they're the victim of an APP scam, but not all banks are signed up and the rate for refunds was only 41% according to figures released in March.
Email scams, also known as phishing, can encourage customers to click links and can persuade customers to hand over sensitive data. Action Fraud received 23 reports of such scams over the Easter weekend which purported to be from HMRC offering a refund.
Simjacking is yet another type of fraud which uses personal information to gain access to a user's mobile phone number and can then subsequently gain access to their bank accounts. There's more about that type of scam in this news article about food writer Jack Monroe from October 2019.
Choose has a dedicated guide to phone scams.