The politics of credit cards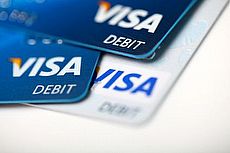 David Cameron's keynote speech at the 2011 Conservative conference infamously emphasised household debt's role in the economic crisis.
"The only way out of a debt crisis is to deal with your debts," the Prime Minister said.
"That's why households are paying down their credit card and store card bills. It means banks getting their books in order. And it means Governments - all over the world - cutting spending and living within their means."
The reference to credit cards was amended in this final version of the PM's speech.
In a, slightly more rhetorically pleasing, draft he had planned to argue that the road to economic recovery, "means households - all of us - paying off the credit cards", a line which managed to gather considerable criticism in the few hours before the hasty rewrite.
"Today's figures show families struggling... They don't need an out of touch Prime Minister lecturing them about paying off their credit cards," said Ed Balls.
The incident illustrated the tough line politicians have to walk when they talk about credit cards: condemning irresponsible borrowers often plays well with some but, inevitably, it goes down poorly with those struggling with debt, who also happen to be voters, and with lenders.
Yet, despite the difficulties, politicians continue to zero in on credit cards.
We take a look at the policies and the analogies that have put credit cards in the headlines. And the ones that will do again in the future.
Credit card policies
Particularly just before the 2010 General Election, but sporadically ever since, we've seen an unprecedented increase in the number of policies aimed directly at credit card users.
Capping credit card interest rates
A major 2010 pledge was to cap credit card interest rates, all three main parties signed up to it.
After the election, however, the plan stalled.
What sounded like a foolproof way to curb irresponsible borrowing with widespread, later confirmed, public support turned out to have serious flaws.
In July 2011 the Government announced that high cost credit caps were going to need more research before they could be implemented.
At the end of 2013 George Osborne announced this week that he will push cost of credit caps into the Banking Reform Bill, forcing the Financial Conduct Authority (FCA) to bring some kind of total cost of credit cap to payday lenders.
In the panic over payday loans, credit cards have largely been forgotten, although FCA research into the market suggests a resurgence of interest is on the way later in 2014.
Getting rid of unfair charges
Similarly, all parties have at one time hoped to entice the millions of consumers who have been hit by excessive charges from banks and surcharges from retailers for using credit cards.
The surcharge issue has been a particular focus for politicians.
In late 2011, Government went a step further than the OFT recommendations on surcharges earlier in the year: surcharges would be halted for credit as well as debit cards and extended to all retailers.
Meanwhile, Labour's search for policies which could stop "bad companies" in their tracks continues to be led by Ed Mayo, former CEO of Consumer Focus.
Referencing the payment protection insurance (PPI) scandal and "credit card scams", John Denham, Labour's business secretary, has also said that businesses are failing to protect consumers.
Credit card cheques
In 2008, the Labour Government abolished credit card cheques.
"We are concerned that people may be tempted to borrow irresponsibly if credit card companies increase borrowing limits without this being requested by customers, or send out unsolicited credit card cheques," said Consumer Affairs Minister Gareth Thomas at the time.
The policy is widely agreed to have been a benefit to consumers often caught out by cheques which encouraged borrowing and were treated as cash advances, unlike the proposed abolition of standard cheques.
Easier comparison
Slower to come to fruition have been two election promises to ensure easier comparison.
The Coalition promised a seven day cooling off period for store cards, a promise partially kept in late 2011.
George Osborne's main election promise on credit cards was for cardholders to receive a "data file" about the payments they make.
In 2014, this idea has not endured. Its nearest equivalent now is the MiData initiative (previously called MyData) which aims to collate marketing data from brands.
The scheme has gone through several consultations but appears to be stuck on actually getting companies to agree to give them their data. "Companies have little incentive to release commercial data that could convince a customer to go elsewhere," said Stella Creasy in February 2014.
The 'easier comparison' baton, meanwhile, has been passed to the Money Advice Service, the new name for the Consumer Financial Education Body, although they too have been strongly criticised for wasting public money by producing few results.
The politics of credit card policies
Ill thought through policy ideas are a perennial problem but they do seem to bloom even out of season when it comes to credit cards perhaps because, as we note in the next section, credit cards are so often used as a shorthand for excess on the part of both lenders and individuals.
It's no wonder that they're a favourite for easy answers.
Debt and morals
The rewritten version of Cameron's 2011 conference speech appears to take the burden of blame away from ordinary households and instead merely states that it's good for the economy that we are, on the whole paying off our borrowing.
The implication is that, after years of being seduced by consumerism, we have somehow all come to our senses and decided that racking up a huge credit card bill isn't such a great idea.
The perception is a common one.
Research from the Consumer Credit Counselling Service (CCCS) earlier this year showed that while 49% of people think overspending causes credit card debt, just 10% of unmanageable debt actually starts that way.
Instead, the charity said, 48% of its service users last year had got into debt after experiencing a job loss or severe cut in pay.
In short, the reason that debt has declined is our plummeting access to credit rather than a simultaneous personal finance enlightenment.
Credit card debt as national debt
Cameron's conference speech wasn't the first time that the Tories have equated the national debt with a credit card debt.
George Osbourne is particularly keen on the analogy and, in fact, used it at the same conference.
"It's like with a credit card," he said of the UK's economy.
"The longer you leave it, the worse it gets. You pay more interest. You pay interest on the interest. You pay interest on the interest on the interest."
However, a national debt isn't like a maxed out credit card.
National debts are based on a multitude of factors, not least public sector net borrowing and how this relates to GDP or how it might stimulate growth, and it's not as if there's actually a ceiling on the borrowed amount.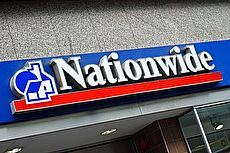 16 November 2017
13 November 2017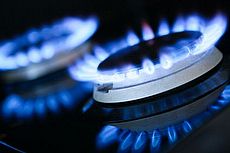 8 November 2017
Follow us or subscribe for FREE updates and special offers