Stop waiting to switch current accounts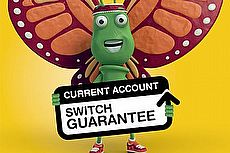 SINCE the introduction of the Current Account Switching Service, more than three million people have used it to move their bank account.
Ahead of their launch in September of that year, the £750 million Current Account Switching Service (CASS), and the Guarantee that launched with, were predicted to transform the UK retail banking industry.
Supported by all of the UK's banking brands and financial providers, the service promised to make the switching procedure quick, straightforward and hassle-free for everyone, not just a select few.
With most of the work involved handed over to the banks, customers are now largely able to forget about the switch until the final handover date, when they can simply start using a new set of cards.
In this guide, then, we'll outline how CASS works, and the benefits of switching.
We'll also examine the rationale behind the introduction of CASS and the Guarantee, and take a look at how it compares to the old service.
Read on for the full story or click below to skip to:
How to switch bank accounts
CASS is designed to be a quick and uncomplicated process for everyone.
Here's a step-by-step guide on how to switch current accounts under the new legislation:
If a customer is interested in moving their current account, they approach the bank or building society they want to switch to
The new bank opens the current account for them, confirming they will use the new Current Account Switch Service, backed by the Current Account Switch Guarantee
The new bank gets the customer to complete a Current Account Switch Agreement form and a Current Account Closure Instruction form, to be sent to their old bank
The customer chooses a convenient switch date with their new bank or building society. This needs to be at least seven working days after the new account has opened
The customer will be informed by their new bank when the switching process has started. In the meantime:

The customer should continue to use their old account as normal up until the switch date
All incoming and outgoing payments will be moved to the new account
The new bank will contact the customer if there are any issues with the switch
Any money in the old account will be automatically transferred to the new account

The old account will then be closed, and the customer will receive confirmation from the new bank that the switch is complete
From the agreed switch date, the customer can use their new account as normal
Any payment requests or deposits made to the old account after this time will be redirected to the new one, for a period of 36 months afterwards - and our new details passed on where suitable
The Current Account Switching Guarantee mentioned above is the main safeguard for customers put off by previous efforts to switch.
Should anything go wrong during the switch, the Guarantee ensures that the customer will be refunded any interest and charges incurred on either the old or new current account as a result.
How it compares to the previous account switching service
Considering the system that was in place before CASS arrived, it might not be pushing it too far to suggest that the Current Account Switching Guarantee was the more important feature to be brought in.
The process of switching accounts was historically a lengthy and hazardous procedure, and it often owed more to luck than design if a customer's account switched to its new provider without a hitch.
Under the old switching service:
Customers could expect to wait anything from 18 to 30 working days for a switch to be completed
In some instances we would be expected to contact all payment providers to inform them of new account details
Direct debits and standing orders would transfer piecemeal over an indeterminate length of time
Charges and interest could be incurred if the old account failed to close properly
Payments received into the old account after closure would be directed into a holding account and sit there until the customer realised it was missing
Understandably people were deterred from switching accounts because of the sheer hassle involved. It took a long time, it frequently caused inconvenience, it sometimes cost them money as a result of charges and interest, and in extreme cases (such as a payment being missed) it could have an adverse effect on a customer's credit rating.
Various statistics released in the run up to the introduction of the switching service showed just how entrenched this aversion to switching was:
Between 2011 and 2013, the Payments Council [pdf] found that only 6% of customers had dared to switch
Research from M&S Bank in July 2013 showed that this was despite a significant appetite to move banks: 26% of customers claimed they were considering a switch; earlier joint research by YouGov, Henley Business School and Ovum indicated that more than 14 million current account customers would be ready to switch if the process was made easier
In May 2013, a Defaqto survey found that just 23% of banks bothered contacting the existing financial provider to get the old account properly closed.
Now, thanks to the Current Account Switch Guarantee, customers can expect a marked improvement in their switching experience.
It is hoped this will encourage the quarter of customers considering a switch to do just that and, in turn, encourage customers who have been quietly disgruntled but frightened by the old process to take steps to improve their most important day-to-day financial product.
Old Versus New
| Old system | Current Account Switch Service |
| --- | --- |
| No Current Account Switch Guarantee | Current Account Switch Guarantee |
| Transfer time: up to 30 working days | Transfer time: up to 7 working days |
| No guarantee of a refund of charges and interest if things went wrong during the switch | Any charges or interest incurred will be refunded if things go wrong during the switch |
| No redirection service for payments in and out of old account after closure | Automatic redirection service for payments in and out for 36 months after old account has closed |
| | Service is free to use |
| | Customer can choose a switch date convenient to them |
Why the switching service was launched
As is clear from the previous section, before CASS and the Guarantee were brought in, switching accounts could be a complicated, time consuming, and potentially costly process that dragged on and on.
But that wasn't the only reason for the change: in September 2011 the Independent Commission on Banking (ICB) published the Vickers Report, looking into the state of the UK's banks and financial providers.
It was a direct response to the UK financial crisis of 2007, which saw the demise of Northern Rock, and the international financial crises of 2008-2009.
The Vickers Report sought to uncover exactly how the banks were operating, what could be done to avert future crises, and how customers and taxpayers could be protected in the event of another financial collapse or bailout situation.
The report made three major recommendations which the Government pledged to adopt:
The biggest banks (those with core deposits of more than £25 billion) should completely separate their retail banking business arms from the riskier investment banking divisions by 2019
The whole of the UK banking industry would be subject to a competition investigation in 2015
As soon as possible a new, easier process allowing customers to switch bank accounts would be introduced.
On this last point, the Vickers Report recommended that the establishment of "a current account redirection service... for individuals and small businesses" would have "significant net benefits" for both customers and the economy.
As far as customers are concerned, those "net benefits" should mean big improvements to the whole customer banking experience, including:
Simplifying the process for switching current accounts between one financial provider and another. A previously complex and error-prone process; some banks rely on customer apathy, rather than good service, to retain customers
Improving customer service levels as banks and building societies will have to work much harder to retain customers. In theory, CASS empowers customers to demand superb service from their bank or building society or "vote with their feet"
Being a universal service proposition for current account switching, it offers a more level playing field for all financial providers, allowing smaller financial institutions to compete with the UKs "Big Four" banks
At the time, the Big Four - HSBC, Barclays, Lloyds Banking Group and RBS / Natwest - accounted for a 75% share of the then £9 billion current account market.
Despite the rise of big competitors like Santander and Nationwide, and numerous newer smaller institutions, by 2014 those four still looked after around 70% of the UK's personal current accounts.
Not convinced?
The Current Account Switch Service has marked something of a shift in the way customers interact with financial providers, but making it easier to move banks doesn't necessarily mean that we've changed our long-standing attitudes towards banks and banking products.
In the research carried out by YouGov and Ovum, the reasons people gave for wanting to switch included poor customer service, too great a focus on product-led selling, and a failure by banks to understand customers.
Nearly three years on, many of those reasons still hold as much weight - and while we know some of why only 6% of customers were prepared to take the plunge back then, it may be surprising to hear that the figure hasn't risen by much since CASS was introduced.
During their investigation into competition in the personal current account market, the Competition and Markets Authority found that in the three years from 2012 to 2015, only 8% of people had switched accounts - and in the most recent 12 months they looked at, just 3% had.
Some within the industry expected as much. Speaking to the Financial Times just a month before the service launched, Money Comms spokesperson Andrew Hagger voiced doubts that it would increase movement.
He said:
"Although increased speed of transfer will be the push that some consumers needed, many others simply won't switch because they don't know which account is best for them. Others will stay put because they feel all banks are much the same."
It's not exactly a new issue either.
Apathy
Plenty of customers fail to switch because they hold a view that all financial providers are as bad as each other; harbouring a "better the devil you know" mindset.
Trust in banks hit rock bottom following the collapse of Northern Rock in 2007 and satisfaction levels still languish today.
In their twice yearly survey, Which? have found that the main arms of the UK's Big Four banks hover in the bottom half of the ratings:
| Rank | Bank | Score |
| --- | --- | --- |
| 17 | Lloyds | 59% |
| 18 | HSBC | 58% |
| 22 | Natwest | 57% |
| 23 | Barclays | 57% |
| 27 | RBS | 53% |
In fact, there are only two banks ranked below RBS on the list - Intelligent Finance (owned by Bank of Scotland), and Ulster Bank (RBS's Northern Irish arm).
Even now moving itself has been made easier, many customers have come to expect the worst from every interaction they undertake with their bank, with many resigned to poor service - so why go through any hassle at all just to get more of the same?
And yet there are some banks that score highly - and some that do so consistently. Others have learned from previous mistakes and vastly improved their service - but unless we count HSBC offshoot First Direct, the Big Four aren't among them.
With satisfaction levels so poor among the UK's biggest banks it's a wonder that current account customers aren't switching in greater numbers.
Confusion
Many customers are simply too confused by all the various features offered across the huge number of current accounts available today to know where to start when thinking about switching.
This most important of all day-to-day financial products is available everywhere from banks to supermarkets, from building societies to department stores.
Some accounts charge a monthly fee for which their holders get additional benefits, ranging from earning interest or cash back on card transactions and direct debit payments, to extra services such as travel insurance. Some promise good old fashioned customer service.
Beyond the gimmicks, the products on offer are often almost impossible to meaningfully compare with each other - so it's unsurprising that so many people stick doggedly with the same account year after year, even if it's to their financial detriment.
Loyalty
It's not just confusion and apathy keeping people where they are; loyalty - however misguided - also plays a part.
In 2013, the Payments Council found that 27% of current account customers used the same financial provider as one or other of their parents, and 22% of current account customers were still using the very first account they ever opened.
Sometimes there's a good reason - some providers offer their best savings or lending rates to people who also have a current account with them - but that doesn't account for the 60% whom the CMA found had the same current account as they did more than a decade ago, and the 37% using one set up more than 20 years previously.
Financial exclusion
Then there are the genuine barriers to moving to a new account.
Plenty of the most rewarding - and therefore most publicised - current accounts come with strict conditions. The most obvious is being able to deposit a guaranteed amount every month, with the amount in question ranging widely.
There are ways to get around the minimum deposit requirement - like setting up standing orders to move money around various accounts so that the minimum deposit is reached using the same money a few times over - but it's an instant disqualifier for many people.
Others are put off moving because they aren't guaranteed to get an authorised overdraft to the extent they need before they start the switching process.
The CMA say that "light" overdraft users could save around £140 a year, and "heavy" users would benefit by an average of £260, by moving to a better account - but uncertainty over whether they'll be approved keeps many where they are.
Then there's the issue of access. Particularly among the challenger banks, more accounts can only be opened and run online or over the phone - and while that may be fine for those attached to their smartphones, there's a significant part of the population who need or want easy access to a local branch.
Why switch?
Improved customer service
The biggest of the UK's banks are still suffering the after effects of both the financial crisis and the impact on their reputations of various scandals, from PPI to bad business decisions to revelations about their executives.
In the wake of all that, there's been a greater appetite from customers for financial providers to become more open and trustworthy, and to emphasise customer service over sales.
Although they tend to be smaller, and therefore don't have enough customers to make it into the biggest customer satisfaction polls, building societies and providers with solid ethical credentials tend to score more highly on both.
There's more on the banks offering good customer service in this guide, and we look into ethical banking on the high street here.
Saving - and making - money
As mentioned above, the CMA have found that overdraft users in particular can save by moving to a current account with better terms - although making sense of those terms in order to make a decent comparison can often be somewhat difficult.
We've a basic guide to overdrafts here - but there's also this rule of thumb provided to the CMA during their investigation by the challenger banks: "those offering the biggest cash incentives to switch also [have] the most expensive overdraft facilities".
If overdrafts aren't an issue, then it's time to look at the other ways an account can benefit us - from being able to earn interest and cash back, to free insurance or preferential rates and deals.
Switching deals
With every one of the UK's current account providers has put their name to the Current Account Switching Service, there's a clear incentive for each to make switching to them as attractive as possible.
Some of us may find that being able to earn a little back each month, as outlined above, is enough - and the switching statistics seem to back that up - but some add extra temptation in the form of cash bonuses.
Bearing in mind what we've said above about switching incentives, we've a guide to who offers the best here.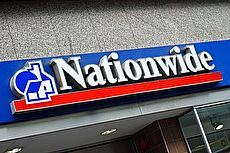 16 November 2017
13 November 2017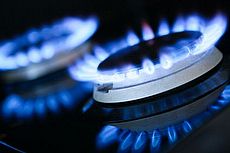 8 November 2017
Follow us or subscribe for FREE updates and special offers