Features include savings pots, automatic rounding and an auto balancer to keep a minimum amount of money in the account.
Cashback of £5 per month is also available for the first six months when customers make 30 payments on their debit card every month.
TSB cite research commissioned by them through Opinium Research that the coronavirus crisis has made 44% of people think differently about their money.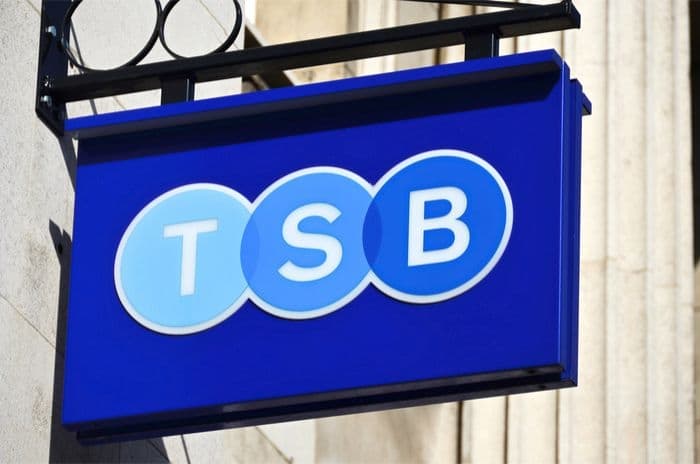 Spend and Save
The new everyday current account is designed to help customers feel more confident about their money.
It includes the following features:
Savings Pots - Customers can set up pots via the mobile app to put money aside, set goals, track progress and earn interest.
Save the Pennies - Debit card transactions will be rounded up to the nearest pound and spare change goes into a Savings Pot.
Text Alerts - Customers can be alerted when they're at risk of going overdrawn.
Auto Balancer - Customers can choose a minimum balance limit on their account and the balance will be topped up from a Savings Pot if it goes below that.
In addition, customers will receive £5 cashback every month for the first six months from the account being opened as long as 30 payments or more on their debit card every month.
Digital features
The features in the new TSB Spend and Save account are clearly modelled on the successful features offered by mobile only banks like Monzo and Starling.
Savings Pots allow customers to digitally organise their money while still being able to access it quickly, a change to traditional savings accounts which may require notice to access them.
Automatically rounding up debit card payments is something that has been offered by TSB for a while, but the pennies can now be transferred into a Savings Pot rather than moved across to a designated savings account as they were before.
It's worth noting this feature is offered by many other banks and third-party apps, although working in tandem with Savings Pots makes it useful for customers.
Digital banks pioneered the use of text alerts to make customers aware of every transaction on their account rather than just the ones that will put them into their overdraft (as required by law).
Finally, TSB's Auto Balancer feature is an interesting one that means customers using Save the Pennies to transfer their spare change into a Savings Pot don't risk falling into financial difficulty because of it.
So, customers activating this feature can maintain a minimum balance on their Spend and Save account as it will be topped up from Savings Pots to keep it at their preferred level.
Challenging the challengers
TSB's new account certainly incorporates the features we've come to expect from digital only banks, yet TSB customers choosing this account will have a traditional bank behind them.
This may appeal to some customers who want the features of a digital bank while still having the option to visit a branch.
That said, TSB are closing 86 of their branches by the end of 2020 as they focus on digital channels and other forms of banking.
In that context, the launch of the Spend and Save account can be seen as a way to hook younger, more digitally savvy customers as they move away from their traditional base.
Mobile only banks have become mainstream in recent years, with Monzo and Starling taking the top spots in the most recent recommendation results reported to the Competition and Markets Authority (CMA).
Yet there are signs digital only banks are struggling to convince all customers to use their mobile only account as a main account, as demonstrated by Monzo's recent decision to introduce fees for some customers.
Learn more about mobile only banks in our guide.