Examples of requests could be the ability to use a quiet space in branch or having access to a translation service.
Crucially, customers can make the request of their bank without being required to reveal the details of their specific circumstances.
The service can be set up anytime online or via staff either in branch or over the phone if that's easier for customers to manage.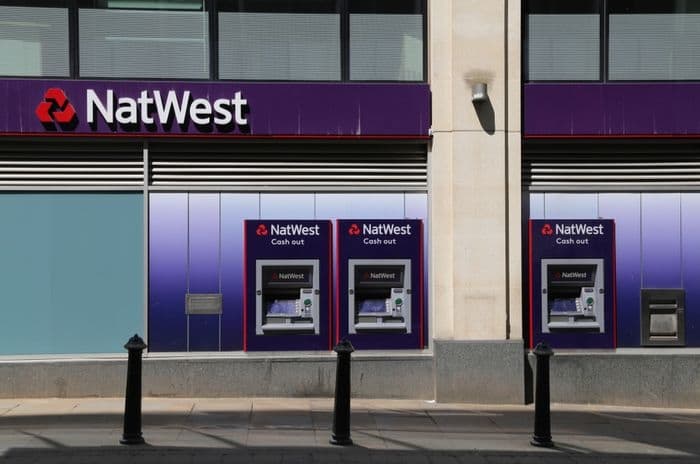 Credit: Wozzie/Shutterstock.com
Tailored service
NatWest say Banking My Way is designed to help customers who need additional support without them having to repeatedly reveal any difficulties to members of banking staff.
Instead, when a member of staff is serving a customer, they will be prompted on how they can best meet a customer's needs during the interaction, resulting in a more comfortable and straightforward transaction.
Examples cited by NatWest include disability, illness, bereavement or addiction, but they are clear that customers don't need to reveal their specific circumstances - it's enough to ask for the extra support and customers won't be expected to justify their request.
Customers will share as much information as they like, and the Banking My Way service will be reviewed annually to ensure customers are still receiving the right level of support.
Supporting through technology
The bank says it's another step towards better supporting their vulnerable customers using technology, presumably because the markers will be able to staff whether they're dealing with a customer in-branch, on the phone or through an online chat.
NatWest's forays into technology over recent years have been based mainly on security and eye-catching tie-ins such as their trial of voice banking which took place in 2019.
500 customers took part in the trial, with physically disabled or visually impaired customers finding the technology useful according to later reports, although customers weren't ready to use smart speakers to undertake more complex banking tasks.
Equally, NatWest undertook a small-scale trial of biometric cards earlier in 2019 which led to a full trial in October 2019, although we haven't heard much more about it since then.
These innovations arguably have more potential to succeed than their digital challenger prepaid card Bo which lasted only six months before it was shuttered in May 2020 following poor take-up.
Focusing on accessibility and supporting vulnerable customers may be of more benefit to NatWest than trying to compete with established digital banks like Monzo and Starling who can offer full service digital banking rather than a prepaid card to customers.
Vulnerable customers
Looking at ways of supporting customers via technology is laudable and potentially very useful to vulnerable customers, but it doesn't detract from the massive shift away from in-branch banking which has most affected the vulnerable and elderly in recent years.
NatWest branches have been one of the major casualties of the shift towards online banking, closing over 600 branches since 2015, including a tranche of almost 200 in 2018.
It can be difficult for vulnerable customers to bank online, as we saw during the early stages of the coronavirus outbreak when branches were struggling with staffing issues and the public was asked to keep phone lines clear wherever possible for vulnerable users.
NatWest are hardly the only bank cutting branches with Virgin Money, TSB, Barclays and HSBC all scheduling closures for 2020, but it begs the question of whether technological support can plug the gap customers feel when their local branch closes.