Shoppers in the UK have quickly become accustomed to using the new 'wave and pay' technology offered by contactless cards. Last year more than £6bn of payments were processed in this way, but banks say that the £30 limit is hindering any further growth.
NatWest are trialling a solution to this problem, introducing new biometric technology which will eliminate the need to insert the card into a machine and enter a pin.
The new biometric cards will give customers the ability to pay for items costing more than the £30 limit while still using a contactless process. Instead, they will be able to touch their finger to a sensor on the card which will unlock the ability to pay for higher value transactions with no pin number required.
The idea could make it faster and easier to pay when a larger amount is needed, such as for the weekly shop or filling up the car.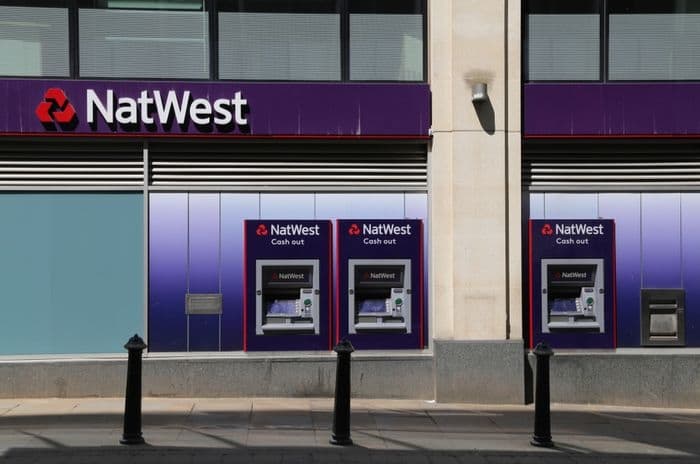 Credit: Wozzie/Shutterstock.com
Trial stage of rollout
At the moment the cutting edge technology is only in its trial stages. Taking place in Scotland, around 200 customers of the Royal Bank of Scotland will be selected to take part.
NatWest have often been at the cutting edge of new technology, having been the first company to have their mobile banking app approved by the RNIB in 2016.
The idea of fingerprint recognition technology in bank cards is not new. Mastercard first announced the technology two years ago, but UK banks have been somewhat slow to take it up.
NatWest haven't given any indication of how quickly a full rollout will take place, but it is hoped that if the trials go well it could be fairly quick.
The technology doesn't require any update of the existing payment terminals, and by working with Visa and Mastercard, NatWest hope to ensure that the new payment system will be widely accepted.
How secure is the technology?
NatWest are working with a specialist digital security company called Gemalto, alongside card issuers Visa and Mastercard, to develop the technology. It's the biggest change in card technology since the introduction of contactless payments, and if it works it should make our money more secure than it would be with a pin number.
Pin numbers can be forgotten, but a fingerprint is always with us, so in theory payments should be easier with this system. There's also less chance of the pin being written down and lost, perhaps in a wallet along with the card.
Fingerprint security is becoming a much more widely used security measure, with many smartphones and other devices now featuring fingerprint locks. Although in the past there has been concern over flaws in the technology, it has been much improved in recent years.
The main downside to note with this introduction at this stage is that there's no way of setting up the fingerprint recognition at home. Customers will need to go to the bank to have it initiated. With many local branches closing in recent years, this could be something of an inconvenience to some customers.
Gemalto conducted a survey of young adults in the UK to see how receptive they would be to a fingerprint card. They found that most would be keen to adopt such a method in order to exceed the £30 contactless limit, but that almost half were worried that their fingerprint could be compromised.
The tech company stated that the fingerprint is only stored on the card itself, and not held by the bank.