Only questions relating to account information will be included in the trial, excluding anything transactional such as transfers and payments.
NatWest have detailed the security measures which they claim will protect customers' security while using voice banking.
However, concerns have already been raised about privacy and why voice banking is even necessary for customers to access their accounts.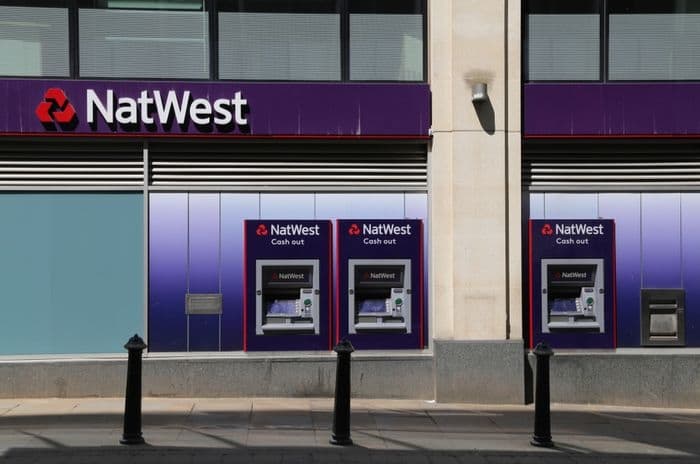 Credit: Wozzie/Shutterstock.com
Simple queries only
Customers with a Google Home device will be able to ask several questions as they query their balance, latest transactions and pending transactions.
The response from Google Home will be heard verbally through the speaker and will also flash up on the customer's smartphone.
Access to their account through the smart speaker will involve NatWest customers saying two digits aloud from a special voice-only password.
This password will be set up when a customer activates voice banking through their existing online banking platform and will be different to their debit card PIN or other banking access codes.
NatWest have said the initial three-month trial of the service will only involve 500 customers, and evaluation of that will decide whether a mass roll-out will take place.
However, they have said the technology could allow customers to transfer money and pay bills through voice banking in the future.
Security concerns
Critics were quick to raise security concerns about the proposals, with a major concern being that it is necessary for customers to speak two digits of their PIN aloud when other people could be in the room.
NatWest have conceded this might be an issue for some customers, especially as the response to their query will be broadcast to whoever else is within the earshot of the Google Home device.
As the service is optional, only customers who are comfortable with the idea of voice banking will be likely to sign up, although critics say there are other security considerations and question whether voice banking is necessary.
While other technological advancements in recent years could be said to improve the security of banking, it is difficult to see what need voice banking fulfils.
It may rightly be seen as a gimmick by some, although it is true it may be a welcome accessibility feature for those who are visually impaired.
NatWest have partnered only with Google Home on this trial, so those using Alexa or Siri devices won't be able to benefit at this stage even if there is a mass roll-out.
Latest banking use of technology
Whether there will be a full-scale roll-out of NatWest's voice banking remains to be seen, but it certainly true that banks of all shapes and sizes are working hard to differentiate themselves in a competitive market.
Back in March, NatWest confirmed they were in the process of trialling a new biometric debit card that would allow customers to pay for goods that are over the usual contactless limit by using their fingerprint.
First Direct, an internet only subsidiary of HSBC, have developed the ability for customers to send money direct from messenger services like WhatsApp and Facebook Messenger.
Meanwhile, the Lloyds Banking Group of Lloyds Bank, Halifax and Bank of Scotland have expanded their apps to include savings and credit card accounts alongside current accounts from across the Group.
However, while banks are making use of technology to outstrip each other, there is widespread concern that the closure of banks and the ATMs they bring with them are increasingly impacting the vulnerable.
It is also difficult to see how the possibilities of voice banking correlate with security measures like Confirmation of Payee, which aims to combat Authorised Push Payment (APP) fraud and has been delayed until 2020.