Online banking down? Here's what to do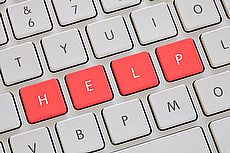 ©iStock.com/aydinynr
"My mobile banking app is down and I can't log on to online banking either. What can I do?"
With the rise of mobile and online banking, and contactless and mobile payments, accessing our accounts and spending our money has never been easier.
But we've grown so used to being able to get at and manage our money whenever we need to, whatever time or day it is, it can be more than a little inconvenient when one of those methods fails us.
So in this guide we go back to basics, looking at what to do when there's an issue preventing us from accessing our account - or the money in it - and the alternatives available.
Online or mobile banking problems
Banks usually do their best to advise their customers of any planned online downtime, and the likely impact it will have on access and our ability to carry out transactions, but if a site goes down unexpectedly, it's usually not quite as considerate in its timing.
At the time we're writing this guide, Lloyds Banking Group have been hit with just such an outage, causing problems for those trying to access their accounts online and via mobile apps over a number of days.
The most convenient alternative for most people will be telephone banking, although if it turns out to be a widespread issue as with Lloyds, the banks' call centres can become swamped.
Even so, it's worth saving their general contact number ahead of time, just in case. The main contact numbers for the biggest banks are listed at the bottom of this article.
It's also worth knowing where the nearest branches to our home and place of work are, where counter staff should be able to process transactions - including paying bills - when all else fails.
If for some reason we have to pay a bill in person that would usually be covered by a regular payment such as a direct debit or standing order, note that there may be extra costs involved. See this guide on what we can do if we do incur unexpected fees.
Be aware that if we need to pay in money as soon as possible, all Post Offices can accept cash deposits, and the credit should usually show on our account within a matter of hours.
ATM and card problems
It's the stuff of nightmare: we're in a busy supermarket with our weekly shopping, or we've gone to a cash machine to withdraw some money - and our card is refused.
This was the scenario for thousands of Lloyds and TSB customers in January 2014, when both debit cards and internet banking were rendered unusable for several hours one Sunday as the result of a major server failure.
Not everyone with a debit card from the banks was affected, and neither were credit cards issued by the banks, but debit cardholders who were affected couldn't use their cards to pay for transactions or to withdraw money at cash machines.
Unfortunately, the only thing we can do in cases like this is to have another method of payment to hand, and try to contact our card issuer as soon as possible to find out what the problem is.
If trying to make a payment in a store, it's usually possible to have the purchases put by until we can return with an alternative method of payment - but this isn't always convenient, especially if it happens near closing time, as was the case with the Lloyds and TSB incident.
A lucky few do have another alternative if they can't use their debit cards at an ATM, which we look at in the next section.
Why was my card refused?
The first suggestion every card provider will make for a card being declined is that there isn't enough money in the account, or that it would exceed an agreed credit or overdraft limit.
If that's not the case, then the next most likely issue is a small scale system error, such as an issue with a retailer's payment equipment or the card details being taken incorrectly.
Cards also get damaged, and it's not always obvious when our flexible friend has reached a point where it won't work any more.
Some banks and building societies will block cards if they see suspicious activity on them, which is why it's wise to tell them in advance if we're going abroad, and where - and why we need to get in touch with them as soon as possible should we find ourselves red faced in the queue in Sainsbury's.
My card has been retained
On a related note, cash machines are known to swallow debit and credit cards, usually if there's something wrong with the chip, or we enter our PIN incorrectly too many times. They can also do this if there's been some kind of suspicious activity on the related account.
Most bank and building society cash machines destroy the cards they retain, to help prevent fraud.
In very certain circumstances there's a slim chance the card can be rescued before this happens: if we're using a machine belonging to the bank that issued the card, we should tell the branch staff as soon as possible, and they may be able to get it back for us.
If the card is swallowed by a machine belonging to a different financial institution, we'll need to contact our issuer to report it lost and have it cancelled, and order a new card.
Before leaving the ATM, make sure to make a note of the time and date, and the location and any reference numbers on the machine, particularly if the card was retained during a cash withdrawal and no money has been dispensed.
Report these details when requesting the new card, as it'll help the bank with any investigation - and importantly, help clear us of negligence should our account be subject to fraud.
Get cash without a card
Since June 2012, Royal Bank of Scotland and NatWest customers have been able to get money out at cash machines without having their card with them. Called GetCash, the feature allows customers to access up to £130 a day.
Customers need to request the service and wait to be issued with a unique code, which they must use at a compatible ATM (which includes Tesco Bank) within three hours.
No other British bank does anything similar for their customers when they're in the UK, as the alternative is fairly straightforward, if not always convenient: go into a branch armed with some form of ID, and withdraw money at the counter.
There's more on what to do if a card is lost or stolen in this guide.
How to contact your bank
These are the general numbers to call for current account enquiries with the UK's biggest banks and building societies. All lines are available 24 hours a day, seven days a week, unless otherwise stated.
Bank
General contact number
Barclays
0345 734 5345
Co-operative Bank
03457 212 212
Halifax
0345 720 3040
HSBC
03457 404 404
(lines open 8am to 8pm)
Lloyds
0345 300 0000
Nationwide
0800 30 20 11
Natwest
Customers in England and Wales: 03457 888 444
Customers in Scotland: 03459 000 200
Royal Bank of Scotland
Customers in Scotland: 03457 24 24 24
Customers in England: 0345 900 0400
Customers in Wales: 0345 900 0300
Santander
0800 9 123 123
(automated support 24/7,
person to person 7am to 9pm Mon-Sat,
8am to 9pm Sun)
TSB
03459 758 758
(7am to 11pm seven days a week)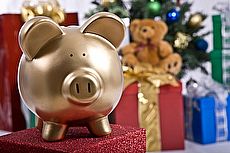 8 December 2017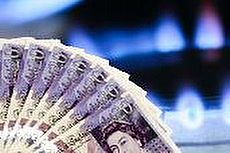 8 December 2017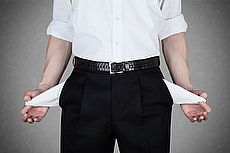 7 December 2017
Follow us or subscribe for FREE updates and special offers