Amazon Video, Now TV or Netflix: which streaming site is best?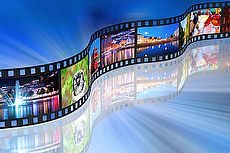 ©iStock.com/scanrail
THREE big companies - Amazon Video, Now TV and Netflix - are currently fighting it out to be the best streaming service in the land.
But which is actually offering the best service? Well...
If quality is king, it's Netflix.
If content is king, it's Now TV.
And if price is king, it's Amazon Video.
To find out how we came to those conclusions click through above, or keep reading.
Price: who's cheapest?
Here's how the big sites shape up in terms of price.
Amazon Instant Video
£5.99 a month or included with Amazon Prime, £79 a year.
Free one month trial.
More details
Now TV
Entertainment: £4.99
Movies: £8.99
Sky Sports: £9.99 for 24 hours access
Free one month trial for Movies only.
More details
Netflix
£5.99 a month in SD or
£6.99 to watch on two screens at once in HD or
£8.99 to watch on four screens at once in HD.
Free one month trial.
More details
As you can see, Now TV Entertainment is cheapest but the deal doesn't include films.
Netflix and Amazon Video's simple, low monthly prices are for their whole streaming library, movies and TV shows.
Although it's the highest number up there, note that the best deal is actually available to Amazon Prime customers: £79 a year is the equivalent of £6.58 a month but, if you're a frequent Amazon shopper, the free one day delivery and Kindle book library could make it the best deal around.
Obviously it's not worthwhile if you won't use Prime but, on the other hand, paying for both Prime and another streaming service would be bananas, which is presumably why Amazon bundled them in the first place.
Content: what can you watch?
All the streaming services say they've got 'thousands' of titles to stream and Amazon Video even specify 15,000 but, as anyone that's flicked through an on demand library recently will know, it's quality that counts, not quantity.
So who's got the best content?
Best for exclusives: Netflix
Want to watch implausible White House melodrama House of Cards, hilarious prison comedy Orange is the New Black or Robert Rodriguez directed horror series From Dusk Till Dawn?
It'll be Netflix for you, then.
Unmissable Netflix originals are a really good reason to sign up for their streaming service.
Amazon are hot on their tail: as we update this article Extant, a thriller about a pregnant astronaut starring Halle Berry has just debuted, while upcoming Amazon Originals including Transparent, an upcoming comedy slash drama starring Jeffrey Tambor as a trans parent (see what they did there?), look great.
So far none of these Amazon series have generated the same buzz as their Netflix equivalents, though we assume it's only a matter of time.
Best for new movies: Now TV
Since it's basically a repackaged Sky Movies, the Now TV movies option has access to a huge number of new releases.
As we update this article, they've just debuted About Time and the Johnny Knoxville vehicle Bad Grandpa, both of which came out not long ago last year.
Amazon Video, which for years operated as Lovefilm, also has good long-standing relationships with the studios and seems to get quite a few new releases.
Best for movies: it's a tie
If you're not that bothered about the latest movies, it's really hard to choose between the big three.
Lest we be accused of being hard on poor Netflix let's note that their library is stuffed with classics like Manhattan (1979), Wall Street (1987) and The Fisher King (1991). Ok, they're not exactly hot off the reel, but they are great movies.
Netflix really seem to be packing their selection with hits you'd actually want to watch.
On the other hand, both Amazon Video and Now TV also have great, and ever expanding, selections including many classics ripe for rewatching. We cannot choose.
Best for TV: Netflix
Let's get back to being decisive, though, and take a look at TV.
Netflix
Amazon Video
Now TV
Arrested Development (1-3)
Breaking Bad (1-5)
Homeland (1-2)
The Killing (1-3)
Sherlock (1-3)
Call the Midwife (1-2)
Dexter (1-8)
Modern Family (1-2)
Dr Who (1-4)
Luther (1-2)
Downton Abbey (1-2)
30 Rock (1-3)
Game of Thrones (1-3)
Girls (1-2)
True Blood (1-5)
Mad Men (1-6)
Find more TV
Find more TV
Find more TV
Numbers in brackets refer to the seasons available.
As you can see, even discounting their original content Netflix simply have more top series, though Now TV's selection is also pretty great.
Netflix's success seems to mainly be down to having gone on a BBC series buying spree while, again because of their Sky connection, we can expect Now TV to keep bringing the big hits from the US for some time to come.
Streaming: who provides the best quality?
Netflix is widely regarded as having a superior and more consistent streaming service that reliably delivers content at 1080p (HD) quality with Dolby 5.1 surround sound.
Amazon Video, though it took a while to catch up, now also offers HD content and streams in 1080p quality to PCs and most other devices but currently only supports 720p (SD) for streaming via Mac computers (movies only), iPads, iPhones and the Wii.
Now TV streams everything in SD quality.
With any site, however, the quality of the service will hinge entirely on the speed and bandwidth available via your broadband package; if it isn't up to scratch, it'll seriously dent your movie watching capability.
Minimum requirements: speeds
Netflix
Required: 0.5Mb
Recommended: 1.5Mb
Recommended for HD: 5Mb
Amazon Video
Required for SD: 0.9Mb
Required for HD: 3.5Mb
Now TV
Required (home broadband): 2.5Mb
Required (3G/4G): 0.18Mb
The device you're using to watch will also affect the quality of the viewing experience. All three services are available through most games consoles, HD and Smart TVs and tablets and phones but double check here:
Bad broadband? Go for Amazon/Lovefilm
If bad broadband is slowing down your streaming we've got some tips to speed it up here.
For some households, however, this is always going to be a problem and, in that case, Amazon Instant Video/Lovefilm streaming and by post deals might be a good option.
Lovefilm, which is now just a DVD rental by post brand, offers an enormous range of titles, currently over 85,000 which can be rented by post including DVDs, blu ray and video games for Xbox, Wii and PS3, DS, PSP and, if you are still old school, PS2, Xbox and Gamecube.
Now that the service has moved to Amazon there's only two payment options and everyone gets two discs out at a time and an unlimited number of discs a month.
Find out more in our full Lovefilm review here.