Amazon Video, Netflix or Now TV: which site is best?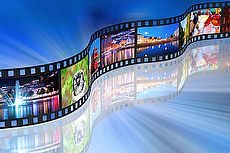 ©iStock.com/scanrail
THREE big companies - Amazon Video, Netflix and Now TV - are currently fighting it out to be the best streaming service in the land.
But which is actually offering the best service? Well...
If quality is king, it's Netflix.
If content is king, it's Now TV.
And if price is king, it's Amazon Video.
To find out how we came to those conclusions click through above, or keep reading.
Price: who's cheapest?
Here's how the big sites shape up in terms of price.
Package
Contract term
Price
Free trial?
Prime Video
Monthly
£5.99 a month
30 days
Amazon Prime (Video + Music + free one day delivery)
Monthly
£7.99 a month
Yearly
£79 a year
Entertainment Pass
30 days
£6.99
14 days
Sky Cinema Month Pass
30 days
£9.99
Sky Sports Pass
From one day to 30 days
£6.99 for Day Pass
£10.99 for Week Pass
£33.99 for Month Pass
None
Netflix
30 days
£5.99 a month in SD
£6.99 to watch on two screens at once or in HD
£8.99 to watch on four screens at once or in Ultra HD
One month
These prices need a little context.
The basic subscriptions to Amazon's Prime Video and Netflix are cheapest.
For £5.99 a month we get access to the whole Netflix library, but only in SD, and only on one screen at a time.
Over at Amazon Prime, however, that £5.99 a month gets us access to SD, HD and even Ultra HD content where it exists - but customers have to keep an eye out for the "included with Prime" banner if they don't want to end up paying extra.
Although it's the most expensive listed, the annual Amazon Prime package is the best deal: £79 a year is the equivalent of £6.58 a month, and alongside the streaming service it includes unlimited free one day delivery, Prime Photo, Prime Music and the Kindle lending library (but not Music Unlimited or Kindle Unlimited), and Twitch Prime.
It's not such good value if we don't use the rest of these services, but it's surprising how quickly unlimited free deliveries or the odd Kindle loan can make up for the additional cost.
Despite Amazon's best efforts to use this kind of bundling - and other tricks - to put people off subscribing to another streaming service, the low entry prices mean many households are members of both Prime and Netflix.
Content: what can we watch?
Both Netflix and Amazon Prime say they have "thousands" of titles to stream and Amazon Video even specify 15,000 but, as anyone that's flicked through an on demand library recently will know, it's quality that counts, not quantity.
So who's got the best content?
Best for exclusives: Netflix
Once upon a time, Netflix was the undisputed winner in this regard: they're the force behind House of Cards, Orange is the New Black, Stranger Things, Better Call Saul, Sense8, Marvel's Daredevil, Jessica Jones and Luke Cage, and The Get Down.
Unmissable Netflix originals are a really good reason to sign up for their streaming service.
Amazon have risen to the challenge: before the Grand Tour became their most hyped (and expensive) show, they'd already won Emmys galore for one of their first original ventures, Transparent, a comedy drama starring Jeffrey Tambor as a trans parent, while The Man In The High Castle is rightly their most successful original series ever.
Other quietly brilliant originals on their rosta include Bosch, Sneaky Pete (executive producer Bryan Cranston) and Goliath, starring Billy Bob Thornton.
Otherwise they're still rather better known for being the exclusive UK home of various well regarded US shows - Preacher, Mr Robot, Outlander and more.
Despite the impressive list of imports and the three big hitters named above, Amazon Prime miss out to Netflix because of the number of original (rather than simply exclusive) productions the latter have on their books.
Best for new movies: Now TV
The clue here is in the name of the relevant Now TV pass: the Sky Cinema Pass gives subscribers access to all 11 live Sky Cinema channels plus more than 1,000 titles on demand.
Thanks to Sky's muscle, that makes Now TV the place to see everything released by Disney and 20th Century Fox within around eight months of cinematic release, and for the following 12 months.
The Disney deal alone gives them first run access to everything from traditional Disney movies through to all the Star Wars and Marvel Cinematic Universe films.
As we update this article, they've just debuted Warcraft and Ghostbusters, both of which came out in summer 2016.
Prime Video, which for years operated as Lovefilm, also has good long-standing relationships with the studios and therefore gets quite a few new releases - but it's rare that they're included in the Prime membership, meaning viewers need to rent or buy them from £4.49 a pop.
Best for movies: it's a tie
If seeing the latest movies as soon as they're available on a smaller screen isn't all that important, it's really hard to choose between the streaming giants.
Lest we be accused of being hard on Netflix, we should note that their library is stuffed with classics like To Kill A Mockingbird (1962), Annie (1982), and The Shawshank Redemption (1994).
There are plenty of newer selections in there too - Kingsman: The Secret Service and Fifty Shades of Grey had just been added when we wrote this update, but don't expect to find anything less than a couple of years old.
Netflix seem to do a good job of picking movies we'd really want to go back and watch again.
On the other hand, both Amazon Video and Now TV also have great selections, including many classics ripe for rewatching. We cannot choose.
Best for TV: Netflix
Let's get back to being decisive, though, and take a look at TV.
Netflix
Amazon Prime Video
Now TV
Arrested Development (1-4)
Black Mirror (1-3, plus future seasons)
Breaking Bad (1-5)
Homeland (1-5)
The Good Wife (1-7)
The Big Bang Theory (1-9)
How I Met Your Mother (1-9)
The Killing (1-4)
Sherlock (1-3)
Being Human (1-5)
Peaky Blinders (1-2)
Doctor Who (1-8)
Call the Midwife (1-4)
Luther (1-3)
The Thick of It (1-4)
Skins (1-7)
Cuckoo (1-3)
Dexter (1-8)
Sons of Anarchy (1-7)
Downton Abbey (1-7)
Parks and Recreation (1-7)
Outlander (1-2)
The 100 (1-3)
The Walking Dead (1-5)
The Fall (1-2)
Catastrophe (1-2)
Lucifer (1-2)
Fortitude (1-2)
Veep (1-5)
Atlanta (1)
Lucky Man (1-2)
The Sopranos (1-6)
Modern Family (1-7)
Elementary (1-4)
Grey's Anatomy (1-13)
Boardwalk Empire (1-5)
The Affair (1-3)
The West Wing (1-7)
Game of Thrones (1-6)*
The Walking Dead (1-7)
Girls (1-5)
Nurse Jackie (1-7)
Scandal (1-5)
Numbers in brackets refer to the seasons available (or included free with Amazon Prime).
We've discounted the original series from both Netflix and Amazon Prime here; even so Netflix simply have more top series, though Now TV's selection is challengingly impressive.
Netflix have a habit of co-producing shows that they then get to call "exclusive" - like Orphan Black, the back from the dead Australian drama Glitch, and MTV's TV adaptation of Scream - and they also seem to go on fairly regular sprees buying up BBC programmes.
Because of their Sky connection, Now TV have access to the HBO and Showtime back catalogues, as well as Sky's enviable Box Sets collection - and they're the only place to see brand new Game of Thrones episodes when they air and on catch up.
Aside from their original series, Amazon Prime Video have their exclusive US shows and an interesting mix of UK and US content - but to watch the most recent series or those also available on their rivals will cost extra.
Streaming: who provides the best quality?
Netflix are widely regarded as having a superior and more consistent streaming service that reliably delivers content at 1080p (HD) quality with Dolby 5.1 surround sound. A small but growing selection of their content is also available in Ultra HD.
Amazon Prime Video took a while to catch up but now also offer HD streaming in 1080p quality to computers, TVs and iOS devices alike - but those with an Android device are limited to SD. As well as being limited in terms of content, their Ultra HD is only supported on the following devices:
Amazon Fire TV (2nd Generation)
Samsung Ultra HD TVs (2014 or later models)
Sony Ultra HD TVs (2014 or later models)
LG Ultra HD TVs (2014 or later models)
Vizio Ultra HD TVs (2014 or later models)
With the exception of the Sky Sports Pass, most of Now TV's content is only available in SD.
With any site, however, the quality of the service will hinge entirely on the speed and bandwidth available via our broadband package; if it isn't up to scratch, it'll seriously dent our streaming enjoyment.
Minimum requirements: speeds
Netflix
Required: 0.5Mb
Recommended minimum: 1.5Mb
Recommended for SD: 3Mb
Recommended for HD: 5Mb
Recommended for UHD: 25Mb
Amazon Prime Video
Required for SD: 0.9Mb
Required for HD: 3.5Mb
Now TV
Required (home broadband): 2.5Mb
Required (3G/4G): 0.45Mb
The device we use to watch will also affect the quality of our viewing experience. All three services are available through most games consoles, HD and Smart TVs and tablets and phones, but double check here:
Bad broadband? Go for Amazon/Lovefilm
If bad broadband means that streaming is a serious challenge, it's worth trying some of these tips to speed it up.
For some households, however, this is always going to be a problem and, in that case, Amazon Prime Video may be the best option.
Most of their content is downloadable to mobile devices, so with a bit of patience and some cables it's still possible to watch on a decent sized screen. The less complicated alternative is Amazon's Lovefilm by Post.
Lovefilm, which is once more a DVD rental service , offers around 80,000 DVD and Blu-ray titles.
Users can choose between three tiers of service, ranging from two discs to unlimited rentals per month; Amazon Prime members get a discount on the monthly price:
| Package | With Amazon Prime /Prime Video | Without Amazon Prime / Video | |
| --- | --- | --- | --- |
| Two discs per month, one disc at home | £4.99 | £4.99 | |
| Four discs per month, one disc at home | £7.99 | £8.99 | |
| Unlimited discs per month, two discs at home | £9.99 | £11.99 | |
Find out more in our full Lovefilm review here.