Audit Office warning over welfare reform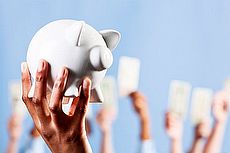 ©iStock.com/RapidEye
THE Government needs to be better prepared before it introduces any more large-scale reforms, the National Audit Office (NAO) has warned.
They say the Department for Work and Pensions (DWP) has a "mixed record" of implementing the changes it has brought in over the past few years - which, including the introduction of Universal Credit, are some of the biggest changes since the welfare state began.
All together the NAO say they believe the DWP has introduced about 30 different programmes, reduced its spending and dealt with increased demand - and the majority of the new programmes have come in with "few signs of operational problems".
The Government has lofty aims as well: fixing the welfare and pensions systems so they are fair and affordable, protecting the most vulnerable, including pensioners and the disabled, and ensuring that the system is fairer to the British tax payer.
But NAO chief executive Amyas Morse says the DWP has "relied too much on dealing with difficulties as they emerge rather than anticipating what might go wrong".
Promises, promises... but can they be kept?
What is Universal Credit?
Take the introduction of Universal Credit. It's a project that's unprecedented in size.
Work and Pensions Secretary Iain Duncan Smith originally stated that one million people would be receiving it by April last year. But the figure is closer to just 0.1 million at the time of writing.
Mr Duncan Smith remains positive, claiming that when it's fully operational Universal Credit will "restore fairness to the system and make work pay in a modern labour market".
The current data regarding its impact is a little underwhelming, however.
Although, as mentioned above, the NAO say the DWP has made good progress with a number of welfare reforms, the auditors say the department has been too slow in reacting to problems and managing information.
They cite the repeated postponement of child maintenance schemes in 2012, and issues identifying backlogs in Personal Independence Payment claims as examples.
Another problem with the introduction of Personal Independence Payments was that the DWP didn't leave enough time to review how the programme was going before adding yet more numbers to a struggling system.
Returning to Universal Credit, the DWP "had no adequate measure of programme progress", and "initially held too rigidly to fixed deadlines".
The NAO say the Government has learned its lesson in part, having adopted a more flexible approach, but it still needs to balance that with "clear milestones" for tracking progress.
Learning the hard way
It's not just the NAO that's lacking confidence in a smooth transition from the existing benefit system.
Citizens Advice, for example, believe that previous mistakes in implementing welfare reforms have caused unnecessary hardship for thousands of people.
Chief Executive Gillian Guy hopes lessons have been learned by the Government.
"They must fully understand the impact proposed reforms have on people's lives" she says.
She's specifically concerned that any savings to the welfare budget will simply mean greater costs in areas such as health and social care.
Some progress
But there are bright spots.
The same child maintenance scheme criticised for repeated delays received praise from the NAO for the way the Department tackled "early weaknesses and made decisions about timing and phasing to reduce risk".
The first phase of the new scheme saw people transferred from existing poorly managed schemes, and "significantly simplified child maintenance".
Help for those on benefits
By allowing employers and parents to manage payments online, it's predicted to save up to £220 million a year.
NAO chief Amyas Morse commented positively on how the DWP was "proceeding cautiously and aiming to learn from experience."
There are lessons to be learned too, from the Government's handling of the most radical pension shake-up in nearly a century.
When the plans were announced, there were concerns that people would be tempted to spend their pensions too early, or be vulnerable to fraud. These fears have so far been unfounded.
The availability of free and impartial advice has been seen as key to the smooth progress.
Citizens Advice have been given the task of providing face-to-face pension guidance, but there is also access to help over the phone from the Pensions Advisory Service, and online via Pension Wise.
And while the differences are small, that data on Universal Credit's early days shows that where it's already operating, the new benefit is helping people to find employment and earn more than those on Jobseeker's Allowance.
The message is that with the right preparation it could work much better.
Citizens Advice have given their view on what's required to make welfare work in a much changed society, and the NAO have released a briefing [pdf] containing valuable feedback for the DWP.
Given continued constraints on public spending, it would be in everyone's interests for the DWP to learn from previous mistakes. It would make further changes smoother and less expensive to implement - allowing more money to be spent where it's needed most.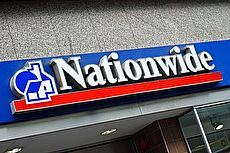 16 November 2017
13 November 2017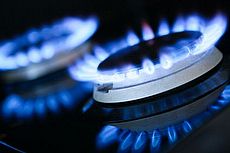 8 November 2017
Follow us or subscribe for FREE updates and special offers