Sky's annual impact report reveals Sky Stream is the most energy efficient way to watch the pay TV service.
Sky has released its annual impact report for the previous year, reporting on the company's involvement in community, environment and the economy.
Sky Stream Puck, released in October 2022, is highlighted as the provider's most energy efficient way to watch Sky TV, as they continue with their ambition to reach net zero by 2030.
The impact report also reveals investment of £500 million in original TV content, with 200 Sky Originals programmes aired in the past year.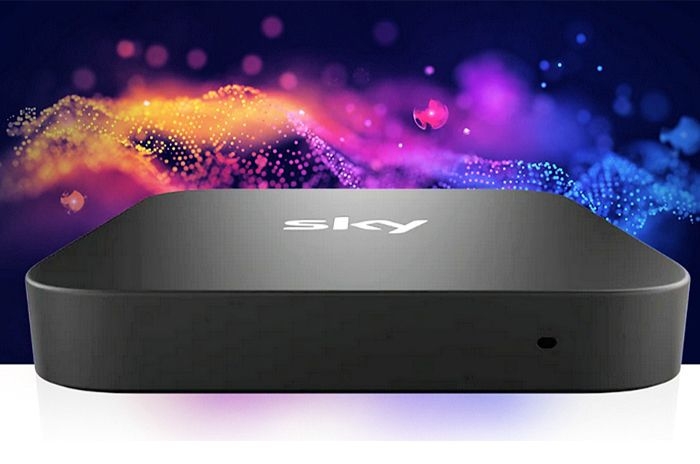 Sky Stream Puck
Sky's latest streaming box, the Stream Puck Box, uses less than 0.5W while on standby and less than 4W when in use. In comparison, the Sky Q Box uses around 18W in active standby mode (0.5W in passive standby) and 20W when in use.
However, it's worth remembering actual power use will also depend on a customer's TV set. For example, while Sky Glass is the first TV to be certified as a CarbonNeutral product, it still uses 79W when viewing in HDR.
Sky say they're on target to meet their ambition of net zero by 2030, and were the first media company to become carbon neutral back in 2006.
The net zero plans include cutting emissions from device use, as well as from global supply chains, manufacturing and their business by at least 50% in the next seven years.
As well as creating more energy efficient products like Sky Stream, Sky are also using renewable energy to power offices, film and TV studios, and converting vehicle fleets to zero emissions.
Sky Stream offers
The goal to reach net zero is also undoubtedly playing a part in Sky's decision to move customers toward their Sky Stream product by reducing prices for content, and away from Sky Q and their traditional satellite service.
Customers can now sign up to Sky Stream with a Puck box from as little as £19 per month, which is almost £10 per month cheaper than the same TV plan on Sky Q at £28 per month.
Stream customers get 150 channels including Sky Entertainment with exclusive programming on Sky Atlantic, as well as Netflix and over 30,000 shows on-demand.
Content is shown in HD as standard, while older Sky Q packages come in SD unless customers pay extra for the HD pack, which costs another £9 per month.
Premium packs like Sky Sports and Sky Cinema are also available with more flexibility, as customers can choose between 18-month or 31-day terms.
Read more about Sky TV packages here.
Sky original programming
Sky's impact report also looks at the contribution they make to culture and entertainment, showcasing an investment of £500 million in UK originated content.
Along with offering the Sky Arts channel as a free-to-air service, which reached an audience of over 1.9 million via Freeview in 2022, Sky also create original content, with an increase of 60% year-on-year on the number of titles commissioned.
Sky made over 200 new Sky Originals programmes in 2022, which were responsible for half of their top 20 performing shows.
Sky Originals in 2022 included titles such as Gangs of London Season 2, Fear Index, The Midwich Cuckoos, Extinction, The Baby, And Then You Run, The Rising, and Django, among others.
Some Sky Originals, such as Game of Thrones, House of the Dragon, Gangs of London, and more recently Fear Index and The Baby, are exclusive to Sky and NOW platforms, only airing on the Sky Atlantic channel, which isn't available on Virgin Media.
While Virgin Media are still playing catch-up with Sky, the addition of Pluto TV stands to rival Sky in terms of sheer quantity, even if Sky still lead on exclusive programming.
However, Sky are already making a move into a more immersive TV experience with Sky Live a 4K camera for Sky Glass, which offers interactive gaming and home workouts.