Virgin Media TV customers will get Paramount+ for the first time from 2023.
Virgin Media's new multi-year partnership with content producer Paramount will see its TV customers able to access the on-demand Paramount+ app service for the first time.
TV 360 and Virgin Stream customers will also get additional new channels including Hell's Kitchen, CSI: Miami, MTV Movie Hits, and Pluto TV Crime, as well as a range of extra on-demand movies and series from the Showtime and Paramount Pictures studios.
This new partnership follows fierce competition with rival pay TV provider Sky, who recently launched their own Stream Puck service, and already include Paramount+ in their Sky Cinema pack.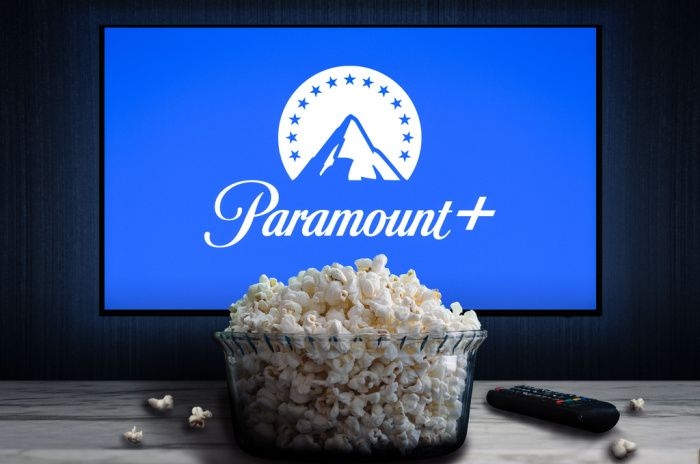 Credit: JOCA_PH/Shutterstock.com
Paramount partnership
While Virgin Media has an existing partnership with Paramount, bringing channels such as MTV, Comedy Central, and Nickelodeon, to its TV channel line-up, this new deal will add more content in terms of both the Paramount+ on-demand app and linear channels.
The new deal will also bring Pluto TV channels and on-demand content to both the Virgin TV 360 and Stream devices. New channels will include Hell's Kitchen, CSI: Miami, MTV Movie Hits, Pluto TV Crime, and access to a range of movies and on-demand series.
David Bouchier, Chief TV and Entertainment Officer at Virgin Media O2, said, "Our enhanced partnership with Paramount offers access not only to award-winning drama, comedy, music and kids channels, but also FAST channels via Pluto TV and premium SVOD with Paramount+. This is fantastic news for our customers and gives them even more, to look forward to next year."
Paramount Plus
Paramount+ is an on-demand subscription-based app that offers more than 8,000 hours of exclusive originals, blockbuster films and series, across Paramount brands and studios including Showtime and Paramount Pictures.
While it's already available in the UK, it costs £6.99 per month, and is so far only available through pay TV services from Sky, including their Sky Q, Sky Glass, and new Sky Stream services.
In fact, in June 2022, Sky included Paramount+ free in their Sky Cinema pack for the first time, something that's so far been exclusive to Sky.
Other ways to watch Paramount+ so far include Apple TV 4 & 5, Chromecast, FireTV, and some smart Samsung TVs. Other than that, it's only viewable on a laptop, tablet or smartphone via an iOS or Android app.
Rivalling Sky
Virgin Media seem keen to keep pace with rival Sky, who while they launched their own Streaming service in October 2022, several months after Virgin launched Stream in April 2022, they've had access to Disney+ and now Paramount+ several months before Virgin have managed to ink their own deals.
For example, while Sky signed up Disney+ to their Sky Q service back in 2020, Virgin Media didn't get access to the Disney+ app until August 2022.
The provider's fierce rivalry was made pretty clear when Sky recently debuted their own Streaming service, and Virgin Media waived the £35 setup fee of their Stream service the exact same day, alongside slashing the cost of their premium add-ons to undercut Sky Stream's pricing by up to £20 per month.
While Sky often have the upper hand with TV due to owning so much premium content like Sky Atlantic, Sky Sports, and Sky Cinema, Virgin Media are still ahead when it comes to broadband services.
Ofcom recently included Virgin Media's Gig1 service in their independent broadband speed testing for the first time, and confirmed customers do indeed receive at least 1.13Gb on average during the busiest network times of 8pm to 10pm. So, Virgin Media is still the fastest broadband provider in the UK, and they also currently have the widest availability of gigabit-capable broadband too.
Find out more about how the providers compare for TV and broadband services in our in-depth head-to-head showdown between Virgin Media and Sky.