Sky customers will pay for the Disney+ subscription on top of their Sky subscription but content will be available through the Sky Q platform.
Details on payment and whether it will be added to a customer's Sky bill has yet to be confirmed.
At the same time, Sky confirmed Now TV will be added in the coming months, although dates for both additions are still to be announced.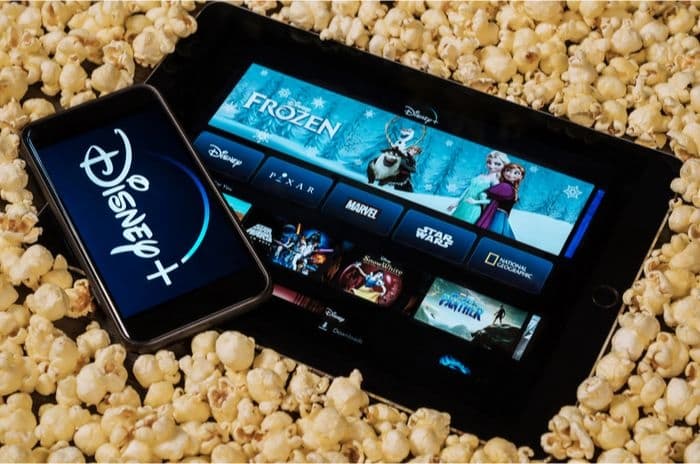 Disney+ on Sky
A linkup between Sky TV and Disney+ was expected, especially as Sky are committed to their Ultimate on Demand service to focus on streaming audiences.
So, Sky customers will be able to access Disney+ through their Sky Q box to give them access to shows including The World According to Jeff Goldblum and The Mandalorian.
The deal also ensures Sky Cinema customers will continue to have access to 20th Century film titles as part of the first-pay window.
No definite date has been supplied for the launch of Disney+ on Sky, but it won't be before the 24 March when the service officially launches in the UK.
Equally, no details have been confirmed about payment options and whether it will be billed through a customer's monthly Sky bill or separately.
Now TV coming soon
Alongside this announcement, Sky also dropped another hint about their streaming service Now TV becoming available on the main Sky platform.
This was first confirmed back in January 2019 following Comcast's acquisition of Sky.
Sky have now said the rollout will happen in the next few months, although details are again vague and the content available hasn't been confirmed either.
It was unclear at the time whether the service offered to Sky customers would have the same name, but the latest hint seems to suggest so.
Streaming sector
Comcast's decision to offer Now TV content on Sky TV deals was made to better monetise the video on demand segment of the market by incorporating a light load of targetable ads.
Keeping customers within the Sky ecosystem may theoretically discourage them from moving beyond the platform to access streaming services, and that's why Sky's partnership with Netflix was an important move.
Similarly, Sky have moved to strengthen the content on Now TV by adding two extra channels (Sky Documentaries and Sky Nature) to the platform at the same time as rolling them out on Sky itself.
According to Ofcom's most recent Media Nations report, Now TV remains the least popular of the big three of streaming, with 1.62 million subscribers compared to Netflix's 11.47 million and Amazon Prime Video's 5.96 million.
Far more customers tend to take Now TV in conjunction with other services and the proportion of subscribers taking only Now TV has dropped from 4% in 2017 to 1% in 2019. At the same time, 20% of subscribers are taking Now TV and at least one other major service.
We've recently updated our comparative guide to Now TV, Netflix and Amazon Prime Video.
The streaming market is becoming increasingly fragmented with Apple TV+ and BritBox entering the fray in November 2019.
Recent research from Oliver & Ohlbaum Associates suggests, however, that BritBox is struggling to convince those taking 30-day free trials of the service to convert into a paid ongoing subscription.
BritBox disputed the figures, arguing that O&O's data is based on a comparatively small sample set and does not match their internal figures.