Over 4.2 million homes can now access full fibre services, an increase of 670,000 compared to the last Ofcom update data from January 2020.
Elsewhere, progress on superfast broadband continued slowly with 100,000 properties added to the network and the number of homes unable to access a decent connection of 10Mb shrank by 18,000.
The data is a snapshot of the network in May, with information taken from ISPs at the height of the coronavirus lockdown when companies like Openreach were prioritising their workload.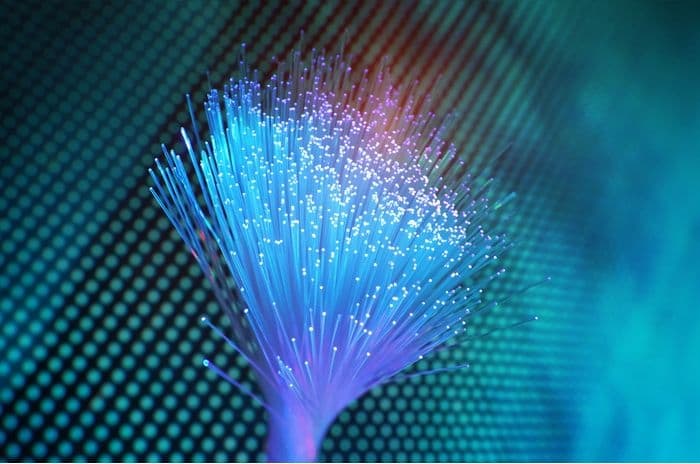 Full fibre increase
670,000 more households were added to the UK's full fibre network between January and May 2020 when this data was gathered.
Ofcom are quick to clarify this has been due to the expansion of existing broadband networks as well as companies building entirely new fibre broadband networks.
Across the different nations, the coverage of full fibre is:
13% in England
49% in Northern Ireland
13% in Scotland
15% in Wales
These figures will likely include the West Midlands switch-on of Virgin Media's Gig1 in February as well as other schemes.
It's worth highlighting that Virgin also turned their Gig1 services on in Edinburgh and Liverpool in July and three further cities in August, so these figures will likely be reflected in future updates.
Check availability of full fibre broadband in your area.
What about other broadband services?
Ultrafast coverage increased by 2% to 57%, showing a steady increase across all four nations of the UK, although Wales still lags with only 34%.
On the superfast side of things, UK coverage remains at 95%. As we explain in our guide to BT's superfast network, companies have little reason to prioritise superfast expansion anymore as the target has already been met.
Superfast coverage isn't consistent across the nations with Northern Ireland only having 89%, Scotland 93% and Wales 93%. There are signs these figures are creeping up with Wales gaining a percentage point since the last update.
The percentage of properties unable to get the 10Mb Ofcom classify as a decent broadband connection remains at 2%, shrinking from 608,000 to 590,000.
Households unable to receive download speeds of 10Mb and upload speeds of 1Mb may be eligible to request a connection under the universal service obligation (USO).
Steady progress
The Connected Nations Update shows providers are making progress with full fibre and ultrafast networks, although progress seems to be slower for superfast and so-called decent broadband connections.
That said, it's still mainly urban and suburban areas benefiting from the rollout, apart from work done by some rural-focused ISPs such as Gigaclear.
In our guide to the fastest broadband available in the UK, we explain the different speed levels and why the rollout is necessary, as well as highlighting the fastest speeds available from Virgin Media and their competitors.
Ofcom have promised their full report in December 2020 will not only examine the growth of the UK's broadband infrastructure but will also look at the impact of the coronavirus outbreak on services and consumer demand.
We've already seen conflicting responses to the effect of lockdown on home broadband usage, with Ofcom's report at the beginning of the pandemic suggesting speeds were only 2% lower than usual while the Britain under Lockdown report released in August included complaints their home broadband couldn't cope with the increased pressure.
As the way we live and work remains in flux, it will be interesting to see Ofcom's final report of 2020 and see what impact, if any, the pandemic has had on the expansion of the UK's full fibre networks.