The service costs £10 extra per month on top of a customer's home broadband charges and is on an 18-month contract.
It also comes with an inclusive 4GEE WiFi Mini with 2GB of data each month which can be used as a home backup or personal hotspot.
At the same time, EE updated their EE Home app and confirmed pay monthly mobile customers will receive a 10% discount on superfast broadband plans.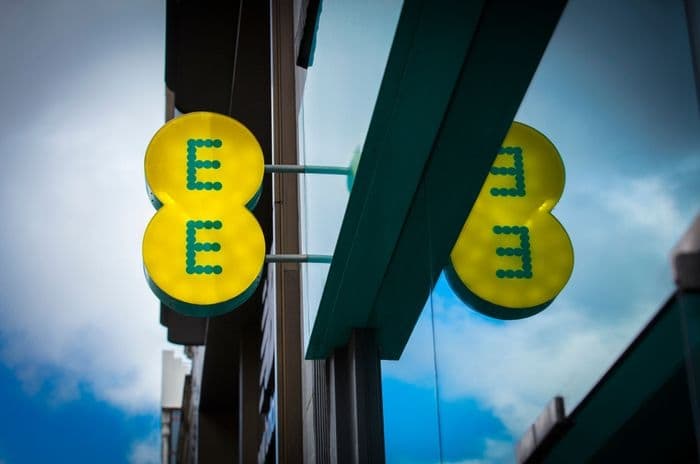 Credit: Electric Egg/Shutterstock.com
Smart WiFi
EE's new service is almost a replica of the one offered by BT which launched in November 2018, although EE aren't offering the Complete Wi-Fi Guarantee given to customers by their parent company.
Signing up for the new service at £10 per month will provide EE broadband customers with a new EE Smart WiFi Router and a single Smart WiFi Disc to help improve broadband across their home.
Two further discs can be supplied if necessary, although these may be subject to a delivery charge of £6.99.
EE say each disc can support up to 60 devices and deliver strong wi-fi coverage into corners of the home which might previously have struggled to receive a decent connection.
Read our full guide to EE Broadband here or take a look at our newly updated comparison of EE against BT.
Inclusive personal hotspot
Customers taking the Smart WiFi service will also receive a free 4GEE WiFi Mini which will offer an extra 2GB of data per month.
EE tout this as a potential backup in the case of home broadband failures, stating that if a customer has an issue with their home broadband, they'll be given a data boost on their 4GEE WiFi Mini of 250GB until the problem is resolved - limited to one boost in any 30-day period.
In practice, barring persistent broadband issues, customers will most likely use the 4GEE WiFi Mini as a personal hotspot outside the home instead.
The device is EE's mobile broadband personal hotspot and is available separately with prices starting from £13 per month for 5GB data on a 24-month contract.
Search for mobile broadband offers from all the major providers by using this comparison tool.
What else did EE announce?
Two more notable announcements were made, with the launch of a revamped EE Home app designed to work effectively with the new Smart Router and Smart WiFi Discs.
According to EE, this helps customers to optimise their connection at first installation and then to manage it on an ongoing basis.
It also helps customers set access controls and group devices together which can then be controlled separately. This includes the option to disconnect children's devices at bedtime.
Finally, EE also confirmed that existing pay monthly mobile customers who choose to take EE's Superfast Home Broadband plans will receive a 10% discount on their broadband bills.
This push to encourage customers to take multiple services from one provider matches efforts made by the likes of Virgin Media when they launched their triple play bundle in April 2019 which included broadband, mobile and TV services.
EE has adapted their own TV offering in the last year, retiring their own platform and instead offering Apple TV 4K alongside BT Sport for £15 per month.
Last month, they also launched an eye-catching Reserve Data feature which allows customers on Smart Plans to have access to lower speed data until their allowance refreshes.